About this Event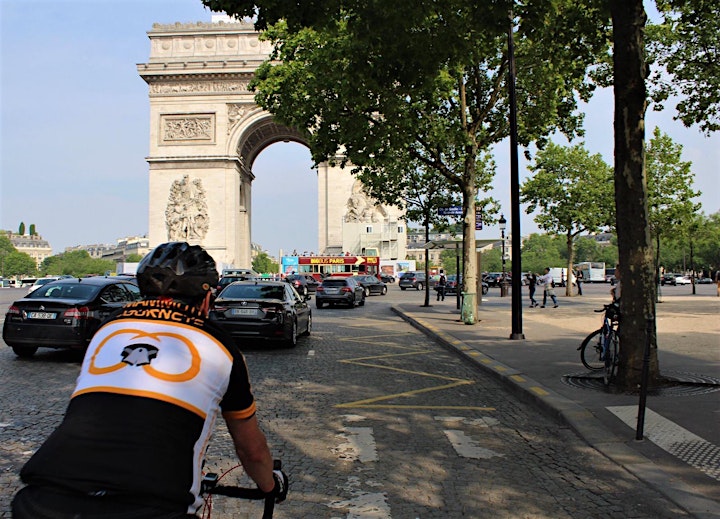 Join us for an epic adventure in France!
We understand how important it is creating balance in life between work and play, focusing time on our physical and mental health. We also know how important it is to have that balance and well rounded approach to your training programme.Our Yoga Retreats allow you to reset it all, de-stress from the worries of everyday life where the focus is all on you.
The amazing team at Santé Yoga, based in Sussac, France, understand the individual and personal needs of each cyclist, and can adapt their practice to make sure you gain the most from your time there.
So come along on a short break away from the hustle and bustle of UK, for a physical and spiritual recharge in our rural French setting. Here we will combine rural French cycling with daily yoga and meditation over 4 days.
Our retreat is located in a beautiful rural location in Limousin, France. This retreat was created from a family dream to build a safe and energizing space for people to explore the area and themselves.
The abundance of nature and beautiful scenery is a wonderful setting to help you de-stress, become a conscious observer of your mind, and ignite the desire within you in a non-attached way.
Our team is passionate about supporting the development and transformation of people's lives and has given everything to allow their vision to materialize.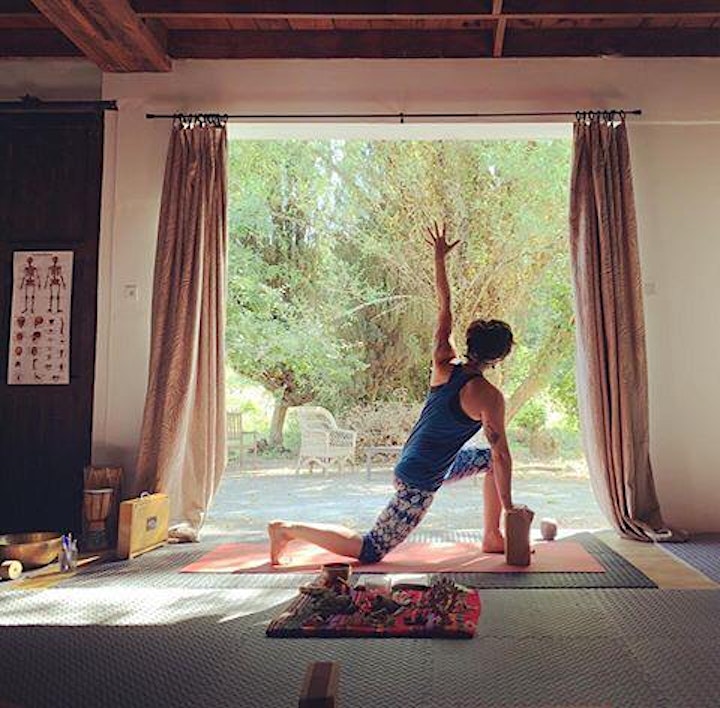 The retreat includes:
Daily breakfast, lunch, and dinner
Unlimited Teas and Coffees
4 or 8 nights accommodation depending on your choice
Support vehicle and mechanical assistance during the rides
Full yoga teaching and classes
Bike transport return to England
What's not Included?
Flights at the start or end of your Journey
Any meals, tours, gratuities, or transport outside of the Journey's proposed route and plan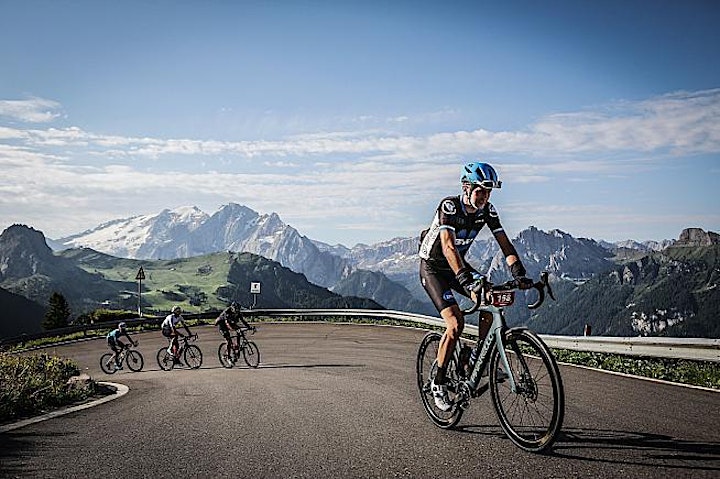 4 Day Package - Dates: 26th May 2020 and 8th September 2020
35- 60 miles daily
For option one you are based in Santé's rural homestay in Sussac for 4 days of cycling and yoga.
Initial consultation with Santé's owner and instructor Danielle, where she will assess your current ability and personalise your programme depending on your requirements.
2 group yoga sessions daily. The morning session will help prepare you for the days cycling ahead, and the evening session to unwind and loosen off after the day on the bike.
Daily guided cycle exploring the beautiful local countryside, with varying distances and speeds on offer.
3 daily farm-to-plate meals, with all produce locally sourced, and stay in a beautiful 19th Century French home stay.
8 Day Package - Dates: 21st May 2020 and 3rd September 2020
England -France 370 miles!
The second option is to cycle from south London, all the way with our Mammoth Guides and a support vehicle, to the yoga base at Sussac.
Day 1 sees us finishing on the south coast of England, where we will take the overnight ferry to Caen in France. From here it's a 4 day cycle in beautiful French countryside, making full use of the superb cycle highways.
Fully guided, with a support vehicle and hotel accommodation all provided, your job is to simple pedal and smile.
We arrive in Sussac where you will be treated to 3 days of in-house yoga with the amazing team from Santé Yoga. All meals, yoga and meditation sessions are provided. It is the perfect way to unwind after a tough cycle, where you will be able to relax your mind and offer space to rediscover your own rhythm. As above

Accommodation
During this retreat, you will be staying at Moulin De Chamont, Sussac France. The team believes in living a healthy life in harmony with nature and your own natural self, and you will see this reflected all around you.
They are in the depths of a valley surrounded by clear rivers, dense forest and expanding life. Santé Yoga is run by Danielle, the main yoga teacher, and Jeanette, who prepares the meals, and makes sure stay is one to remember.
Santé Yoga welcomed many volunteers in 2018 to support the renovations and development of this sacred space. It is filled with, love, laughter, and acceptance. Many guests and volunteers have become friends and keep on coming back to share the love.
Do not worry if you are traveling by yourself because at Santé Yoga is very easy to make friends with other guests and also with the staff, local community and numerous animals.
Santé Yoga is located 100 meters away from the healing forest and sits beside a fresh running stream. The nearest lake is a 20-minute walk, which is safe for swimming. It is the ideal place to relax and have a deep contact with nature and the elements.
Accommodation can be in a private room, shared room for two to three persons, all with private showers and toilet. On-site there is a yoga studio, cafe, snooker table, chill out zone, fire pit, barbecue area, library, and much more.

Jeanette, our wonderful chef and co-founder of Santé Yoga France, is Danielle's mother. She lives in our home and creates delicious and nutritious meals based around the ancient life science 'Ayurveda'. This way of life will tune you back into nature internally and externally. All our meals are prepared with love and/or sources locally or from the land.
The two main guiding principles of Ayurveda:
The mind and the body are inextricably connected
Nothing has more power to heal and transform the body than the mind
Freedom from illness depends upon expanding our own awareness, bringing it into balance, and then extending that balance to the body. This process isn't as complicated as it may sound.
All our food is locally sourced by honest and passionate farmers within a 20km radius.
We create nutritious vegetarian meals and are happy to cater to Vegan options too.
Our daily meals include:
Breakfast: Fruit, overnight oats, fresh bread homemade, jams, and local honey
Lunch: Largest meal of the day as your fire is at its peak! Seasonal meal with dessert
Dinner: Lighter meal to allow for a peaceful night's sleep
Inhouse Café
Our in-house café offers a selection of complementary loose teas and fresh coffee available to our guests all day. We also offer healthy snacks and treats for an additional charge.
Please let us know of any special dietary needs in advance

There are many ways to get in touch or follow our journey, we have an incredible team who is always at hand to support you.
Many of our enquiries will be taken care of by our wonderful project manager Richard.
www.sante-yoga.com
Email: santeyoga@aol.com
Facebook: @santeyoga
Instagram: @sante_yoga
Youtube: Sante Yoga

Santé Yoga is in the heart of the Limousin region of France, in the town called Sussac. Approximately 45km east of Limoges, the capital, which has regular flights from the UK and daily train services from Paris, Lille and Toulouse.
We highly recommend hiring a car to explore the beautiful surroundings. You can pick them up at the airport from Europcar or Enterprise, or even at the supermarket, Super U, in the neighbouring town of Châteauneuf-la-Forêt.
Getting here…
BY PLANE:
Limoges is the closest airport, being about a 50 minutes drive away. There are regular flights operated by Ryanair from London Stansted, East Midlands, Manchester, Leeds Bradford and Bristol. British Airways has also recently started flying from London Gatwick.
BY TRAIN:
We're a short 15 minute drive away from the very quaint station of Chateauneuf Bujaleuf and 20 minutes from Eymoutiers. So we would be happy to collect you. Trains leave from Limoges Bénédictins to Bujaleuf, with train times varying on time of day. Details can be found on www.trainline.eu
You can get direct trains to Limoges from Paris, Lille and Toulouse
Paris Austerlitz – Limoges Bénédictins : 3h00
Lille Europe – Limoges Bénédictins by TGV : 5h00
Toulouse – Limoges Bénédictins : 3h00
BY CAR:
Whether you hire a car from the airport or drive through France to get to us, the roads are generally easy to navigate and pleasurable to drive on. Once you get to Limoges onto the A20, we're about 40 mins away.
Follow Junction 35 towards Limoges Sud / La Vassiviere de Limousin
Take exit 39 toward Saint-Priest-Ligoure/Saint-Paul/Saint-Hilaire-Bonneval
At the roundabout, take the 4th exit onto D15
Turn right to stay on D15 (signs for Châteauneuf la Forêt/Linards/St Bonnet
Briance/St Genest s/ Roselle)
Turn right onto D12 (signs for Châteauneuf la Forêt/Linards)
Continue onto Rue Gravellona Lom/Rue Henri Lagrange/D15
Turn right onto Route de la Forêt/D39 (signs for St Gilles les Forêts/Sussac)
Continue to follow D39
Turn left onto Le Bourg/D39 (signs for D43/Eymoutiers)
Continue to follow Le Bourg
Sussac, 87130 (See signs for Moulin De Chamont)
Googlemaps
Moulin De Chamont
Sussac
Limoges
France
87130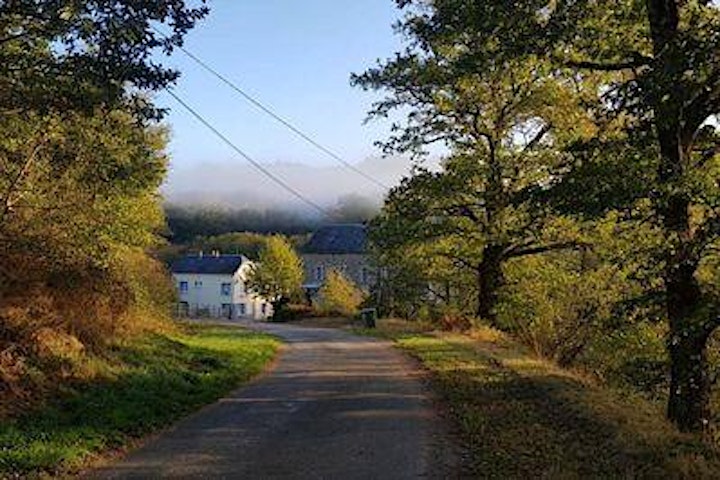 Cancellation 2 weeks prior to retreat - 0% refund.
Cancellation 2-4 weeks prior to retreat - 25% refund.
Cancellation 4-8 weeks prior to retreat - 50% refund.
Cancellation 8 weeks prior to retreat - 100% refund.