Description
Back to haunt you in 2017! The CycloHalloween Sportive is one howler of a ride and not for the faint hearted. Taking on some devilish climbs and demon descents, this sportive offers up a choice of three distances that will appeal to experienced and recreational cyclists alike; there is one for you!
The Kent North Downs is the setting for this sportive and the terrain is not to be under estimated, it's a tough one. The landscape may look like a patch work quilt made up of autumn colours but it's only a disguise to fool you into a false sense of security! With multiple climbs and descents you'll need nerves of steel and bucket loads of determination to make it to the finish line.
If you like hills, you'll love this! The Totally Terrifying route is a real beast and you'll need to be in the zone to complete the distance. Almost Frightening is real lung buster too but has a few less hills. Our Slightly Scary route offers a shorter distance with much less climbing and is ideal for anyone new to cycling or haven't cycled for a while. The routes are fully signed and supported with well stocked feed stations where riders can rest up, have a drink and a snack before hitting the road again.
Whatever distance you choose, you can be sure of a cracking day in the saddle with the Cyclopark Events team. At the finish you'll be presented with a well-earned finisher's medal and afterwards you can reflect on your day with other riders in the Cyclo Café.
Three Route Options
Totally Terrifying 87 miles (7526ft)
Almost Frightening 67 miles (5328ft)
Slightly Scary 29 miles (1978ft)
We would just like to inform anyone that may have a son or daughter under the age of 16 years old that would like to take part in either the Almost Frightening or the Total Terrifying that they are more than welcome to enter, but we must stress that they need to be with the guidance of a parent or responsible guardian and that this is at your own admission.
Route Overview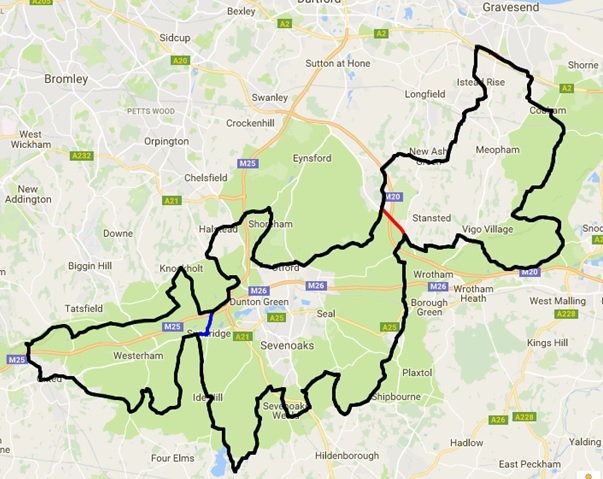 Views the routes at Map My Tracks
What's included
Timing

Signed Route

Mechanical Support

Medical Cover

Feed Stations

Broom Wagon

Finisher's Medal