Description
THE RIDE
---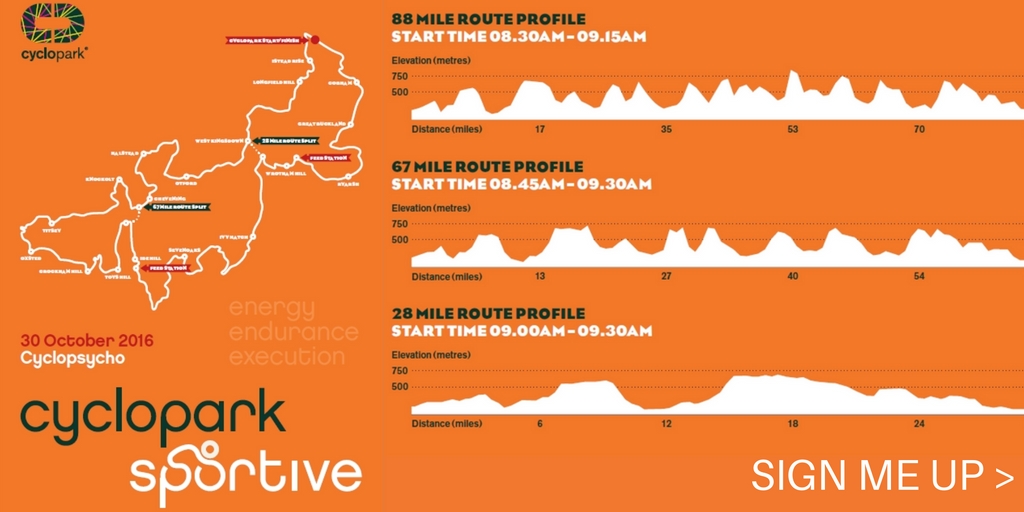 30 October 2016
Cyclopark, Kent
Starting and finishing at Cyclopark in Kent, this killer sportive takes in some of the most feared and steepest climbs Kent has to offer. All routes start with a lap of the circuit and head straight out into the surrounding country side, avoiding busy main roads. This sportive is a real test of skill and nerve, with 13 categorised climbs and over 7,500 feet of climbing
WHAT THEY SAY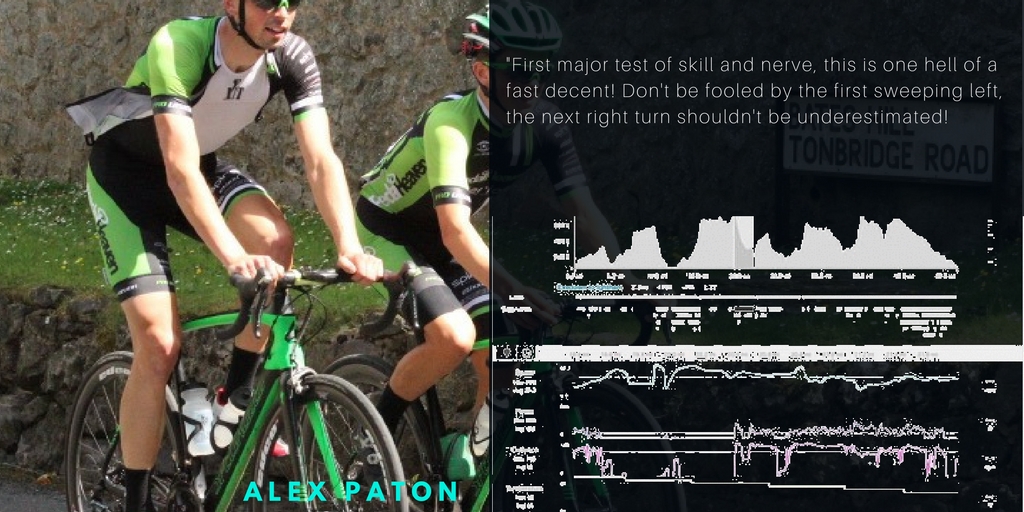 THE ROUTES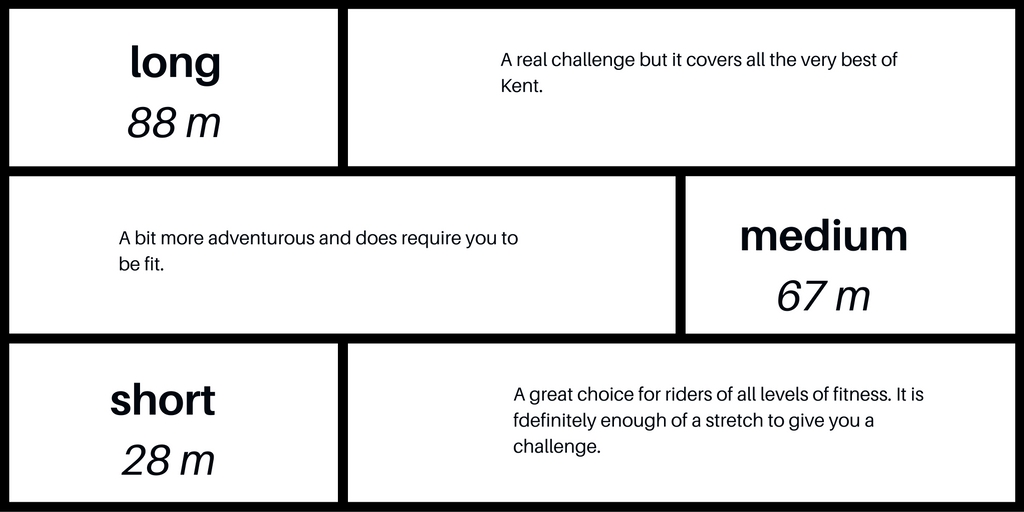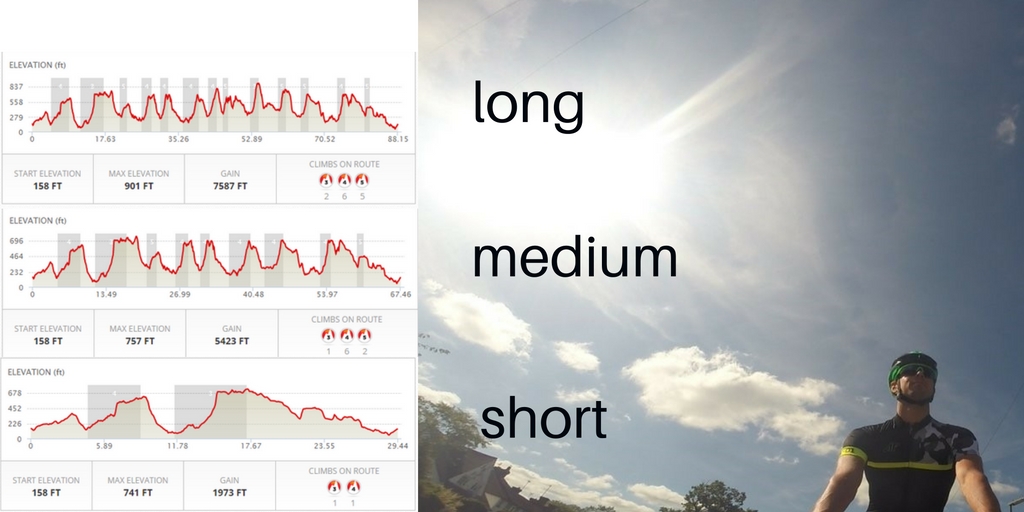 LOCATION
Starting and finishing at Cyclopark in Kent, this killer sportive takes in some of the most feared and steepest climbs Kent has to offer. All routes start with a lap of the circuit and head straight out into the surrounding country side. Avoiding busy main roads is a real bonus compared to many sportive routes.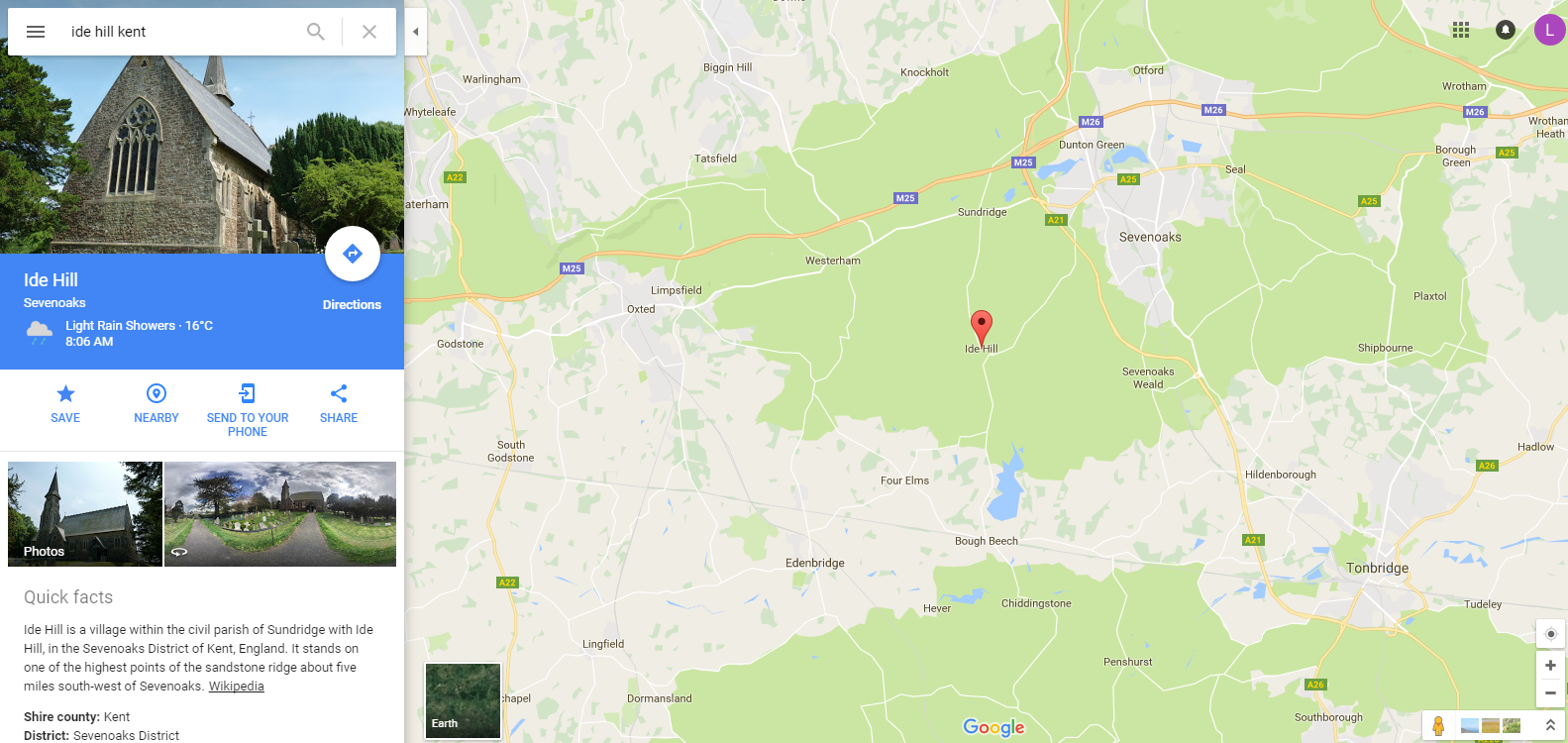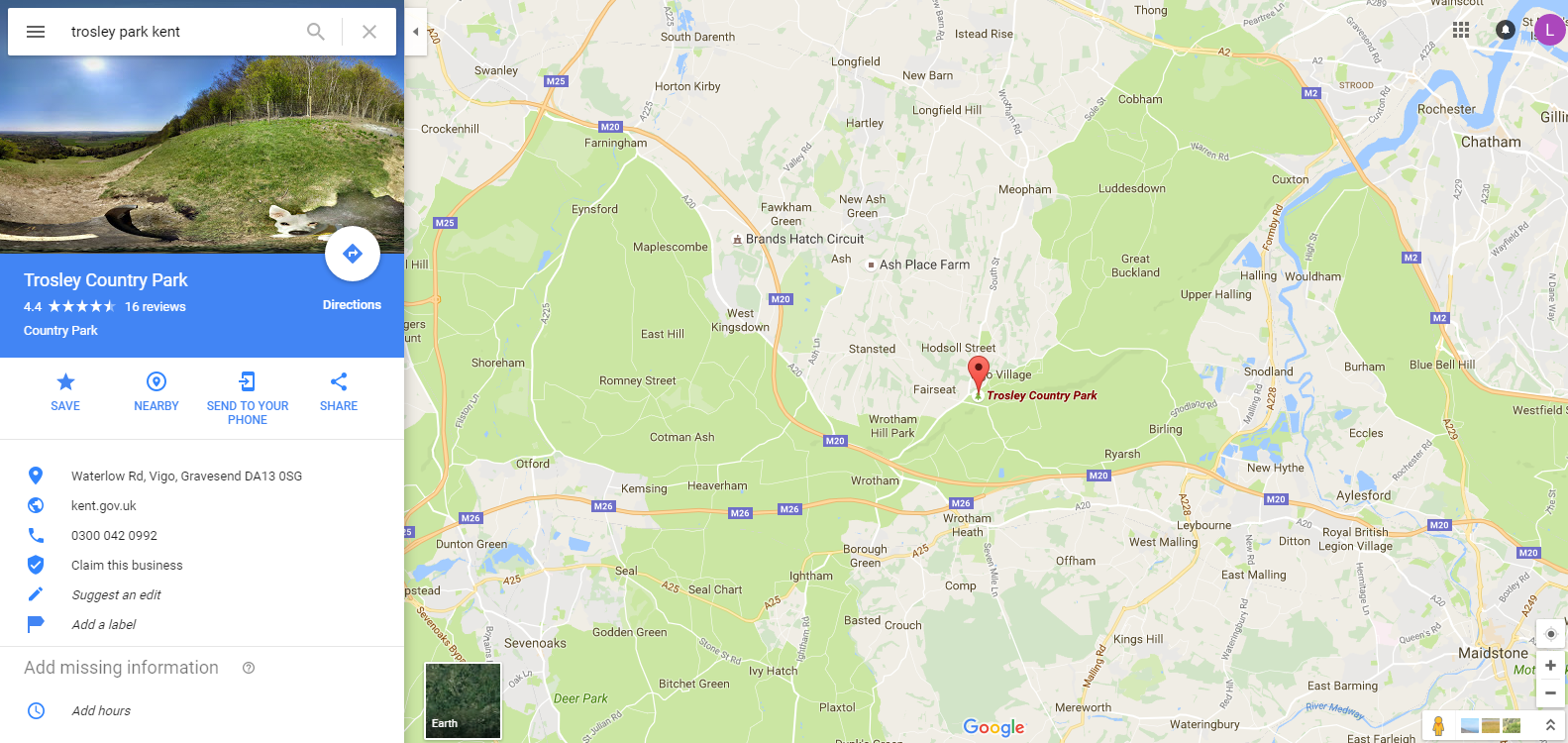 WHY RIDE IT?
Not one for the faint-hearted, with 13 categorised climbs and over 7,500 feet of climbing, on the long route, this ride is sure to test the legs of any rider.

How to enter
If you buy your tickets before August 31st, you will get them at the 'Early Bird' discounted rate.


For more information, contact Alan.Denman@cyclopark.com


---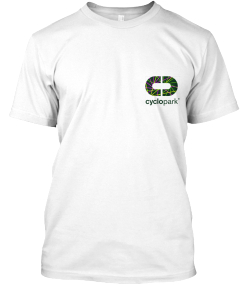 CycloPsycho Sportive Apparel
£13.79
We partnered with Teespring to create some awesome merchandise for this event. Show your support and look good wearing it. Check it out!
FAQs
Where can I contact the organiser with any questions?
Alan.Denman@cyclopark.com
How do I enter?
Via the Eventbrite / British Cycling RiderHQ event pages
Can I register on the day?
Registration opens @ 07:45am
where you will collect your number and route map
Entries will be accepted on the day (£5.00 surcharge)
Registration Closes @ 09:20am


Remember to bring your helmet NO HELMET = NO RIDE
Essential items:
Helmets must be worn at all times during your ride

Enough food and drink to last your ride

Puncture repair kit / spare inner tube and pump

Basic Tools

Suitable clothing for the weather conditions

Basic First aid kit
.
Location and arrival
The event is based at Cyclopark. Once parked, please proceed to registration at Reception..
What are my parking options getting to the event?
There is plenty of parking onsite at Cyclopark
Registration
Registration will be open from 7.30am
When signing in you will receive:
Your rider number, to fix on your handlebars, with zip ties for attachment. Please do ride with this number on your bike.

A route card with emergency numbers.

Starting the ride
Departures start at 8.30am
You will need to be ready to go about 10 minutes before your departure time.
Will there be food and drink available?
Make sure that you have enough food and drink for the ride. Additional drinks, snacks, and energy products are for sale on the day. FREE drinks and snacks are available at the feed stations on the route, but please ensure that you also carry enough food and drink to last your ride.


What to look out for on your Route

Follow Directional arrows with Cyclopark Logo.

Directional arrows will be at every junction on your route.

Be aware where the course divides for longer distances.

Occasionally there will be marshals at busy junctions

Be aware of all your surroundings and indicate your manoeuvres and any hazards to fellow riders and Road traffic
Although the route is clearly marked, you should study your map before starting to familiarise yourself with your chosen route.
Should you get lost, refer to your map and back track to the last point where you knew you were on the route. Whilst every effort has been made to sign post the route clearly, on occasions the signs may get tampered with. It is therefore every rider's responsibility to follow the route themselves. All riders are welcome to shorten their route after they have started, simply follow the signs for the shorter route, when you reach the course split points, and inform the time keeper when you arrive at the finish.
Route Clearing & Emergencies
A bruising feeling is a hint that you may be riding the wrong saddle, and sores are often down to personal hygiene so ensure you wash yourself and kit after every ride. Chamois cream can help alleviate chafing if you're still having major problems after checking these things.


Route Start Times

When you are ready to start your ride, make your way to the start marshals. Groups of 20 riders will start in 5 minute intervals – Ensure that you listen to any instructions and route information the start marshal gives you. Once you are instructed to, you can start the ride.
What kit do I need?
The key is layers, keep an eye on the weather forecast in advance but take a judgement call on the morning and remember that if you need to take the layers off they'll either need to fit in a pocket or risk being abandoned. Newspaper down the front of your jersey or a plastic bag is perfect for early starts where the temperature will definitely rise as once you start to heat up they can be responsibly discarded.
How can I corner faster?
The key to cornering is taking the correct line: wide then sweeping in to hit the apex and then exiting wide again.
However do remember sportives are on open roads so don't take silly risks to hit the right line.
Sportives aren't races and as such riders are scattered around instead of compacted in an organised bunch, so keep a careful eye out, especially a shoulder check if you are swinging wide as other riders might be picking other lines or trying to overtake without warning.
How do I pace myself?
You don't necessarily need loads of high-tech tools, just monitoring your breathing and effort level is enough.
Riding
The long route is genuinely tough, with a lot of climbing involved through great scenery. A VERY fit rider might do the 88 miles in 4+ hours, but others might take as long as 7+ hours.
How many riders will there be?
We are expecting around 250 riders to start the CycloPsycho Sportive .
Finishing your event
At the finish line, make sure you cross the line to ensure that your time is recorded by the time keepers. Upon finishing, you will be handed a FREE pasta meal and hot drink Voucher that can be redeemed, on the day, within the Cyclopark cafe. FREE bike wash is available at Cyclopark
-END-