Cyfarfod Cyffredinol Blynyddol CGGSG - CAVS Annual General Meeting

Tuesday, 21 November 2017 from 10:30 to 13:30 (GMT)
Event Details
CYFARFOD CYFFREDINOL BLYNYDDOL

Siaradwr Gwadd : Peter Davies
Cadeirydd Cyngor Gweithredu Gwirfoddol Cymru (CGGC)

Heledd Kirkbride -PQASSO

Ffair Nawdd/Stondinau Gwybodaeth
Cronfa Loteri Fawr
NCVO ~ PQASSO
Biwro Cymunedol - Cyngor Sir Gâr
Canolfan Cydweithredol Cymru – Busnes Cymdeithasol Cymru
Cyngor Celfyddydau Cymru
Hanfod Cymru
Coalfields Regeneration Trust
Groundwork Wales Bags of Help
Ffeindiwch allan mwy am wasanaethau cefnogaeth CAVS a chael canllawiau ar sut i ddefnyddio offer fel 'Open 4 Communities Funding Portal CAVS' neu 'Infoengine'
Mae Cyfarfod Cyffredinol Blynyddol CGGSG yn darparu cyfle gwych i gwrdd â chydweithwyr eraill yn y sector, yn ogystal â phartneriaid mewn sectorau eraill i rannu gwybodaeth ac arfer da.
ANNUAL GENERAL MEETING

Peter Davies - WCVA

Heledd Kirkbride -PQASSO

Funding Fair /Information Stands
Hanfod Cymru
Big Lottery
NCVO ~ PQASSO
Wales Co-operative Centre – Social Business Wales Project
The Coalfields Regeneration Trust
Arts Council of Wales
Community Foundation in Wales
Community Bureau
Groundwork Wales Bags of Help

Find out more about CAVS support services and get hands on guidance on using tools such as CAVS Open 4 Communities Funding Portal or Infoengine
CAVS AGM provides a great opportunity to meet other colleagues in the sector, as well as partners in other sectors to share information and good practice.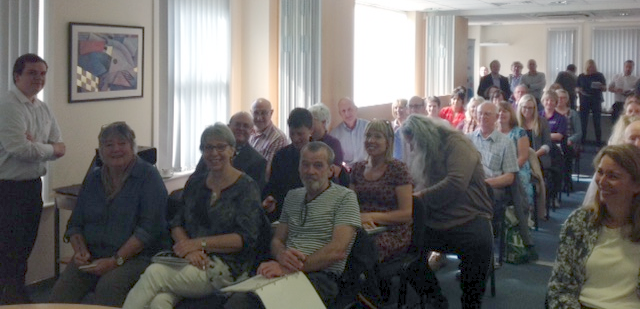 Do you have questions about Cyfarfod Cyffredinol Blynyddol CGGSG - CAVS Annual General Meeting?
Contact CGGSG / CAVS
When & Where

The Mount
18 Queen Street
SA31 1JT Carmarthen
United Kingdom


Tuesday, 21 November 2017 from 10:30 to 13:30 (GMT)
Add to my calendar