Cyfathrebu drwy newid yn haws gydag NLP | Communicating Through Change with...
Description
*This is a bilingual invitation, please scroll down for English*
Mae gweithleoedd yn newid yn barhaus – p'un a yw'n newid sefydliadol ar raddfa lawn neu'n newid sy'n effeithio ar un person. Mae pobl yn ymateb i newid yn wahanol – p'un a ydym yn ffynnu arno neu pe byddai'n well gennym ei osgoi ar bob cyfri! Gwyddom oll fod cyfathrebu yn allweddol i reoli newid yn llwyddiannus. A beth pe gallech chi ddysgu ychydig o sgiliau cyfathrebu uwch i wneud hynny'n haws?
Mae'r sesiwn hon wedi'i dylunio ar gyfer unrhyw un sy'n ymwneud â newid. Mae'n edrych ar sut gall sgiliau cyfathrebu fod yr elfen sy'n gwneud y gwahaniaeth. Beth pe gallech chi leihau gwrthwynebiad ac amharodrwydd, gan gynyddu dealltwriaeth a chefnogaeth yr un pryd? Fe ystyriwn sut mae bod yn fwy hyblyg yn ein dulliau cyfathrebu yn arwain at well canlyniadau. Dyma sesiwn sy'n llawn cyngor ymarferol i'w ddefnyddio ar unwaith. Fe fyddwch yn dysgu:
Mae newid yn bersonol

– Byddwch yn deall sut mae'r meddwl yn prosesu newid a sut mae ein meddwl anymwybodol (sy'n rheoli ein hymddygiad, ein meddyliau a'n hemosiynau) yn ymateb i newid. Cewch ddysgu bod cyflymder y newid a maint y newid yn ddau ffactor allweddol o ran pa mor dda mae ein niwroleg yn addasu. Byddwch yn dysgu technegau i reoli eich hemosiynau'n well, gan arwain at newid hefyd.

Teilwra eich cyfathrebu i'r person

– Mae gan bobl hoffterau, ac er mwyn cyfathrebu'n llwyddiannus mae angen ichi deilwra'r hyn a ddwedwch ac i bwy. Er enghraifft, mae'n well gan rai gael 'yr un peth', ac mae'n well gan eraill 'wahaniaeth'. Fe archwiliwn sawl hoffter gwahanol a dysgu y gall rhai newidiadau bach i'n dulliau cyfathrebu gael effaith enfawr ar helpu eraill yn llwyddiannus i gefnogi newid.

'Mae'n gymaint i wneud â sut rydych chi'n ei ddweud â'r hyn a ddwedwch'

– Mae iaith yn offeryn pwerus iawn a gall mireinio ychydig eiriau gael effaith gadarnhaol ar ganfyddiadau pobl o'r newid. Byddwn yn trafod rhai geiriau ac ymadroddion i'w hosgoi. Fe drafodwn ddull ail-fframio er mwyn helpu pobl i weld posibilrwydd (lle nad oedden nhw'n meddwl oedd unrhyw bosibilrwydd) a sut gall adrodd storïau a defnyddio trosiadau wella cyfathrebu â'r meddwl anymwybodol.

Cefnogi cydweithwyr drwy newid gyda chwestiynau gwych i ehangu'r meddwl a lleihau'r teimlad o orlwytho

– weithiau ychydig o gwestiynau wedi'u lleoli'n dda yw'r cyfan sydd ei angen i helpu cydweithiwr sy'n profi teimlad o orlwytho. Fe rannaf 4 cwestiwn sy'n gweithio'n dda ac a fydd yn helpu pobl i weithredu a symud ymlaen.
Bydd y sesiwn yn hwyl, yn rhyngweithiol ac yn llawn cyngor ymarferol i chi eu rhoi ar waith ar unwaith yn eich gweithle neu fusnes. Ni fydd arnoch angen unrhyw wybodaeth o NLP na sgiliau cyfathrebu ymlaen llaw. Dewch ag agwedd o chwilfrydedd a pharodrwydd i ddysgu!
Laura Evans, Hyfforddwr NLP Ardystiedig a Hyfforddwr Meistr NLP: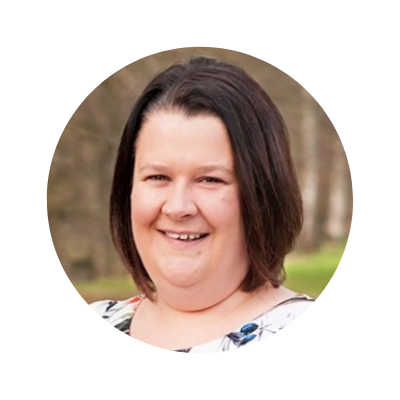 Ar ôl 15 mlynedd mewn rolau Adnoddau Dynol a Hyfforddiant, penderfynodd Laura ddilyn ei hangerdd ynglŷn â sut mae'r meddwl yn gweithio, gan rymuso pobl a'u helpu i gyflawni'u potensial. Dechreuodd astudio NLP yn 2008, ac mae bellach yn Hyfforddwr Meistr NLP ac yn Hyfforddwr NLP Rhyngwladol, yn cynnal cyrsiau NLP a Hyfforddiant NLP ledled Prydain. Mae Laura yn aelod siartredig o'r CIPD, ac mae wedi llunio, rheoli a chyflawni llawer o brosiectau newid yn ymwneud â phobl dros y blynyddoedd, ac mae'n cynnwys enghreifftiau go iawn yn ei sgyrsiau.
Wrth ystyried NLP, rhyfeddai Laura at ba mor gyflym a hawdd y gallai newid y ffordd yr oedd yn meddwl. Gallai newid pethau a oedd wedi'i dal yn ôl ers blynyddoedd, gan arwain at ganlyniadau rhyfeddol! Mae ei synnwyr o hwyl, egni ac angerdd i'w profi yn ei gweithdai. "Mae'n un o sêr addawol y diwydiant [NLP]!"
Bydd lluniaeth ar gael am ddim i westeion y digwyddiad hwn. Caiff cyfarwyddiadau a chyngor ar barcio eu hanfon atoch 48 awr cyn y sesiwn.
Os oes gennych unrhyw ymholiadau ynglŷn â'r digwyddiad hwn, cysylltwch â Chyfnewidfa PDC ar uswexchange@southwales.ac.uk neu i gael gwybod mwy am sut gall eich busnes gydweithio â Phrifysgol De Cymru, ewch i'n gwefan: southwales.ac.uk/exchange
---
Workplaces are constantly changing - whether it's wholescale organisational change or change that effects one person. People respond to change differently – whether we thrive on it or would rather run a mile from it! We all know communication is key to successful change management and what if you could learn some advanced communication skills to make that easier?
Designed for anyone involved in change, this session looks at how enhanced communication skills can be the difference that makes the difference – how would it be of you could reduce resistance and unease, whilst increasing understanding & buy-in? We'll consider how becoming more flexible in our communication approach leads to better outcomes. A session packed with practical takeaways that you'll be able to use straight away, you'll learn:
Change is personal –

understand how the mind processes change and how our unconscious mind (which controls our behaviour, thoughts and emotions) reacts to change. Learn how the speed of change and the extent of the change are 2 key factors in how well our neurology adapts. Learn techniques to better manage your emotion whilst leading change too.

Tailoring your communication to the person

–people have preferences and to communicate successfully you need to tailor what you say and to whom - for example some have a preference for 'sameness', whereas others prefer 'difference'. We'll explore several preferences and learn some small changes to our communication that can have a huge impact on successfully helping others buy into change.

'It's as much about how you say it, as what you say'

– language is a really powerful tool and tweaking a few words can positively impact people's perceptions of the change. We'll discuss some words and phrases to avoid, and those that can help. We'll discuss the method of reframing in order to help people see possibility (where they thought there was none) and how story telling and use of metaphors can enhance communication with the unconscious mind.

Supporting colleagues through change with great questions to expand thinking and reduce overwhelm

– sometimes a few well placed questions are all that is needed to help a colleague experiencing overwhelm – I'll share 4 that work well and will help people take action and move forward.
The session promises to be be fun, interactive, and full of practical takeaways that you can put into practice in your workplace or business straight away. You don't need any prior knowledge of NLP or communication skills, simply come with an attitude of curiosity and a willingness to learn!
Laura Evans, Certified NLP Trainer & Master Coach: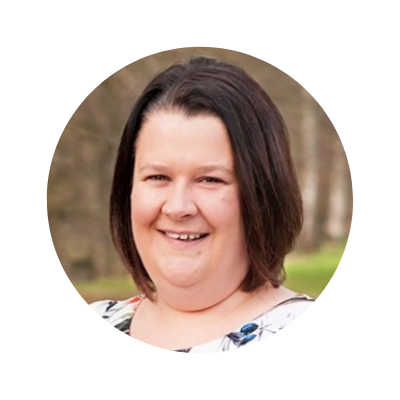 After 15 years in HR and Training roles in corporate life Laura decided to follow her passion of how the mind works, empowering people & helping them unleash their potential. She started studying NLP in 2008 is a Master NLP Coach and International Trainer of NLP – running NLP & NLP Coaching courses across the UK. A chartered member of the CIPD, Laura has initiated, managed and delivered many many people related change projects over the years and brings real life examples to her talks.
When it came to NLP, Laura was amazed at how quickly and easily she could change the way she thought, she changed things that had held her back for years, and saw astonishing results! She brings a sense of fun, energy and passion to her workshops – "she is one of the [NLP] industry's rising stars!"
Complementary refreshments will be available for guests of this event. Directions and guidance for parking will be sent our to you 48 hours before the session.
If you have any queries about this event please contact the USW Exchange on uswexchange@southwales.ac.uk or to find out more about how your business can collaborate with the University of South Wales visit our website southwales.ac.uk/exchange