Full-day Mindfulness Retreat Walk - Cyffylliog, Ruthin
About this event
"I only went out for a walk and finally concluded to stay out till sundown, for going out, I found, was really going in." (John Muir, 1938)
If you missed it the first time around, here is another opportunity to join me in Cyffylliog! Drop into awareness on this full-day mindfulness retreat as we walk and meditate in the hills above the hamlet of Cyffylliog, near Ruthin, in this lesser-travelled part of the Vale of Clwyd. My mindful retreat walks combine mindfulness meditation & mindful walking with the power of connecting with ourselves, nature & each other. Practising meditation outdoors increases our connection to & appreciation of nature, ourselves, each other & the planet and reduces stress, building up resilience & re-connecting us with our inner resources. Guests will feel rejuvenated, invigorated & inspired, rediscovering their innate ability to connect deeply with themselves, others, nature & their direct moment-to-moment experience.
As we explore this corner of the Vale of Clwyd, you'll learn simple meditation techniques, connecting with nature via each of the senses. We will be walking, each in our own space, connected as a group moving through the hillside, practising each meditation & coming together to share our experiences at each stage. Guests will be warmly welcomed & at ease with my calm, reassuring manner, my passion for & experience of practising & teaching mindfulness meditation, embodied movement & walking in the outdoors, along with my local knowledge & enthusiasm for this beautiful area.
Need to know...
We will be out for 6hours, walking slowly. This route covers 5.5miles, with a total climb of 1,100ft, over terrain which includes fields, steep stretches, hilltops, stony paths, uneven ground & using stiles. It is open to all, suitable for those with a moderate level of fitness and walking experience: age 18+
Covid-19 measures for everyone's benefit: we will be walking 3metres apart and spaced 2m apart during group meditations and discussions. You will need to include face coverings/masks, hand sanitisers & gloves in your kit: I will email a full kit-list to you on booking. There will be a Covid declaration that participants will be required to complete & sign either on booking or arrival at the event.
Kit list & Location details: a kit list and full details of car parking and walk start location will be emailed to you on booking.
Contact me: If you have any questions about this event I'm happy to chat them through with you: my mobile is 07851 218 014.
Reconnect with yourself, nature and others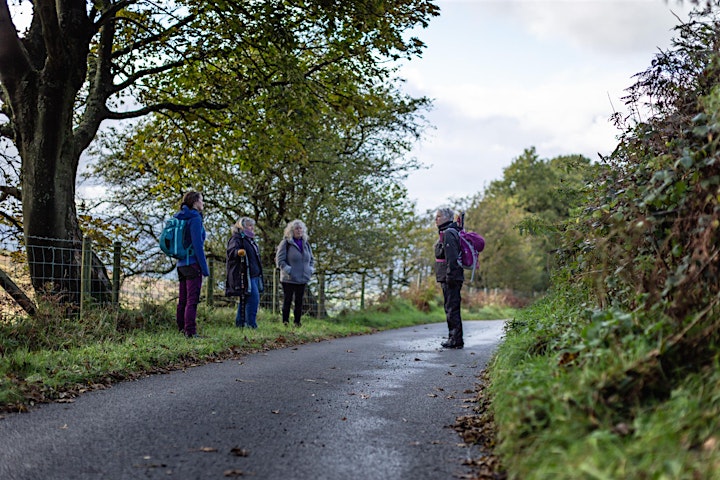 Build up your resilience, learn to meditate in nature - learning powerful skills to take away
Replenish your resources in beautiful North Wales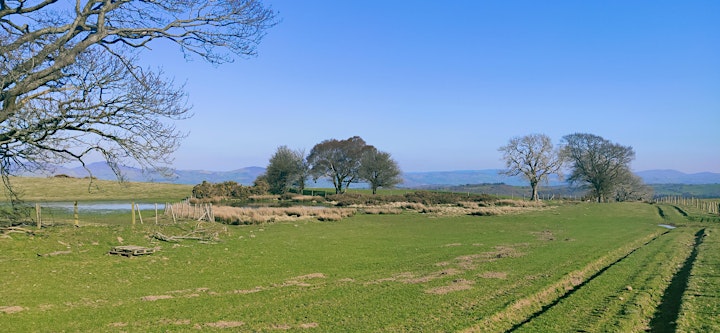 Organiser of Cyffylliog Full-day Mindfulness Retreat
Welcome to my events page!
My passion is about providing a space for others that supports their coming home to their Self.  I do this through mindful walks, scenic singing walks and Mindful Navigation days for Women.
My walking habit started as a youngster and really gained traction as a way to recovery after experiencing trauma.  My walk leader experience includes third sector with client groups ranging from ethnic diversity, to the Walk for Health Cymru scheme to Wellbeing Sessions for trauma survivors to "Choir Goes Walking" walks with all age ranges. I love to take my meditation and self-care practice outdoors and see this as something of great therapeutic value to offer clients and walk & meditation participants. 
Development of Self is, to me, intertwined with development of our Voice and vice-versa.  A classically trained singer with the Royal Academy of Music, my experience of working as a therapist eventually became integrated into my vocal approach.  I now integrate body awareness and exploration into sound and voice on Scenic Singing Walks.
I trained to teach Mindfulness with the Bangor Centre for Mindfulness Research & Practice (CMRP): my training is ongoing.  I achieved my Lowland Walk Leader award with the Mountain Training Association (MTA), have completed the Hill & Moorland Leader training and am working towards my Mountain Leader training & qualification.
Testimonials:
"I felt exactly as if I had been on retreat - I didn't expect it to be so profound, or so nourishing as it's only a short time (3hrs). It was totally different from an ordinary walk." (Josie, 2019)
"Everything about the walk was spot on - the pace, the content, Belinda's marvellous way of containment and calm - just brilliant. It's so lovely to find something that's so nourishing and beautifully organised." (Dee, 2019)
"Thank you for being a kind and patient guide - for someone that finds meditation a challenge I really appreciated your gentleness and the feeling of permission to not be very good at it! I felt welcomed to the event even though I'm not really one to enjoy being still very often and I was surprised that I enjoyed some of the stillness!" (Jennie, 2019)
"Belinda [was] very patient, empathetic and very ready to explain or give feedback. She was extremely proficient in handling the diverse individuals in the group and at getting people to open up about their experiences."
"I highly recommend....Belinda's very high standard of teaching and guidance which was excellent and thank you!"