Cyflwyniad i Farchnata | An Introduction to Marketing
About this Event
This event will be delivered in English. Welsh documents are available upon request.
Mae'r digwyddiad yma yn cael ei gyflwyno'n Saesneg. Mae yna ddogfennau Gymraeg ar gael os oes angen.
(Scroll down for English)
Mae yna bleser gan Hwb Menter Caerfyrddin groesawi farchnatwr lleol Simon Lamble o 'Curious' i ddarparu gweithdy ar farchnata.
Gydag ugain mlynedd yn y faes marchnata digidol, mi fydd Simon yn cynnig cyflwyniad ar sut all marchnata helpu chi a'ch busnes lansio, tyfu a datblygu.
Mi fydd y gweithdy yn cynnwys y pynciau canlynol:
Adnabod eich cwsmeriaid delfrydol
Targedu eich cwsmeriaid
Cyllidebau marchnata
Cymysgedd marchnata
Mesur perfformiad
Mi fydd Simon hefyd yn canolbwyntio ar sut all technegau marchnata digidol helpu eich busnes:
Cyfryngau Cymdeithasol
Gwefan/ Marchnata ar-lein
Marchnata E-bost
Pwy mae'r gweithdy yma i?
Mae'r gweithdy yma yn ddelfrydol i unrhyw un sydd eisiau datblygu eu dealltwriaeth o egwyddorion marchnata sylfaenol. Mae'n addas i unigolion sy'n meddwl dechrau busnes eu hun neu i'r rhai sydd wedi dechrau. Mae yna groeso i unrhyw un a hoffai cael fwy o wybodaeth am sut all marchnata helpu eu busnes tyfu.
Am Simon Lamble
Mae Simon wedi bod yn gweithio yn y faes marchnata digidol ers dros ugain mlynedd. Ar ôl gweithio i gwmnïau mawr a .coms yn Llundain, fe wnaeth symud i Gymru lle wnaeth ymuno a confused.com fel cyfarwyddwr prosiect, yn gyfrifol am y ddylunio a pherfformiad o'r gwefan gan gynnwys rheoli eu helw a cholled o £70m.
Ar ôl gadael confused.com deg mlynedd yn ôl, fe symudodd i Sir Gaerfyrddin a sefydlu 'Curious', gwasanaeth ymgynghori ar y we yn helpu cwmnïau gael mwy o'u gwefan a'u marchnata digidol.
Mi fydd tîm yr hwb ar gael i chi cael sgwrs am y cyfleusterau a gwasanaethau os hoffech. Cofrestrwch eich lle heddiw!
Darperir lluniaeth yn y digwyddiad.
*************************************************************************************************************
The Enterprise Hub is delighted to welcome local marketer Simon Lamble from Curious to deliver a workshop on marketing.
With 20 years experience in digital marketing, Simon will offer you an introduction on how marketing can help you and your business launch, grow and develop.
The workshop will cover the following topics:
Identifying your ideal customers
Targeting your customers
Marketing budgets
Marketing mix
Performance measurement
Simon will also focus on how digital marketing tools and tactics can help your business venture:
Social media
Website / online marketing
Email marketing
Who is this workshop for?This workshop is ideal for anyone who would like to develop their knowledge and understanding of basic marketing principles. It's suitable for individuals thinking about starting their own business or who have already started a business. Anyone who would like to gain more knowledge on how marketing can help grow a businesses is welcome.
About Simon LambleSimon has been working in Digital Marketing for over 20 years. After working for large corporations and .coms in London, he moved to Wales where he joined Confused.com as Product Director, responsible for the design and performance of their website, as well as managing their £70m P&L.
On leaving Confused.com 10 years ago, he moved to Carmarthenshire & set up Curious, a web consultancy helping companies get more from their websites and digital marketing.
The hub team will be available throughout the session for you to discuss your ideas and help take the next step. Book your place today!
Refreshments will be provided.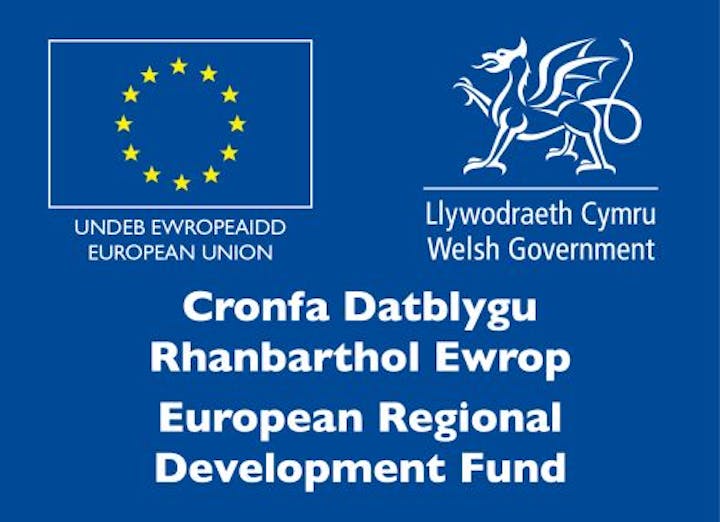 Mae Hwb Menter Ffocws Caerfyrddin wedi cael ei ariannu gan Lywodraeth Cymru gyda chymorth o Gronfa Datblygu Ranbarthol Ewrop
Mae'r digwyddiadau a ddarperir neu a gynhelir gan raglen Hybiau Menter Ffocws Llywodraeth Cymru am ddim ac yn agored i bobl o bob oedran, ond rhaid archebu lle ymlaen llaw. Mae'r niferoedd yn brin a disgwyliwn alw mawr am lefydd, felly archebwch yn gynnar i ddiogelu'ch lle.
Focus Carmarthen Enterprise Hub funded by the Welsh Government with the support of the European Regional Development Fund.
Events delivered or hosted by the Focus Enterprise Hubs programme for the Welsh Government are free and open to all ages but must be booked in advance. Please be advised that numbers are limited and we expect high demand for places, so book early to secure your place.