Cyflwyniad i Fodelu Busnes | An Intro to Business Modelling
Cyflwyniad i Fodelu Busnes | An Intro to Business Modelling
About this event
MI FYDD Y SESIWN HON YN CAEL EI GYNNAL YN SAESNEG AR-LEIN. Mae yna ddogfennau Cymraeg ar gael os oes angen.
THIS SESSION WILL BE DELIVERED IN ENGLISH ONLINE. Welsh documents are available upon request.
------------------------------------------------------
Yn y sesiwn hon, byddwn yn cyflwyno'r Canfas Model Busnes i chi - adnodd defnyddiol wrth lunio cynllun neu strategaeth fusnes.
Mae'r model yn cynnwys naw bloc adeiladu sylfaenol sy'n cwmpasu pedwar prif faes busnes: cwsmeriaid, cynnig, seilwaith a hyfywedd ariannol. Bydd y sesiwn hon yn eich tywys trwy bob un ac yn dangos i chi sut i gymhwyso'r cysyniad at eich syniad busnes.
Beth fydd dan sylw yn y digwyddiad?
Wrth archwilio naw prif faes model busnes i archwilio'r arfer orau ar gyfer eich busnes, byddwch yn gadael gyda syniad o le gallwch wneud newidiadau bach, canolig a mawr yn eich model busnes i wella'r ffordd rydych chi'n gweithredu er mwyn gwneud y mwyaf o broffidioldeb a thwf cyflym.
Ar gyfer pwy mae'r gweithdy hwn?
Mae'r gweithdy ar gyfer unrhyw un sydd eisiau ychwanegu strwythur i'ch cynllun busnes, drwy wneud y mwyaf o fodelu busnes. Mae'n addas ar gyfer busnesau ar fin dechrau ac sydd newydd ddechrau ym mhob sector a diwydiant.
Cefndir y siaradwr
Mae'r Hwb yn uno gydag Adeiladwr Busnes NatWest ar gyfer y digwyddiad hwn. Mae Adeiladwr Busnes yn offeryn digidol sydd wedi'i ddylunio i roi'r cymorth cywir, ar yr adeg gywir i chi a'ch busnes.
P'un a ydych yn chwilio i ddilysu syniad, dod o hyd o gwsmeriaid newydd neu archwilio'r opsiynau cyllido sydd ar gael i chi, mae cymorth ar gael ar-lein 24/7, gan gynnwys modiwlau digidol, mynediad at gymuned ar-lein a digwyddiadau cyffredinol. Os ydych yn dal i fod yn y camau cychwynnol, neu eisiau tyfu, cymerwch eich camau nesaf yn hyderus.
******************************************************************************************************
In this session, we'll introduce you to the Business Model Canvas – a useful tool when creating a business plan or strategy.
The model includes nine basic building blocks that cover the four main areas of a business: customers, offer, infrastructure and financial viability. This session will talk you through each one and show you how to apply the concept to your business idea.
What will the event cover?
Examining the nine key areas of a business model to examine the best practises for your business, you'll come away with a sense of where small, medium and large changes could be made to your business model to improve the way you operate for maximum profitability and rapid growth.
Who is this workshop for?
This workshop is for anyone looking to add structure to their business planning, by utilising business modelling. It is suitable for pre-start and post-start businesses in all sectors and industries.
About the speaker
The Hub is teaming up with NatWest Business Builder for this event. Business Builder is a digital tool designed to give you the right support, at the right time for you and your business.
Whether you are looking to validate an idea, find new customers or explore the funding options available to you, there is support available online 24/7, including digital modules, access to an online community and wraparound events. If you're still in the idea phase, or looking to grow, take your next steps with confidence.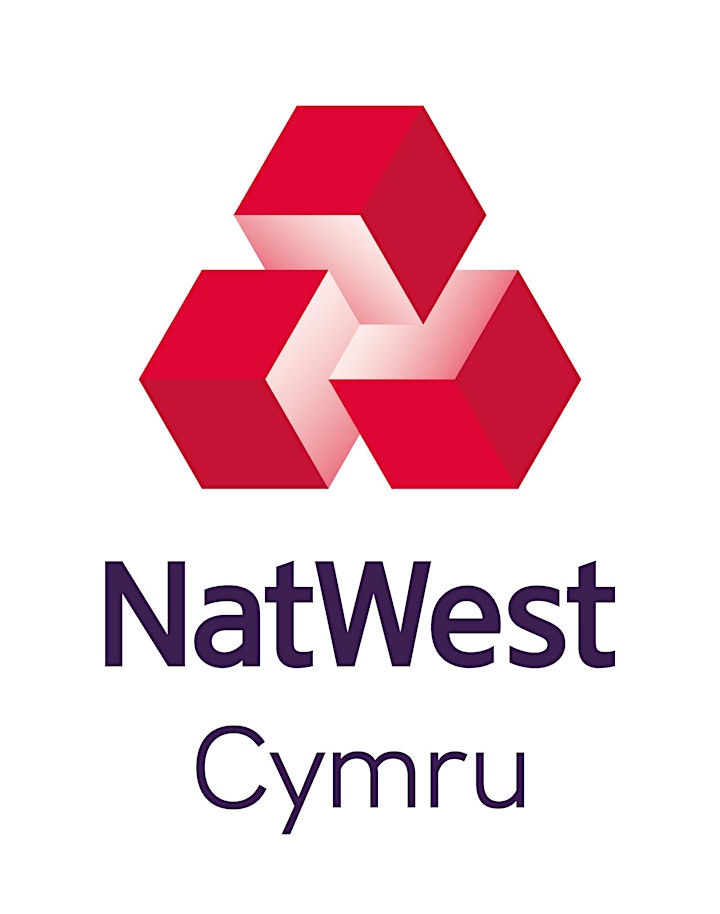 Mae Hybiau Menter Ffocws yn darparu gofod arloesol i ddeori a sbarduno busnesau newydd a'r rhai sy'n ehangu. Mae Hwb Menter Ffocws y Drenewydd a Hwb Menter Ffocws Caerfyrddin yn cael eu hariannu'n rhannol gan Gronfa Datblygu Rhanbarthol Ewrop trwy Lywodraeth Cymru
Mae'r digwyddiadau a ddarperir neu a gynhelir gan raglen Hybiau Menter Ffocws Llywodraeth Cymru am ddim ac yn agored i bobl o bob oedran, ond rhaid archebu lle ymlaen llaw. Mae'r niferoedd yn brin a disgwyliwn alw mawr am lefydd, felly archebwch yn gynnar i ddiogelu'ch lle.
Focus Enterprise Hubs are an innovative space to incubate and accelerate new, and growing businesses. Focus Newtown and Focus Carmarthen Enterprise Hubs are part funded by the European Regional Development Fund through the Welsh Government
Events delivered or hosted by the Focus Enterprise Hubs programme for the Welsh Government are free and open to all ages but must be booked in advance. Please be advised that numbers are limited and we expect high demand for places, so book early to secure your place.
Organiser of Cyflwyniad i Fodelu Busnes | An Intro to Business Modelling