Cyfrifyddu Digidol i'ch Busnes | Digital Accounting for your Business
Cyfle i ddysg cyfrifyddu digidol i'ch busnes | An opportunity to learn how to adopt digital accounting in your business
About this Event
This event will be delivered in English. Welsh documents are available upon request.Mae'r digwyddiad yma yn cael ei gyflwyno'n Saesneg. Mae yna ddogfennau Gymraeg ar gael os oes angen.
(Scroll down for English)
Mae'r gweithdy yma wedi ei gynllunio i helpu chi reoli eich cyllid o fewn eich busnes. Mi fydd Hwb Menter Ffocws Caerfyrddin yn croesawi Cyfrifwyr LHP i'r hwb i drafod y manteision o feddalwedd cyfrifyddu Xero, a sut all y feddalwedd yma help eich busnes.
Mae LHP wedi ffurfio partneriaeth gyda Xero, sef meddalwedd diweddaraf cadw cyfrifon sy'n hawdd i'w ddefnyddio ac sy'n cynnig platfform unigryw i chi cael rheoli eich cyllid yn gywir.
Mae Xero yn blatfform:
Sydd yn hawdd i'w ddefnyddio
Sydd yn arbed amser
Gyda chyfoeth eang o ddyfeisiau
Sydd yn darparu gwybodaeth gywir ac amserol
Lle mae cleientiaid LHP yn dweud bod y system yn hawdd ac yn hwyl i'w ddefnyddio
Mae LHP yn gynghorwyr ardystiedig ar gyfer Xero sy'n golygu bod y tîm wedi cael hyfforddiant a phrofiad eang o ddefnyddio'r meddalwedd. Mi fydd Sioned Davies ac Elin Childs o LHP yn siarad â chi ynglŷn â'r meddalwedd, y manteision i'ch busnes a sesiwn C&A i orffen. Mi fydd y tîm hefyd wrth law i ateb unrhyw gwestiynau bydd gennych.
Darperir Lluniaeth yn y digwyddiad.
****************************************************************************************************
This workshop is designed to help you and your business get your accounting working efficiently. Focus Carmarthen Hub will be welcoming LHP accountants to the Enterprise Hub to discuss the benefits of Xero accounting software for your business start-up or established small/medium business.
LHP have partnered up with XERO, the very latest in cloud based bookkeeping to offer you a unique and user-friendly platform to manage your finances accurately from the word go.
Xero is an online platform that:
is easy to use
will save you time
has a wealth of innovations
provides accurate and timely information
LHP clients even say they find it fun to use!
LHP are Xero Certified Advisers which means that the team are trained and have extensive experience in using Xero. Sioned Davies and Elin Childs from LHP will talk you through the online software that will benefit you and your business, followed with a Q&A session. The friendly and knowledgeable team will be on hand to answer any questions you may have around bookkeeping for your business.
Refreshments will be provided.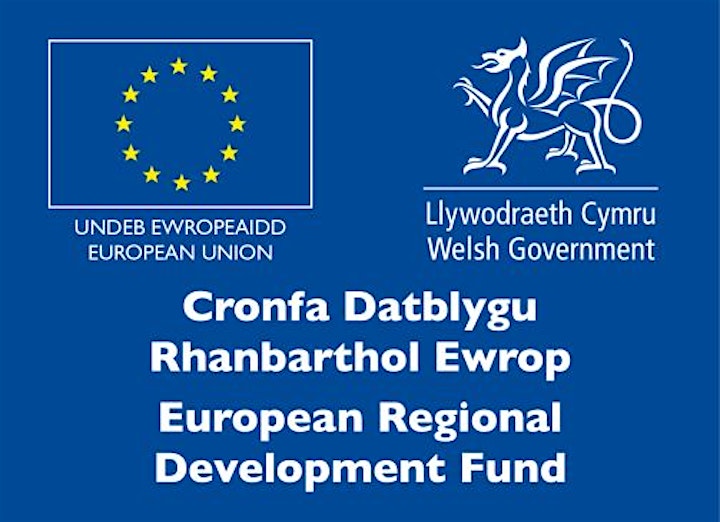 Mae Hwb Menter Ffocws Caerfyrddin wedi cael ei ariannu gan Lywodraeth Cymru gyda chymorth o Gronfa Datblygu Ranbarthol Ewrop
Mae'r digwyddiadau a ddarperir neu a gynhelir gan raglen Hybiau Menter Ffocws Llywodraeth Cymru am ddim ac yn agored i bobl o bob oedran, ond rhaid archebu lle ymlaen llaw. Mae'r niferoedd yn brin a disgwyliwn alw mawr am lefydd, felly archebwch yn gynnar i ddiogelu'ch lle.
Focus Carmarthen Enterprise Hub funded by the Welsh Government with the support of the European Regional Development Fund.
Events delivered or hosted by the Focus Enterprise Hubs programme for the Welsh Government are free and open to all ages but must be booked in advance. Please be advised that numbers are limited and we expect high demand for places, so book early to secure your place.