Cymru mewn Byd ar ôl Brexit / Wales in a Post-Brexit world

Wednesday, 27 March 2019 from 17:45 to 20:00 (GMT)
Event Details
Cymraeg isod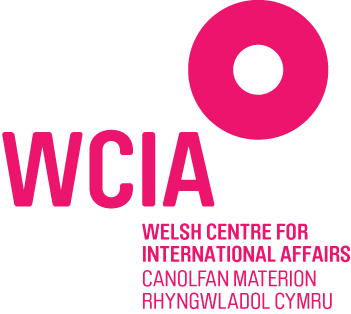 SPEAKERS ADDED
The Welsh Centre for International Affairs and Cardiff University's Wales Governance Centre are pleased to announce speakers for our joint event, 'Wales in a Post-Brexit World'.
With potentially two days to go until EU withdrawal, we will look beyond March 29 at Wales' role in the world beyond Brexit. How do other sub-state nations and regions conduct international relations? What can Wales learn from others? How should this shape Wales' international approach in the future?
We will hear from an academic panel Chaired by Susie Ventris-Williams (WCIA) and featuring:

Dr Christopher Huggins, University of Suffolk

Dr Rachel Minto, Cardiff University's Wales Governance Centre

Professor Kevin Morgan, Cardiff University

Dr Elin Royles, Aberystwyth University
We will also hear remarks from:

Sir Emyr Jones-Parry, the former UK Permanent Representative to the United Nations

Eluned Morgan, Minister for International Relations and the Welsh Language, Welsh Government
This discussion event will be ideal for students, researchers and interested members of the general public, and will contribute to the debate about Wales' future in the world as we approach the current date for Brexit. We will hear from academic speakers who will look at the options for Wales to engage with the world, and how the Brexit process will present challenges and opportunities for our future international relations.
After hearing from academics and practitioners the audience will be welcome to join us for a drinks reception afterwards to continue the conversation.


---
 SIARADWYR WEDI EU CYHOEDDI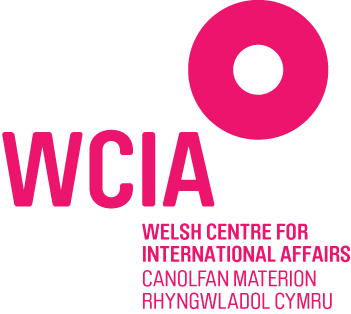 Mae'n bleser gan Ganolfan Materion Rhyngwladol Cymru a Chanolfan Llywodraethiant Cymru Prifysgol Caerdydd gyhoeddi siaradwyr ar gyfer ein digwyddiad a drefnwyd ar y cyd, 'Cymru mewn Byd ar ôl Brexit'.
Gyda dau ddiwrnod i fynd, byddwn yn edrych tu hwnt i Fawrth 29 ac ar rôl Cymru mewn byd ar ôl Brexit. Sut mae cenhedloedd a rhanbarthau is-wladwriaethol yn cynnal perthnasau rhyngwladol? Beth all Cymru ddysgu gan eraill? Sut ddylai hyn lunio ymagwedd ryngwladol Cymru yn y dyfodol?
Bydd panel o academyddion yn amlinellu sut mae gwledydd a rhanbarthau eraill sy'n rhan o wladwriaeth fwy yn cynnal cysylltiadau rhyngwladol. Caiff y panel ei gadeirio gan Susie Ventris-Field (WCIA). Bydd y panel yn cynnwys:

Dr Christopher Huggins, Prifysgol Suffolk

Dr Rachel Minto, Canolfan Llywodraethiant Cymru, Prifysgol Caerdydd

Yr Athro Kevin Morgan, Prifysgol Caerdydd

Dr Elin Royles, Prifysgol Aberystwyth
Byddwn hefyd yn clywed sylwadau gan:

Syr Emyr Jones-Parry, cyn-Gynrychiolwr Parhaus y DG i'r Cenhedloedd Unedig

Eluned Morgan, Gweinidog dros Gysylltiadau Rhyngwladol a'r Iaith Gymraeg, Llywodraeth Cymru
Bydd y drafodaeth yn ddigwyddiad delfrydol i fyfyrwyr, ymchwilwyr ac aelodau o'r cyhoedd sydd â diddordeb, ac a fydd yn cyfrannu i'r drafodaeth ynglŷn â dyfodol Cymru yn y byd wrth i ni symud yn nes at y dyddiad presennol a bennwyd ar gyfer Brexit. Byddwn yn clywed gan siaradwyr academaidd fydd yn edrych ar y dewisiadau sydd ar gael i Gymru ymgysylltu â'r byd, a sut fyddai proses Brexit yn cyflwyno heriau a chyfleoedd ar gyfer ein perthnasau rhyngwladol yn y dyfodol.
Ar ôl clywed gan academyddion ac ymarferwyr bydd croeso i'r gynulleidfa ymuno â ni am dderbyniad diodydd er mwyn parhau â'r sgwrs.


When & Where

Temple Of Peace / Y Deml Heddwch
King Edward VII Ave
CF10 3AP Cardiff / Caerdydd
United Kingdom


Wednesday, 27 March 2019 from 17:45 to 20:00 (GMT)
Add to my calendar
Organiser
What in the world do you care about?
The WCIA wants a Wales where everyone here contributes to a fairer and more peaceful world. We do this by inspiring people to learn about and act on global issues.