Reminder to register! CyNam 21.3-Keeping the Lights on: Building Resilience into our Critical National Infrastructure
About this event
If for any reason you cannot attend the event and you have reserved a ticket, please cancel it so we can allocate the space to others who would like to attend. You will need your Eventbrite confirmation to gain access to the venue on the night of the event.
Join us on 21st October at the Parabola Arts Centre in Cheltenham and explore with us the topic of Critical National Infrastructure and how we can build resilience as a nation, to protect our CNI and 'keep the lights on'.
This will be our first ever hybrid event and we are delighted to have you as part of our live studio audience on the day. As always, this event will have something for everyone, so whether you're in the CNI industry, an academic with expertise in the area, a keen student or just interested in CNI and the cyber and digital worlds, this event is for you!
CyNam 21.3 will feature a range of headline sessions and breakout discussions. These include:
Keynote Talks and Panel Sessions Include:
Lead keynote from CACI: Nick Barnes- Senior Technical Consultant Leveraging technology to improve "Research to Operations" capability for space weather production
Opening keynote from a NCSC Senior Representative
Panel session from the NCSC For Startups programme An introduction to the companies and an insight into their experiences on the programme so far
Cheltenham Innovation Spaces Update A short news section with updates about our Cheltenham Innovation Spaces and what they have planned for the future
Breakout Session:
Half way through the event, there will be a 30 minute interval! A bottle bar will be available for all attendees. Please note, this is a card only bar
During the interval, University of Bristol will be offering demonstrations of their CNI test bed and information about their recent research into CNI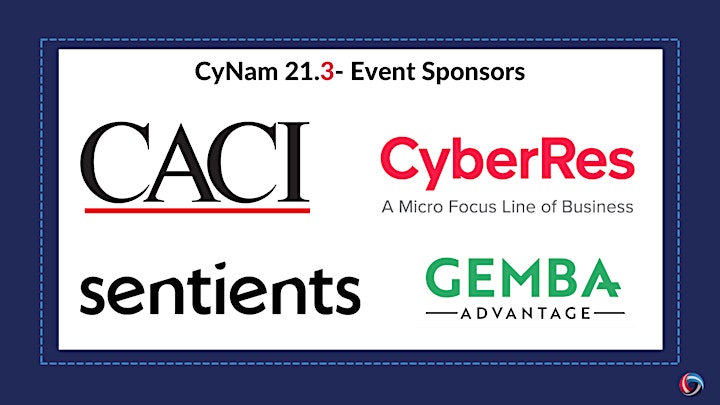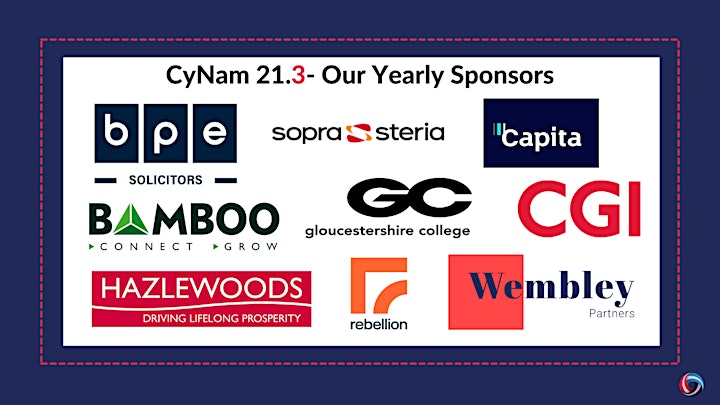 Organiser of CyNam 21.3-Keeping the Lights on: Building Resilience into our CNI (Venue)