CyNam 21.3-Keeping the Lights on: Building Resilience into our Critical National Infrastructure
About this event
We are back with another epic 2-hour live broadcast event, for you, our wonderful community! Join us online on 21st October and explore the topic of Critical National Infrastructure and how we can build resilience to protect our society, enabling us to 'Keep the Lights on'.
This will be our first ever hybrid event and we have got some very exciting plans in store! We are working with a fantastic range of companies and academics to bring you the best content yet. As always, this event will have something for everyone, so whether you're in the CNI industry, an academic with expertise in the area, a keen student or just interested in CNI and the cyber and digital worlds, this event is for you!
CyNam 21.3 will feature a range of headline sessions and breakout discussions for you to get involved with, so stay tuned for updates!
Keynote Talks and Panel Sessions Include:
Lead keynote from CACI: Nick Barnes- Senior Technical Consultant Leveraging technology to improve "Research to Operations" capability for space weather production
Opening keynote from a NCSC Senior Representative
Panel session from the NCSC For Startups programme An introduction to the companies and an insight into their experiences on the programme so far
Cheltenham Innovation Spaces Update A short news section with updates about our Cheltenham Innovation Spaces and what they have planned for the future
Breakout Session:
Sopra Steria: Commercial Innovation, does it lead to more risk?
CGI: Details tbc!
If you would like to attend the event physically, please contact info@cynam.org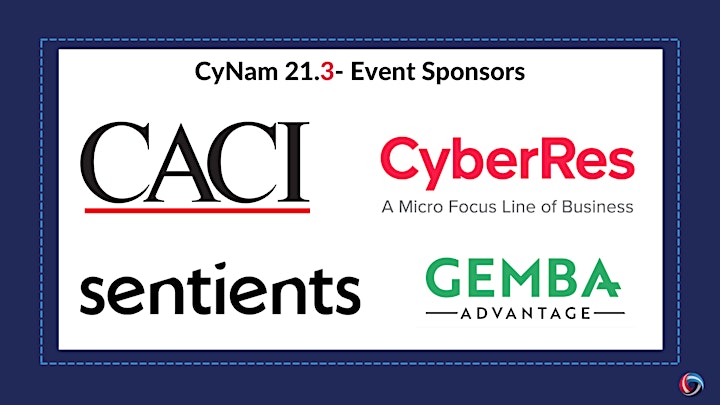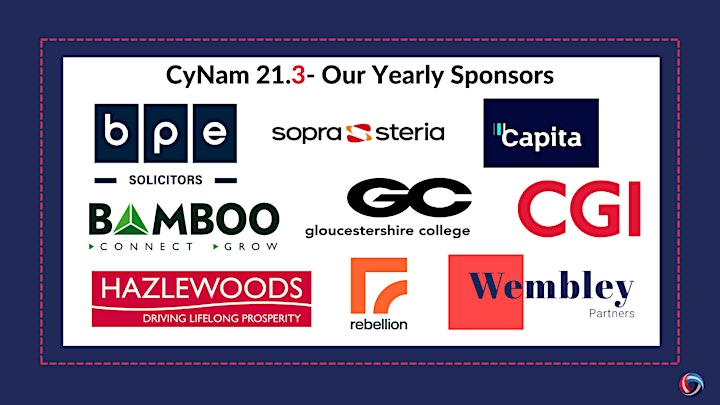 Organiser of CyNam 21.3-Keeping the Lights on: Building Resilience into our CNI -Virtual