Cynhadledd Athrawon a Chynghorwyr Gyrfaoedd 2017 Prifysgol Caerdydd

Friday, 30 June 2017 from 08:45 to 15:15
Event Details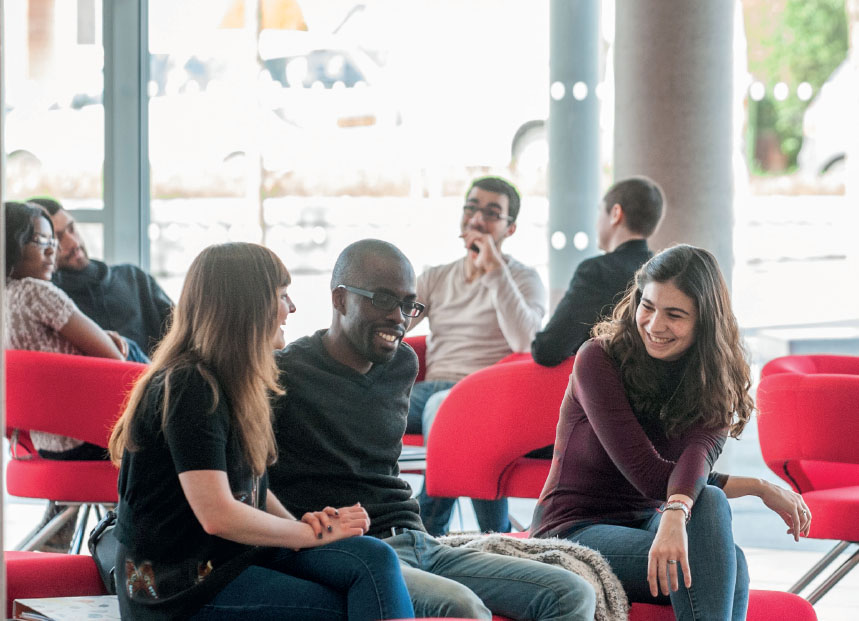 Cynhadledd Athrawon a Chynghorwyr Gyrfaoedd
Ymunwch â ni am ddiwrnod yn canolbwyntio ar 'Gwella Addysgu a Dysgu'. Yn ein cynhadledd undydd, bydd pobl sy'n arbenigo yn eu maes yn dod ynghyd i gynnig dulliau a thechnegau i chi i wella addysgu a dysgu yn eich ystafell ddosbarth.
Bydd Mike Hughes, awdur The Magenta Principles, yn cyflwyno'r ddarlith agoriadol ac yn canolbwyntio ar ffyrdd o fywiogi eich dulliau addysgu. Bydd Mike, sy'n hyfforddwr addysg, awdur ac athro uchel ei barch, yn trafod dulliau o ennyn diddordeb myfyrwyr, ac am sut y gall athrawon feddwl ar eu traed. At hynny, bydd yn rhannu syniadau gwych ynglŷn â sut i lunio cynllun A, B ac C ar gyfer gwersi, cynnig rhywbeth ar gyfer galluoedd pob disgybl, ac ysbrydoli dysgu mwy effeithiol a all yn y pen draw paratoi disgyblion yn well ar gyfer yr heriau o'u blaenau ym myd Addysg Uwch. Drwy ail-ystyried y cysylltiad rhwng datblygiad proffesiynol ac ansawdd addysgu, bydd y pynciau dan sylw hefyd yn cynnwys:  
Datblygu gallu proffesiynol – y goblygiadau ar gyfer DPP

Arsylwi sy'n arwain at wella

Teclynnau ar gyfer arsylwi effeithiol

Canolbwyntio ar y pethau sy'n gwneud gwahaniaeth – ansawdd cwestiynau

Gwella ansawdd cwestiynau

Cynllunio ar gyfer cwestiynau gwell

Rheoli trafodaethau yn yr ystafell ddosbarth

  
Eleni rydym yn falch iawn o gynnig dewis o weithdai i chi, yn ogystal â chyfle i weld rhai o'n hysgolion academaidd. Mae'r gynhadledd yn gyfle gwych i chi roi cynnig ar rywbeth newydd, a dysgu am rai o'r cyrsiau ardderchog sy'n cael eu cynnig yma yng Nghaerdydd. Bydd sesiynau ychwanegol ar y diwrnod yn cynnwys: 
Canllawiau ynglŷn â'n system Cyfres o Gyfweliadau Bychan ar gyfer Meddygaeth newydd a fydd yn rhoi cyngor i chi am y ffordd orau o helpu eich myfyrwyr i baratoi.

  
Cyfle i ystyried sut y gallwch greu ymchwilwyr y dyfodol.

  
Llunio ceisiadau UCAS llwyddiannus gan y siaradwr gwadd Matthew Welbourn.

  
Fforwm Profiad Caerdydd/Cyflogadwyedd a fydd yn cynnig cyfle i chi gasglu deunydd darllen perthnasol a siarad â myfyrwyr presennol.
Mae croeso i chi anfon y gwahoddiad hwn ymlaen at gydweithwyr y teimlwch y gallant elwa ar un o'n teithiau arbenigol. 
Bydd cinio ar gael ar gyfer athrawon a chynghorwyr gyrfaoedd sy'n ymweld â ni, a bydd cyfle i gwrdd â thiwtoriaid derbyn, casglu deunydd darllen am gyrsiau, a siarad â myfyrwyr presennol drwy gydol y dydd. 
Noder fod lleoedd ar gyfer y digwyddiad hwn yn debygol o gael eu cadw'n gyflym iawn, felly'r cyntaf i'r felin fydd hi, yn enwedig o ran y teithiau o amgylch Ysgolion Academaidd*.  Rydym felly'n argymell eich bod yn cadw lle erbyn 9 Mehefin 2017 fan bellaf. 
*Os bydd llawer iawn o bobl am gadw lle yn y digwyddiad, dim ond dau le fesul ysgol/coleg/sefydliad a gynigir.
When & Where

Canolfan Ddysgu Ol-raddedig
Rhodfa Colum
CF10 3EU Caerdydd
United Kingdom


Friday, 30 June 2017 from 08:45 to 15:15
Add to my calendar
Organiser
Prifysgol Caerdydd
Mae gan Brifysgol Caerdydd enw da yn rhyngwladol am ragoriaeth, sydd wedi ei seilio ar hanes o wasanaethu a chyflawni ers 1883. Gyda champws dinesig deniadol mewn lleoliad godidog, mae'n cynnig dewis enfawr o raglenni gradd hyblyg, cyfleusterau ardderchog a llety gwych.
Cynhadledd Athrawon a Chynghorwyr Gyrfaoedd 2017 Prifysgol Caerdydd