Multiple Dates
CYSS Authentic Speakers Masterclass
Description



The CYSS Authentic Speakers Masterclass (ASM)
YOU Are Going to Dramatically Change the way you Communicate in Business... Forever!
Every business meeting involves public speaking either, one to one or one to thousands. The vast majority of business people know that the ability to get their message across to others is the No 1 business skill. They also recognise that it can be one of the most stressful things they have to do.
The opportunity for developing speaking and presenting skills is literally unlimited and this exclusive invitation-only 2-day event, with days 1 and 2 scheduled a week apart, provides space and time for both the seasoned presenter and the not so experienced speaker to take their skills to a higher level.
At the CYSS Authentic Speakers MasterClass, you will have the opportunity to focus on and improve all aspects of this key area of your personal development. And as you take on board the insights from your facilitator's 30+ years of presenting and training presenters, you will massively accelerate your journey to realise the huge benefits of being an accomplished authentic business speaker.
Your guide will be Mastercoach


Michael-Don Smith

Do you need to make that critical speech urgently and want to get to your presenting peak successfully and speedily?
The Authentic Speaker's MasterClass is a special event where you can experience, over two incredible educational and empowering days, all the skills and strategies we normally deliver in our 6-month Craft Your Signature Keynote (CYSK) evening program. By using proven accelerated learning and advanced memory techniques to ensure you enjoy and remember your learning.
We all do!
At some point in our business life, we all have to deliver that 'make or break' presentation and we all think that for us, somehow, it's a completely different and unique experience. Filled with fear, discomfort and self-doubt!

Millions of people sit behind their desks at home or in the office day after day… week after week… month after month… year after year, knowing that if only they could powerfully make their case, irresistibly deliver their message, smoothly and elegantly convince their client, customer or boss, they would be on the way to the result, the future, the better life they truly desire.

A life with more time, a fulfilling career, and in most cases… more money in the bank!
If you've ever dreamed of delivering that 'killer pitch', effortlessly time and again, the one that will open the doors to you developing your career in more exciting, more elegant and more fulfilling ways…
THEN...
The ASM speaking and presentation skills 2day programme is probably exactly what you've been looking for!
Here's
the

biggest

problem

though…
Most serious speaking and presentation skills courses now cost anywhere between £500 and £2,000… (a price tag beyond the reach of most 'ordinary' business people in these 'credit crunch' times) so they never even take the first step to see if developing their communication and presentation skills is the right move for them.
AND these are normally Hot House sessions crammed with information and rushed exercises that leave no time for absorption, reflection and practical assimilation, making it impossible to master much of the content… Not the best way to get the best out of your valuable investment of Time and Money.
Up until now, I have marketed and delivered these Advanced Communication and Presentation Skills courses strictly to Corporates and Multi-National Businesses.
But I've noticed that more and more small and medium-sized organisations are recognising how much they will benefit from personal development training in general and Speaking and Presenting in particular…
The Majority will never engage a top quality provider and access the training they need, without a powerful and affordable entry-level opportunity, one that allows them to safely make the vital investment they need to make, in themselves and the future of their enterprise.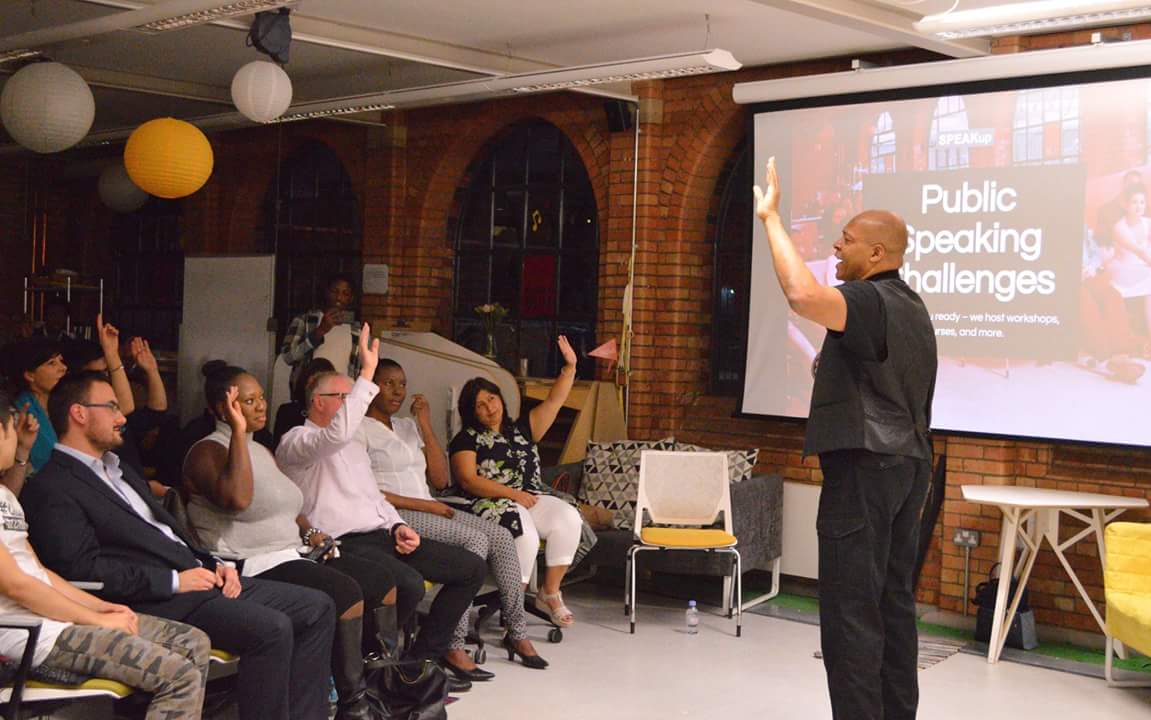 Although the focus is on the individual, ASM delegates commit to positively supporting each other and working to improve the standard of business speaking for everyone.
NEWS FLASH
I've decided to go on a mission to make our latest programs that incorporate the latest breakthroughs in human psychology and interpersonal communications available to everyone that wants it… by offering practically AT COST seminar places to our Amazing NEW two-days, separated by a week, 'Authentic Speakers Masterclass' training programme.
We want to raise the number and the standard of Presentation Skills everywhere… and I feel delivering to the full range of business organisations is certainly the way to progress that intention.
IMPORTANT… Please note: We're looking for genuine people who are really serious about taking their business communication and professional presentations to a superior level … 'seminar bargain hunters' need not apply and that is why this an invitation-only programme!
"As a valued member of my network, I am inviting you to join the next ASM Programme…
for less than some training and seminar providers charge for 1/2 a day"
If you can't wait to take your speaking to the next level!
and you want to attend this programme you need to do 2 things:
a) make sure you're available and can attend on the session dates, and
b) commit to providing your honest feedback, on audio or video, during and after the event
If
you

can

do

these

two

things…

we

are ready

for

an

amazing time

!

For your awareness, the course is designed for everyone interested in taking their business communication and professional presentations to the next level, however, the approach to this course has a major focus change compared to the typical presentation skills course…
We are going to spend the whole time crafting 1, yes strictly, only, absolutely 1 [ONE] presentation!
Before you leap to Judgment, understand that mastering this ONE presentation will give you the ability to almost instantly prepare and present, what appear to be spontaneous, original and professionally crafted presentations, of varying lengths and styles.
This programme is ideal for those who fit one or more of this criteria?
You're unhappy with your current situation and want to ace that conversation that will start the change you want

You want to improve your communication skills to increase sales and customer retention

You're looking for or have achieved a position where you have to present to the highest standard

You have a passion to share your message with authenticity and power
If any of the above apply, this course is probably exactly what you've been looking for!
This intensive Advanced Communication and Presentation Skills Training programme will incorporate the core Speaking and Presenting skills that many thousands of people have gladly paid £3,000+ for! I know I was one of them.
These skills have created the foundations for many professional careers as well as had a massive impact on the personal lives of those who have achieved a serious level of mastery – as well as their friends and families!
This Is NOT A Sales set up of any kind! Your seminar investment/attendance fee and heartfelt testimonial is your payment in full and gets you everything NO hidden modules or upgrades required to get maximum results.
You'll walk away with a store of priceless Communication skills and strategies you can implement immediately to start getting better results in your business and personal life and helping others do the same!
You will have the opportunity to find out about other personal development courses from us and naturally, we will provide opportunities and information if you'd like to progress further in your learning journey with us, it's your choice!
This experience is for you if…
...you've been considering how to engineer a boost in your career, or planning to take a presentation skills course at some time, but not been completely sure whether it's right for you, or which company to train with, this is the perfect chance for you to try a quality course and see for yourself!… you will learn...

How to structure and deliver a world-class presentation or speaking opportunity, step-by-step, that will GUARANTEE RESULTS!
Including:
A Question of Presentation

The Power of Influence

The 7 Keys to Presentation Mastery

Your voice from your body

9 Step Presentation System

Breathing Exercise

Mindstorming

12 Strategies to create rapport

9 Strategies to create presence

Rhetoric v Content

Platform techniques

Answering questions
…and loads more advanced communication techniques you can take and use immediately!
You will finish the programme with your own personal ASM Crafted Message!
Ready to start delivering killer presentations every time!
If you really want to help yourself improve the quality of your business communication, you absolutely must attend this course!
What
others have said…
'A fantastically large thank you. I have been struggling with these ideas and concepts for some time thinking there must be a fit, a way to make them work and a requirement. The people I have spoken to only know part of the answer, you are the first person to put it all together so I can see it can work. I'm very excited....' Alan Wilson – Life Coach
Throughout this content and practical exercise filled sensibly-paced training, I'm going to give you the real 'nuts and bolts' of how to deliver with the confidence, flair and charisma that will mean you achieve your presentation outcomes and goals every time!
So Here's my Question To You…
Are YOU ready to begin a truly incredible journey of self-discovery and inspiration?
The ASM Speaking and presentation skills programme
I look forward to seeing you very soon and to working with you towards Your Success,
Michael-Don