D2 Workshop 3 - Business planning for start-up and beyond - Ripley Town Hal...
Description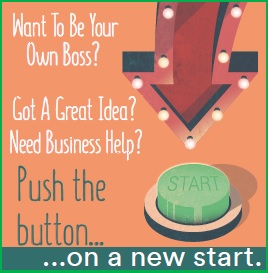 Thinking of starting your own business? Do you want to be your own boss?
Do you have the beginnings of a business idea that could make you money?
The D2 Business Starter Programme is an exciting new initiative giving all Derbyshire residents the opportunity to explore your business potential and learn how to set up a new business with series of flexible, fully funded workshops and one-to-one support. This support will be delivered by experienced professionals working with small groups at local venues across Derbyshire, Erewash Partnership Ltd will be delivering the programme on behalf of East Midlands Chamber of Commerce throughout Erewash and Amber Valley..
BOOK on to our workshop:
Business Planning for start-up and beyond
Friday 5th October 2018 at 9.30am - 12.30pm
Trainer Richard Smallwood
• How a business plan will help you launch your new business and manage the developmentof the business
in future years.
• Identify and analyse the factors that might affect the success of your business.
• Produce a working business plan that can be easily updated on a regular basis.


CANCELLATION POLICY
We ask all delegates who can no longer attend this event to advise us within 48 hours of the workshop date, cancellation after this date or failure to attend on the day, will result in a charge of £25 inc VAT.