Description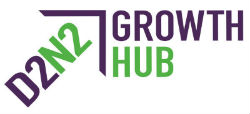 This event is part funded by the European Agricultural Fund for Rural Development and is hosted by the D2N2 Growth Hub.
Businesses and organisations are being encouraged to bid into the £3million RDPE Growth Programme to boost the rural economy in Derbyshire and Nottinghamshire. The first calls for Food Processing, Tourism Infrastructure and Business Development are now live. Details can be found at https://www.gov.uk/government/publications/rdpe-growth-programme
In light of the calls, D2N2 Growth Hub are holding an event for rural businesses, support agencies and public bodies to find out more about the provision that is available to boost the D2N2 rural economy. We'll look at EAFRD and LEADER funding and the range of support available for rural businesses through the D2N2 Growth Hub.
Agenda
9.00am - 9.30am: Registration (tea, coffee, biscuits)
9.30am - 9.40am: Welcome to the Conference - Rob Mayo
9.40am - 10am: Overview of Rural Policy and EAFRD – RPA
10am - 10.15am:LEADER Presentation – Amanda Brown/Richard Madin*

10.15am- 10.30am: D2N2 Growth Hub – Chris Pook
10.30am - 10.45am: Focus on: how a local business has benefitted from grant support*

10.45am - 11am: Close - Rob Mayo
11am - 11.15am: Break and refreshments (tea, coffee, biscuits)
11.15am - 12.15am:Workshops, networking ('find out more' sessions about the three calls)
*attendance TBC