Description
D2P - Performative Drawing Workshops by Draw to Perform
Sat 23 Nov 2019, 11:00-16:00. Copperdollar Studios, Brighton
Workshop 1 (11:00-13:00) with Bettina Fung
Workshop 2 (14:00-16:00) with Nelly Lewis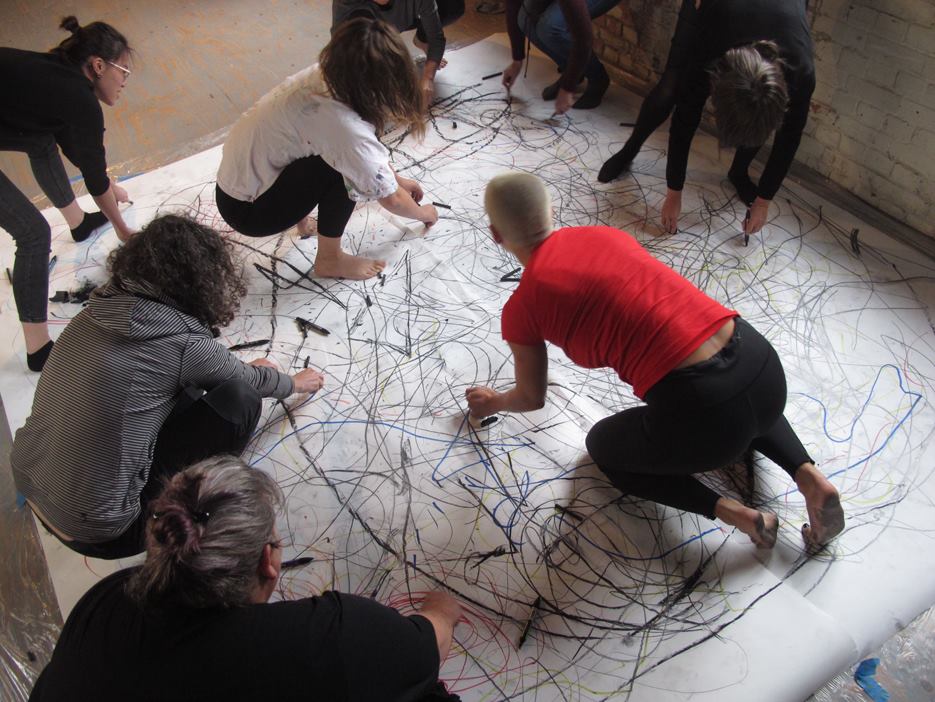 The upcoming workshop session by Draw to Perform will include two bookable workshops, provided by artists and performers. The workshops will explore drawing performance and strategies for forming a dialog between drawing, sound, dance, process and performance. Participants will draw live, share and discuss their outcomes and ideas. Workshops will target different groups and issues in drawing and performance and will allow the general public the opportunity to experience an art form first hand, work with and be tutored by some of the leading artists in their field. Drawing materials will be provided.
All workshops are suitable for those with some drawing experience.
Please note Copperdollar Studios has limited space capacity and workshops have limited numbers of tickets. Book your tickets online and reserve your participation in this event.
__________________________________________________
http://copperdollarstudios.co.uk
Copperdollar Studios,22 Montague St,Brighton BN2 1JX
__________________________________________________
Saturday 23 Nov - Schedule:
Workshop 1 (11:00-13:00) with Bettina Fung
Expanded Drawing - This workshop expands on what the drawn line could be and is led by Bettina Fung, sharing aspects of her performance drawing practice. Thinking about the relationship between drawing and movement and playing with the notion if a line is a point in motion then a person moving through space is like drawing in air, this workshop involves a variety of drawing approaches from mapping movements, automatic drawing, cut-up to monotyping.
London based artist Bettina Fung | 馮允珊's practice involves the performative aspects of drawing, where she draws live at exhibitions, sharing her process and allowing her work to unfold overtime. She creates two dimensional, performative and site specific works. Themes of ritual, futility, purposelessness and notions of belonging, productivity and progress are subjects of interest. Bettina has exhibited nationally and abroad, with work shown in France, Canada, Hong Kong and Taiwan.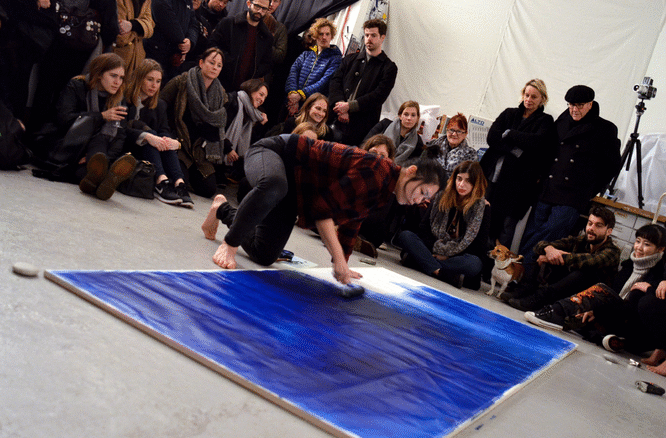 Workshop 2 (14:00-16:00) with Nelly Lewis
Life Line - A movement and drawing workshop inspired by the participants' autobiography; the workshop integrates body, matter and spirit; allows you to dive into your existence and let your creativity go wild. Discover how your own life can be a source for artistic expression. During the workshop you will have the opportunity to reflect and create your unique lifeline performance/dance drawing, all from an intuitive, spontaneous, and authentic state of mind.
Nelly Lewis is an award-winning mime artist based in Brighton, UK. She works with the stage language she developed since 2004 - Butomima, which is a hybrid of Mime and Butoh, a language that is all about transformation, imitation and truth. Nelly Lewis taking forward the amazing language of mime and opens new possibilities to contact with and without words.
https://butomima.wixsite.com/mysite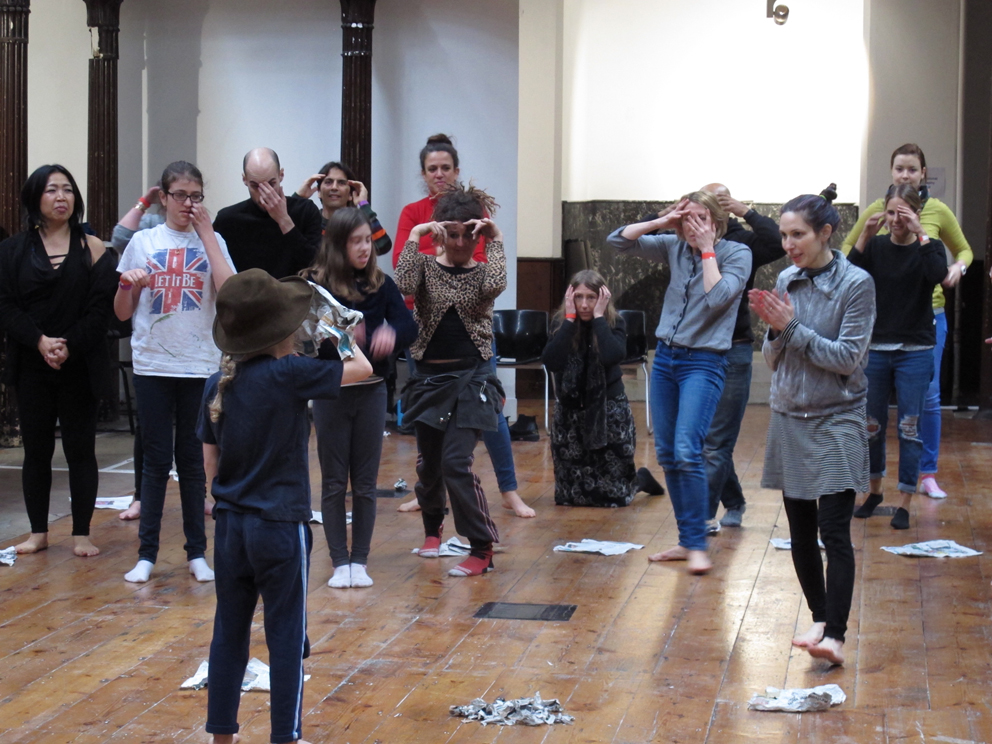 _____________________________________________________
FAQs
What is drawing performance?
Drawing performance is a stream of performance art in which artists create their artwork in front of a live audience while communicating with the viewers. Mark making in drawing performance is often a result of powerful physical gesture and body movement connecting elements of line, movement, space and time. This exciting art form often combines art, theatre and dance in a vibrant and dynamic way.
Drawing performance is gathering a larger fan base in the UK and its art is becoming more widely collected worldwide.
Are there ID requirements or an age limit to enter the event?
The exciting workshops appeal to art lovers, drawing fans and students. All workshops are suitable only for adults, and for those with some drawing or dance experience.
What are my transport/parking options getting to the event?
By train: All trains to Brighton station.
By bus: All buses to Kemptown, Brighton (7,27 and more).
Public parking available in the area.
What can/can't I bring to the event?
There is no need to bring materials for drawing. Materials for all workshops will be provided. No professional cameras please, but photos can be taken with mobile phones.
Is my registration/ticket transferrable?
Yes
Where can I contact the organiser with any questions?
websit: www.drawtoperform.com
email: drawtoperform@icloud.com