Description
What is Design4SocialChange?

A new service is in the pipeline - a realtime citizen-powered index for brands and neighbourhoods. Come to our 7th November #D4SC event. Report issues where you live. Add your voice. Fuel local change.

The challenge

There's a disconnect between what brands' say and do in their corporate social responsibility (CSR) strategy and what people care about in their immediate community and neighbourhood. Want to help bridge that gap and fuel changes to make your area better? Look no further...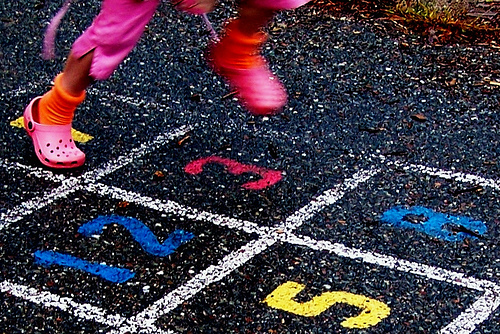 How it works...
Go beyond complaining and "liking" - Tell us what matters in the places you live and work...
"3/10 - Starbucks should sponsor evening classes at my local sports centre - their local branches are open all day but the centre's under-resourced"

"8/10 -My local indie DIY store should be celebrated for value & great service, especially for those who can't drive to big suburban DIY outlets."
SPOT & REPORT ISSUES & INSPIRATIONS:
See a local problem or something that's made a positive impact? Take a photo/short video. Share it with us. Tell us what you'd like to see changed or copied elsewhere.

SPOT & REPORT BRANDS:
Is there a brand in your area that you think could be doing better or more within your community to win your custom and approval? Rate them on our platform. Influence how their advertising /CSR /sustainability budget is spent at a local level where you live.

MOBILISE!
Join us at the Centre For Creative Collaboration in King's Cross on 7th November to trial and user-test our toolkit. Learn how to start spotting, reporting, tweeting, rating brands, to take action and make a change in your street!

KEEP IN TOUCH:

Follow us on Twitter
http://twitter.com/d4sc

For all enquiries please email us on events(AT)design4socialchange.com

EVENT BOOKINGS:

Entry is FREE but registration is essential. BOOK NOW (we'll email you a reminder closer to the event with more details of the evening). Wifi available. Refreshments will be served.

Cancellations: please let us know at least 6 hours before the event if you can't make it so we can re-allocate the space.

TIMINGS & TRAVEL:
Doors open 18:00 for nibbles and drinks and the serious fun starts at 18:30 sharp.
Nearest tube station is King's Cross - 5-8 minutes walk (see map)

WHO SHOULD ATTEND?:

This event is open to anyone with a passion and interest in making a difference. You could be from a creative, technology, business, science, non-profit or public service background... everyone is welcome. All that counts is curiosity and a desire to pitch in some local issues and opinions.

SPONSORS & PARTNERS:

Many thanks to our hosts and event partners at the Centre For Creative Collaboration #C4CC http://www.creativecollaboration.org.uk/

If you'd like to sponsor our events or discuss other partnership
options please email us on events(AT)design4socialchange.com
Join us #D4SC Data + Action = Change
--
[image courtesy of Pink Sherbert Photography on Flickr]
Organizer of D4SC Changify King's Cross
Changify #SmarterStreets is pilot running in partnership with Amey, D4SC. Supported by Plymouth City Council. It was funded by Innovate UK IC Tomorrow's Connected Cities Challenge won by D4SC.