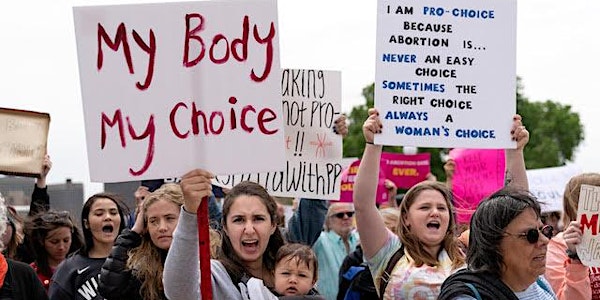 DA Women's Caucus - Reproductive Rights and Planned Parenthood: Winning the...
Location
London School of Economics, Room KSW.G.01
20 Kingsway
on Portugal Street, 2nd Floor
London
WC2B 6LH
United Kingdom
Description
DA Women's Caucus - Reproductive Rights and Planned Parenthood: Winning the War on Women's Healthcare in 2020
Join us at the DAUK Women's Caucus September meeting to hear Jenny Lawson, Vice President, Planned Parenthood USA (via a live Zoom video-link).
Jenny will bring us up to date on the right-wing attacks on women's access to healthcare, aimed in particular at Planned Parenthood which runs over 600 medical centers across the United States. These centers offer a full range of reproductive health services in urban and rural locations, with federal funding critical to providing access for low-income women.
We will discuss the restrictive laws sweeping the country, the politicization of women's healthcare and what is at stake for reproductive rights n the 2020 elections. Questions can be submitted in advance to: womenscaucus@democratsabroad.org
Following the webinar, we also plan to write postcards urging our senators to protect access to birth control and reproductive healthcare. This proved an effective strategy in Congress, which voted to protect Title X as part of a trillion-dollar spending bill (H.R. 2740) last June.

About our speaker:
Jenny Lawson is Planned Parenthood's Vice-President, Organizing and Electoral Campaigns. Her team works with PP affiliates across the country to plan and execute legislative and electoral activism. In 2018 she ran PP's $20 million campaign and helped lead the "Win Justice" Campaign.
Jenny has worked in progressive politics and community organizing since 2000. She led a Florida community organization that ran a ballot initiative signature drive on redistricting reform and advocated for predatory lending reform. She moved on to coalition work and ran the America Votes Florida table in 2008 and the State Voices table in Virginia from 2009-2012.
For those who cannot join us in London, you can access the talk from your home via Zoom!
Please RSVP via this link on the Democrats Abroad website: https://www.democratsabroad.org/wc_jenny_lawson. A link for the Zoom event will be sent.

For further information or to submit questions, contact Ann Hesse, Chair, DA Global Womens Caucus at womenscaucus@democratsabroad.org
Open to DAUK members. New members may join at the meeting.
This event is CLOSED to the press.