Description
The Daddy Hair Hero Workshop back by popular demand...
CHILDREN GO FREE !!
Project Embrace and Dope Black Dads brings you a practical workshop on nurturing your precious little ones curls and making them feel great about themselves.
We will show you how you can be her hero and rescue those tangles and help her to love their curls and boost her self-esteem.
Let us help you make her feel special because we know just how precious the father-daughter relationship is, what better way to build or strengthen the bond than to have daddy style his princess's hair. She'll love you for it.
Oh and mums can come too.
CHILDREN GO FREE !!
Suppprted by Hair Popp a central hub that serves to bridge the gap, connecting consumers to the brands and retailers that are catered for us, created by us, enabling people to have hair that looks great, is healthy and loved.
MAXIMUM 2 CHILDREN PER FATHER/PARENT.
WHAT WILL YOU EXPECT?
How to moisturize your daughters hair and keep it moisturized

Combing and detangling without tears

What is traction alopecia

Preventing hairloss due to traction alopecia

Recovering from hairloss due to traction alopecia

A go-to style for school

A hair routine that works

Why it is important for your daughter to love her hair

Tips on how to build her confidence

All your hair questions answered so ask ask ask and ask some more


Facilitators:
You will be in the caring capable hands of:
Lekia Lée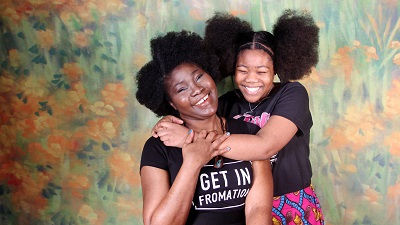 Lekia formed Project Embrace, a platform promoting unconditional self-love, encouraging black women to love and embrace their natural afro textured hair. Her mission is to inspire her daughter and girls like her to embrace and love their natural hair and show that afro hair is worthy of representation, but also to challenge the dangerously narrow definition and representation of beauty.
Lekia has been featured on various media platforms including BBC London News, Vanessa Feltz show BBC radio, BBC Radio 3 Counties, BBC radio Nottingham, ITV's Good Morning Britain, Huffington Post, Washington Post, Voice Newspaper, Stylist Magazine, Glamour Magazine, World News, ITV London News just to name a few.
Her vision is to change the narrative around beauty, create visibility for Afro-textured hair in the media and widen the definition of beauty, empowering women and girls with curls to embrace, love and own their unique beauty.
Nicola Smart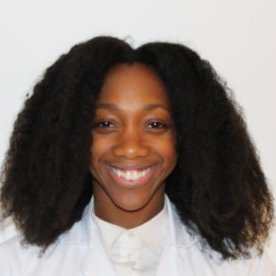 Nicola is a consultant trichologist and the owner of Smart Hair Clinic. As a graduate of the Institute of Trichologists, Nicola has spent the past few years dedicated to diagnosing, advising and treating various hair and scalp disorders including hair loss and scaling problems. Nicola takes a holistic approach to hair care weighing up various factors including diet and genetics to reach an accurate diagnosis and take the relevant steps towards longer, stronger, fuller hair. And as the mother of 2 young girls, she is very passionate about caring for children's hair and nurturing healthy hair practices very early on.
Don't forget ... CHILDREN GO FREE !!
We want to give you and your daughter/s as much attention and guidance as possible so we have made this a cosy intimate event hence tickets are limited, so grab yours now!
Minimum age for children attending is 3 years. There will be a photographer present at this event and by attending you give us permission to use any general crowd photos you appear in on our website or for marketing purposes. These images will be used by Project Embrace to share news about and to publicise any future children and parents events. Images may be used in press releases, printed publicity and published on Project Embrace's website.