About this Event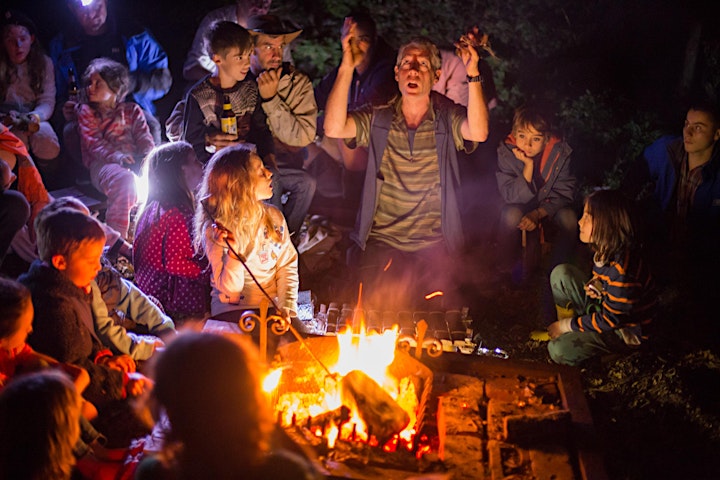 DadFest - a festival of fatherhood - is the only festival in the country for dads and their children. DadFest was first held in Devon in 2014 and in 2020 it arrives in Wales!
DadFest is a small festival with a focus on fun, outdoor activities that dads and male carers can do with their children. It's a chance for children to play with other children, and for fathers to meet other fathers, and for dads and children to spend some quality time together. Dads/ male carers can bring boys and girls [this isn't a 'dads and lads' event]. Children of all ages are welcome - yes, even teenagers have fun at DadFest!
DadFest Wales 2020 will be home, for the first time, to the world-famous, official 'World Dad Dancing Championship' - your chance to be crowned a World Champ.
The activities are aimed at dads with children of all ages. We will have activities for the different age ranges, so something for the younger ones as well as the older ones. All activities are run by qualified, experienced instructors/ leaders. Risk assessments are completed and all have insurance.
What happens at DadFest?... these are all included in the ticket price - learn bushcraft skills - campfire blackberry jam & pancake making – mobile art & craft vehicle - spoon carving & wood carving - den building - beach trip & sandcastles - learn archery - star-gazing - kid's entertainer - dad choir - make a walking stick - storytelling - mud kitchen - massive hide n seek - dad joke competition - quiet zone - circus skills workshop - live music - bat walk - water-powered rockets – fake tattoos & wounds - pig racing… er, did we mention The Official 2020 World Dad Dancing Championship?
Venue: the amazing Candlestone Campsite in Merthyr Mawr, Bridgend, South Wales. CF32 0LS. This fabulous site has camping in the woods, forts, covered areas, fire-pits, accessible toilets and facilities to cater for large groups. Surrounded by countryside with the River Ogmore to the east, the site is a short walk from the sea and some of the UK's largest sand dunes. Catering is on site and there are acres of wild forest to explore. Basically, everything is ready for you to have a truly memorable weekend https://candlestoncampsite.co.uk/
"DadFest was such a relaxed and fun weekend that brought me and my son closer together. There was a feeling of camaraderie between the dads and a reminder of what's important in life"
Food : get a food ticket. It's great value. The food ticket covers everything for the whole weekend so you don't have to worry about any meals, drinks, cooking, tidying up, etc. A food ticket entitles you to all your hot meals, as well as water, fresh juice, tea, coffee and toast as needed all weekend. The ticket covers six cooked meals: Friday evening meal; Saturday breakfast; Saturday lunch; Saturday evening meal; Sunday breakfast and Sunday lunch. Saves lugging shopping on site & spending half the weekend cooking... Of course, you can self-cater if you like but just thought we'd tempt you with a food ticket. There are vegetarian and vegan options for each meal. Please indicate on the booking form.
Please bring your own plates, mugs, cutlery etc to save on waste – there are washing up facilities.
DadFest won 'Best Small Event in the UK' in 2015 - awarded by the National Outdoor Events Association - and it was short-listed for the same award in 2018 & 2019. The Award recognises events for fewer than 2,000 people with a community focus. The judges said 'DadFest is an event that understands its community… it has a clear vision, is innovative and reflects part of its society in its representation. How can you go wrong with dad dancing?'
"We had a fantastic time, the weekend gave me a real opportunity to join in with lots of Forest School activities. It felt like real down-time in which to immerse ourselves in the setting, the surroundings and the slower pace of life, even if only for a couple of days. Obviously the weather really helped, but I also think that because everything else had been catered for (food, toilets, activities, etc) it gave us the chance to just not have to think about day-to-day chores"
DadFest is open to all male carers, father figures & dads, wherever you live, with children of all ages (yes teenagers too). If you or the children have any requirements, please talk to us as we aim to be as accessible as possible so everyone can enjoy DadFest email us at: DadFest@dangerousdads.org.uk. We also have some concessionary tickets available.