Description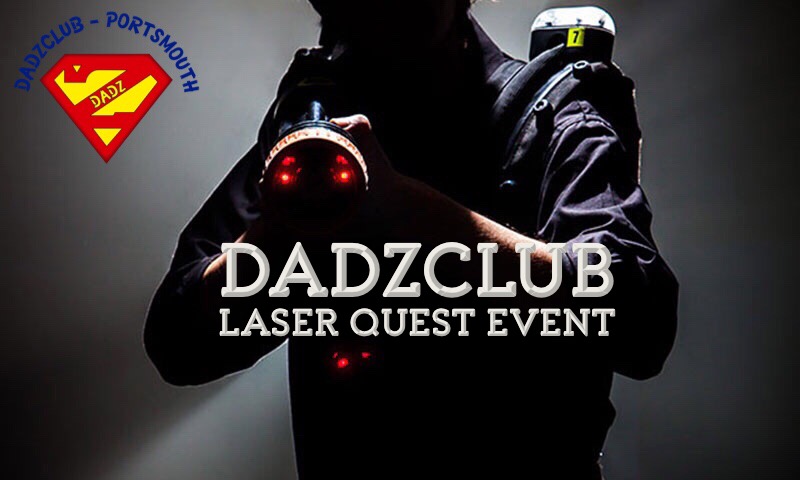 DADZCLUB AT LAZER QUEST!
On Friday 10th November Dadzclub will be heading to Lazer Quest at Action Stations and 20 of our Dadzclub dads and kids are invited to join us for a FREE game!
Spaces are limited so ensure to book now!
(One adult and a maximum of 2 children per booking)
Recommended for children aged 7+ due to the large size of the packs.
Friday 10th November
From 18:30 till 19:30
At Action Stations - Historic Dockyard
Set in a pirate stronghold and hijacked container ship, the theme was inspired by an action movie, Command Approved, the Royal Navy and Royal Marines, with funky lighting effects, billowing smoke and an exhilarating atmosphere.
Each session lasts for 20 minutes and starts with a personal briefing from an experienced Laser Quest marshal. Then it's into the pack room to get kitted up with a Laser Quest pack and gun ready for your 15 minutes of game time! Points are awarded every time you shoot an opponent, but points are lost every time an opponent shoots you. Each time you are shot, your pack deactivates for 5 seconds allowing you time to escape and find cover. When the sirens sound, your game is over and it's time to collect score-sheets and find out who shot who the most and who had what it takes to beat the rest!
THINGS YOU NEED TO KNOW
Players must arrive at least 15 minutes before their game is due to start
Our arena has been designed to enable wheelchair access throughout the Ground Floor level
Players must be over 7 years old and above 1.2m in height
Laser Quest is a physical activity, players with medical conditions should assess their own suitability
Maximum capacity is 20 players per game
Whilst every effort is made to maintain the maximum number of working packs there may be occasions where this is not possible
No physical contact with other players
Players must wear flat or low heeled footwear, no open toed shoes or flip flops