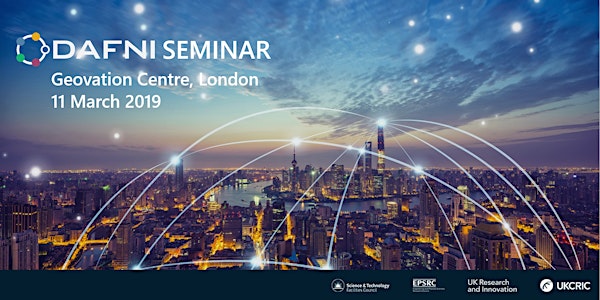 DAFNI Seminar London: Real Time Flood Modelling on DAFNI
Location
Geovation Centre
Geovation Hub
Sutton Yard, 65 Goswell Rd
London
EC1V 7EN
United Kingdom
Description

A seminar to provide an opportunity to interact with a new flood resilience capability developed during a recent collaboration between DAFNI (Data Analytics Facility for National Infrastructure) and the Newcastle University Urban Observatory and Spatial Analytics and Modelling Lab. DAFNI is funded by EPSRC as part of the UK Collaboratorium for Research on Infrastructure and Cities.
This is an important milestone for both DAFNI and Newcastle University and will demonstrate for the first time integration of the UKCRIC Observatory programme with DAFNI to support infrastructure resilience modelling.
During the seminar you will hear about how DAFNI is now able to support the models and analytics developed in the NERC Flood-PREPARED project for the real-time impact assessment of surface water flooding, via streamed data from weather and traffic sensors across the City of Newcastle.
This two-hour seminar will open with a welcome from our event sponsors, Alex Wrottesley, Head of Geovation, Ordnance Survey and thereafter lead onto talks from Professor Stuart Barr, Professor of Geospatial Systems Engineering at Newcastle University, and Samuel Chorlton, STFC's DAFNI Project Lead.
'This development on DAFNI will greatly contribute to our future work within flood resilience planning. DAFNI will provide us with the capability to share our expertise, models and know-how with a wider audience' Prof. Stuart Barr, Professor of Geospatial Systems Engineering at Newcastle University.
'Engaging with Newcastle University has greatly enhanced our understanding of requirements and the intricacies involved when streaming real-time data with disparate models.' Samuel Chorlton, STFC's DAFNI Lead.
After the talks we would like to invite you partake in light refreshments and there will be an opportunity to network with others.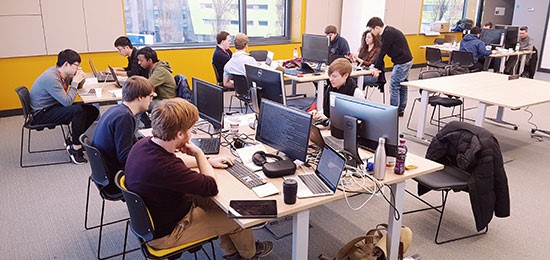 DAFNI will become the National Platform to satisfy the computational needs in support of data analysis; infrastructure research; and strategic thinking for the UK's long-term planning and investment needs. The platform will support academic research that is aiming to provide the UK with a world-leading infrastructure system that is more: efficient, reliable, resilient and affordable. It will achieve this by enabling the research community to conduct research that will generate new insights at a higher level of detail and accuracy than ever before. Find out more: https://www.dafni.ac.uk/
FAQs
What are my transport options for getting to and from the event?
The nearest underground stations to the venue are Old Street and Angel (Northern line) and Barbican (Circle, Hammersmith & City and Metropolitan lines).
Please visit: https://tfl.gov.uk/ for specific directions from your location.
How can I contact the organiser with any questions?
Please email: dafnievents@stfc.ac.uk for more information.