Daft Funk Live! return to The Portland, Cambridge Saturday 18th Dec 2021. With new LIVE tracks added this is a show not to be missed!
About this event
The Robots are making a return to The Portland Arms, Cambridge! Get ready for an immersive Daft Punk experience, all their greatest hits and more performed Live by the Robots. From Robot Rock to Get Lucky, accompanied by an incredible state of the art light show! The Robots will surely rock your socks off!
Dedicated to recreating the sound and atmosphere of a Daft Punk 'live' experience, the band's meticulously crafted stage productions feature authentic costumes and synchronised custom light shows, with over 1500 LEDs and lasers.
Incorporating guitars, synths, and drums, they weave crowd-pleasing homages with unique mixes of Daft Punk's greatest hits.
In light of the recent split of the official robots, the equally mysterious 'Daft Funk LIVE' continue to pay homage to the infamous house masters by performing Harder, Better, Faster, Stronger!
Reviews:
"...totally superb, and incredibly detailed giving you a Daft Punk 'explosion' of sound & colour."
Max Taylor (Groove Armada, Mika, The Bays, Creepy Neighbour)
★ ★ ★ ★ ★
"there ain't nothing daft about it and there's funk in spades.
The lights, the sound and custom-built stage production are totally superb and incredibly detailed giving you an excellent Daft Punk explosion of sound and colour."
★ ★ ★ ★ ★
"I'm no longer worried that the original duo broke up, knowing we have these guys doing an incredible homage! The level of detail was phenomenal and as accurate as the real thing."
★ ★ ★ ★ ★
"If Daft Punk had toured with instruments, this is as close as you could get."
★ ★ ★ ★ ★
"This is no small feat for just a tribute band. They're too original. At least too close. Creepily close"
★ ★ ★ ★ ★
"As a massive Daft Punk fan I was ready to 'not' enjoy the show... h0lly $h!t ballz I was put in my place! Beyond epic... if you get the chance to see them live grab it with both hands!"
★ ★ ★ ★ ★
"Eargasm + eyegasm! The most bad-ass Daft Punk recreation I have ever seen."
★ ★ ★ ★ ★
"You guys were AMAZING! Everyone is talking about it!"
★ ★ ★ ★ ★
"…one of the best new tributes right now"
★ ★ ★ ★ ★
"Amazing show, thank you, I was there in the first row. Incredible sound, incredibly professional, everything was perfect, you are wonderful musicians."
★ ★ ★ ★ ★
"They kept everybody totally engaged throughout. Would definitely recommend these guys again."
★ ★ ★ ★ ★
"This show was utterly brilliant. I cannot rate them highly enough"
★ ★ ★ ★ ★
"After booking these guys for our festival. All I can say is breathtaking. Complete professional guys and what a show!"
★ ★ ★ ★ ★
"These guys rock. I've never heard the unique mixes they did and the live instruments were amazing. Loved every minute!"
★ ★ ★ ★ ★
"Daft Funk Live are no tedious tribute - bringing a completely convincing take on the disco house masters!"
★ ★ ★ ★ ★
"Wow! Brilliant show and brilliant musicians! Could be the real thing!"
★ ★ ★ ★ ★
"They where my highlight, top sounds & visuals. A credit"
★ ★ ★ ★ ★
"This might be the coolest application of CHAUVET DJ gear yet! 'Daft Funk Live' really captures the spirit of their idols."
★ ★ ★ ★ ★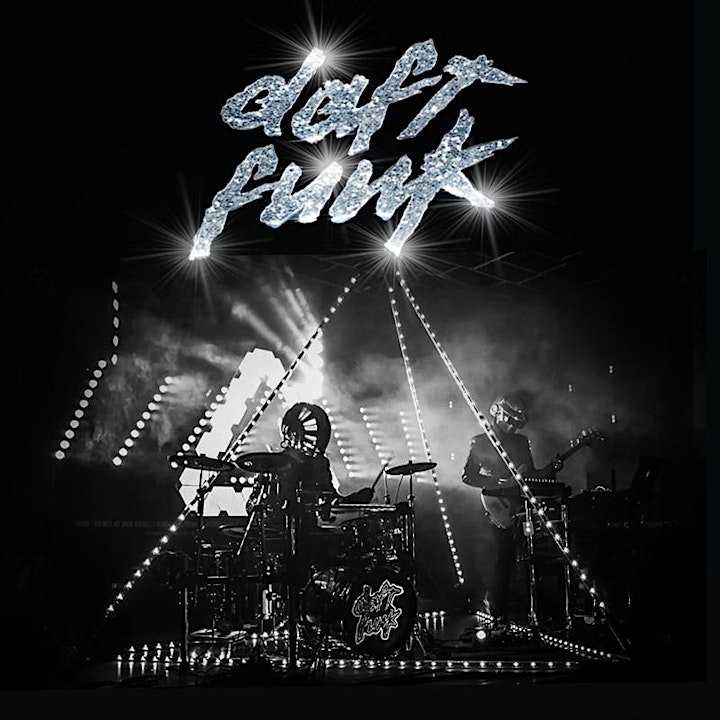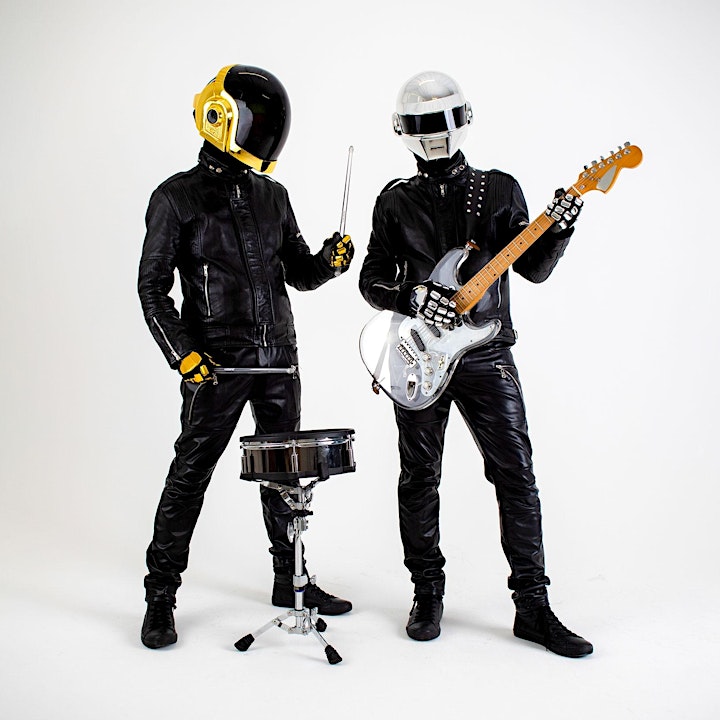 Organiser of Daft Funk Live - The Definitive DAFT PUNK Experience (Re-scheduled Date)