Event Information
Location
Connective Hub
14228 Midway Rd
#104
Dallas, TX 75244
Description
More info about this event is available at our website:
http://techmeetups.com/gaming2gamification/
September is TechMeetups Global Gaming2Gamification month – remember to use the hashtag #TMUG2G to get yourself heard!

Join us for presentations from pioneers in gaming and the most innovative technologists using software to analyze and change behavior through "gamification".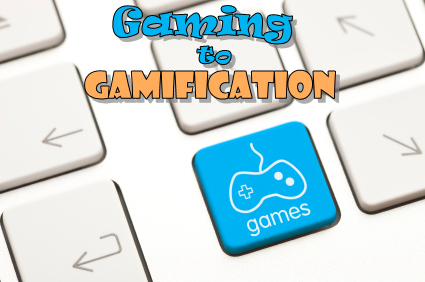 What you'll get by attending:
As someone who is interested in gamification (or potentially an expert in the field) you can come along to our afternoon Unconference, meet other entrepreneurs, developers and gaming platforms users to discuss your most pressing questions and challenges.
An Unconference?
We will be inviting a great line up of innovative startups to give us more insight into most industry-changing trends in gamification business practice, platforms and tools. Yet, the stars of the show will remain the attendees: You can also become a presenter or lead a discussion on the day: just show up (the earlier the better) and choose a 30 minute time slot where the floor is yours!
THE SPEAKERS:
Billy Rodgers, CRO, Red Critter - Billy is a serial entrepreneur with a passion for bringing ideas to life. As RedCritter's CRO, he leads the effort in areas of capital acquisition, team building, market strategy development and forming strategic alliances. He is a passionate leader, creative thinker and tireless evangelist for making work more fun! Billy was most recently the founder and CEO of Revbright, a game mechanics platform for social shopping. He has received the 2010 Rice IT Rising Venture Award and was nominated for Ernst & Young's Entrepreneur of The Year. Billy lives in Plano Texas with his wife Brandie and two children Reagan and Noah.
More speakers to come...
Hosted by: Dallas Silicon Prairie Meetup, Tech Meetups and Connective hub

If your are interested in speaking or presenting at future events, please contact us.
(214) 432-4878 or mike@connective3d.com
___________________________________________________________
TechMeetups.com's global audience is located across the USA, Europe and Asia where we have active and fast-growing networks.
Through our reach we'll be marketing the event to the entire TechMeetups' global community of over 4,500 members across all these cities. For more information about our reach and activities, please visit www.techmeetups.com
If you're interested in promoting your company throughout the month, here's more about what you can expect:
As a Sponsor of TechMeetups.com's Cloud Base month your brand will have local and/or global exposure. Our event attendees will be Dallas-based developers, designers, entrepreneurs and those interested in innovative technologies for the purpose of growing their business or project.
Platinum Sponsors of the month will also be able to deliver a presentation to an audience both at the event and viewers via livestream.
Email us for more details. mike@connective3d.com

Date and time
Location
Connective Hub
14228 Midway Rd
#104
Dallas, TX 75244