Description
Damascus Chef launches his hand-made, home-crafted winter menu on October the 21st, at his Friday evening pop-up at the Good Hope. Have a browse of the menu and start thinking about which main dish you like the sound of: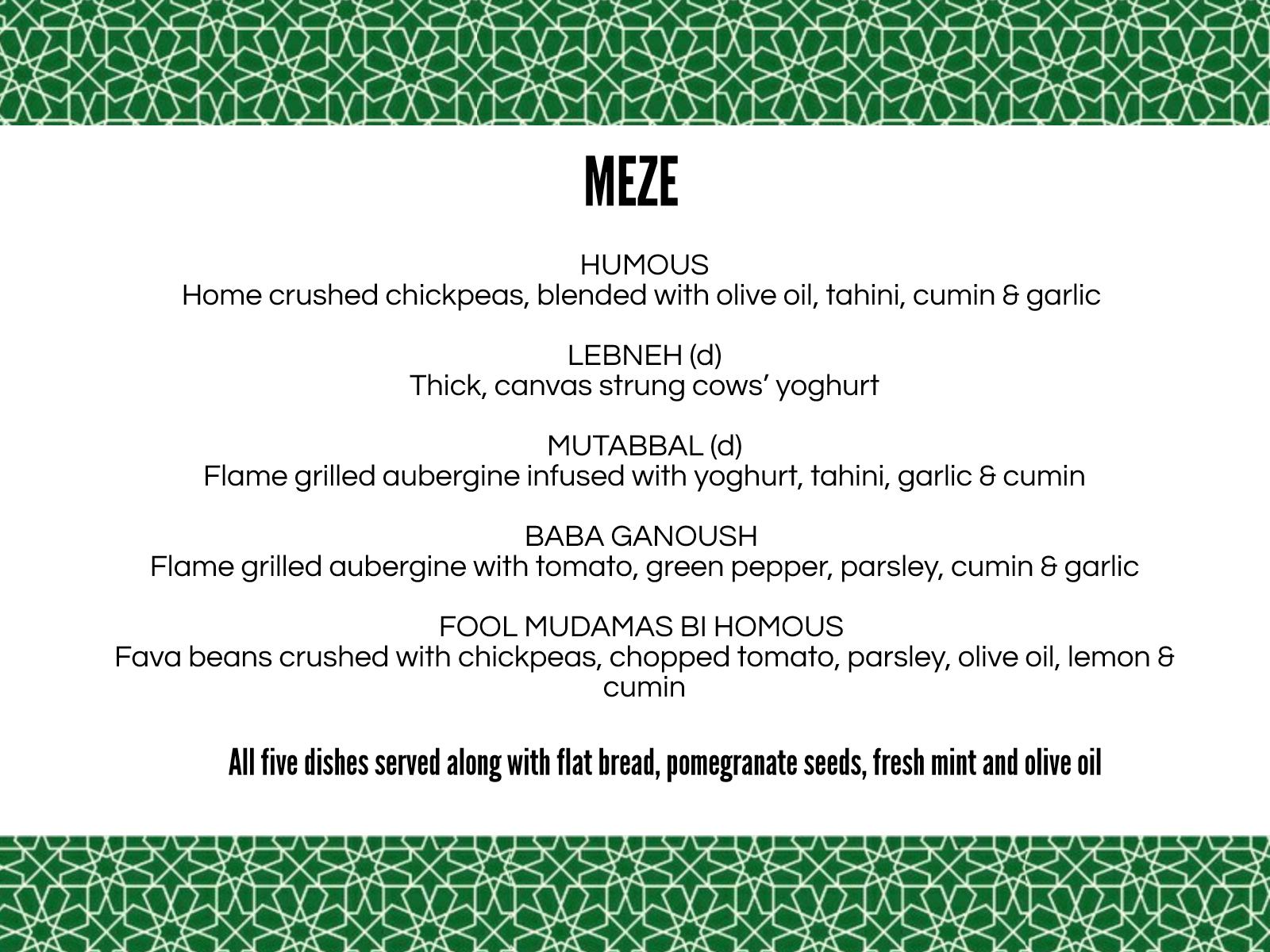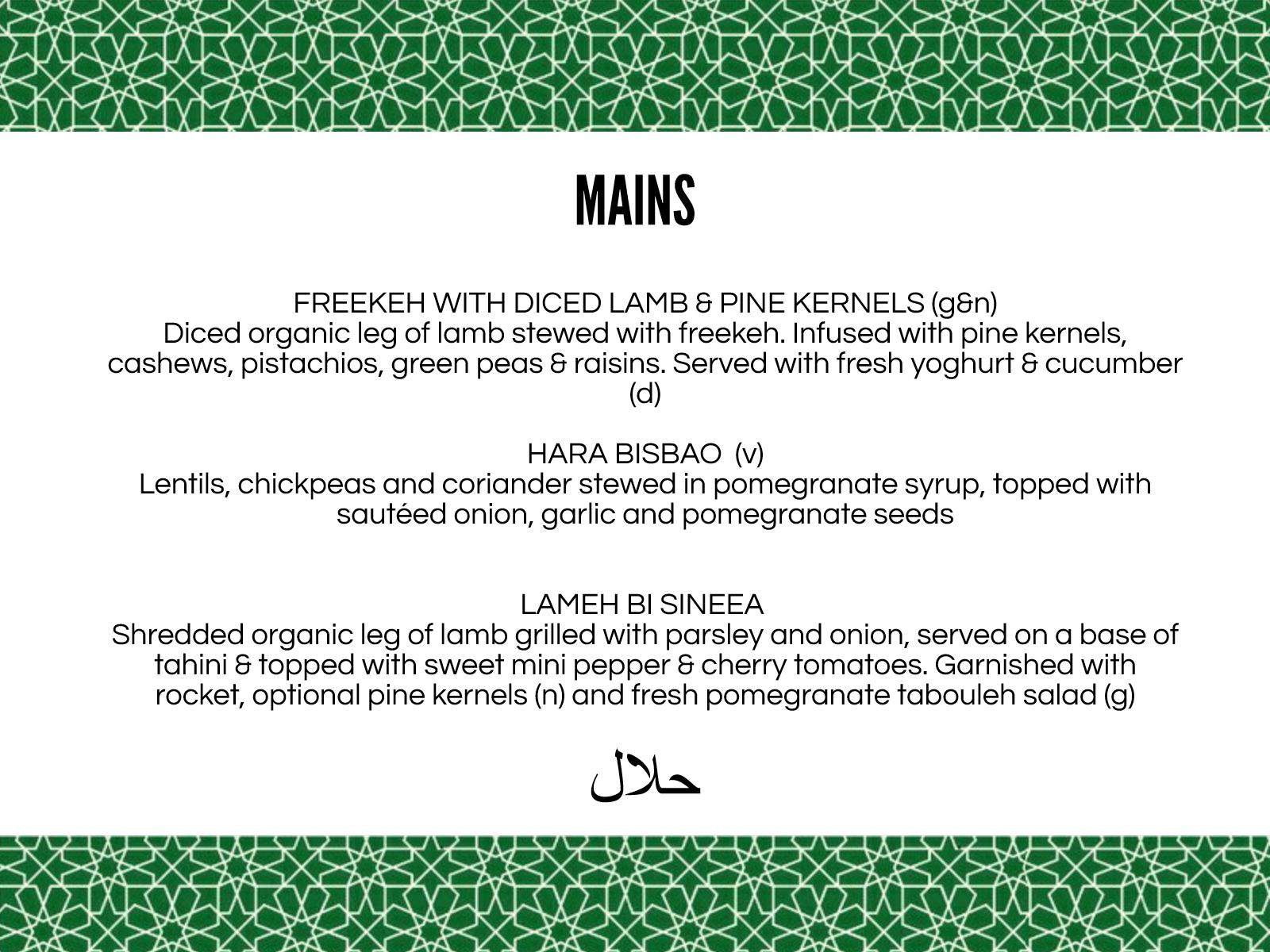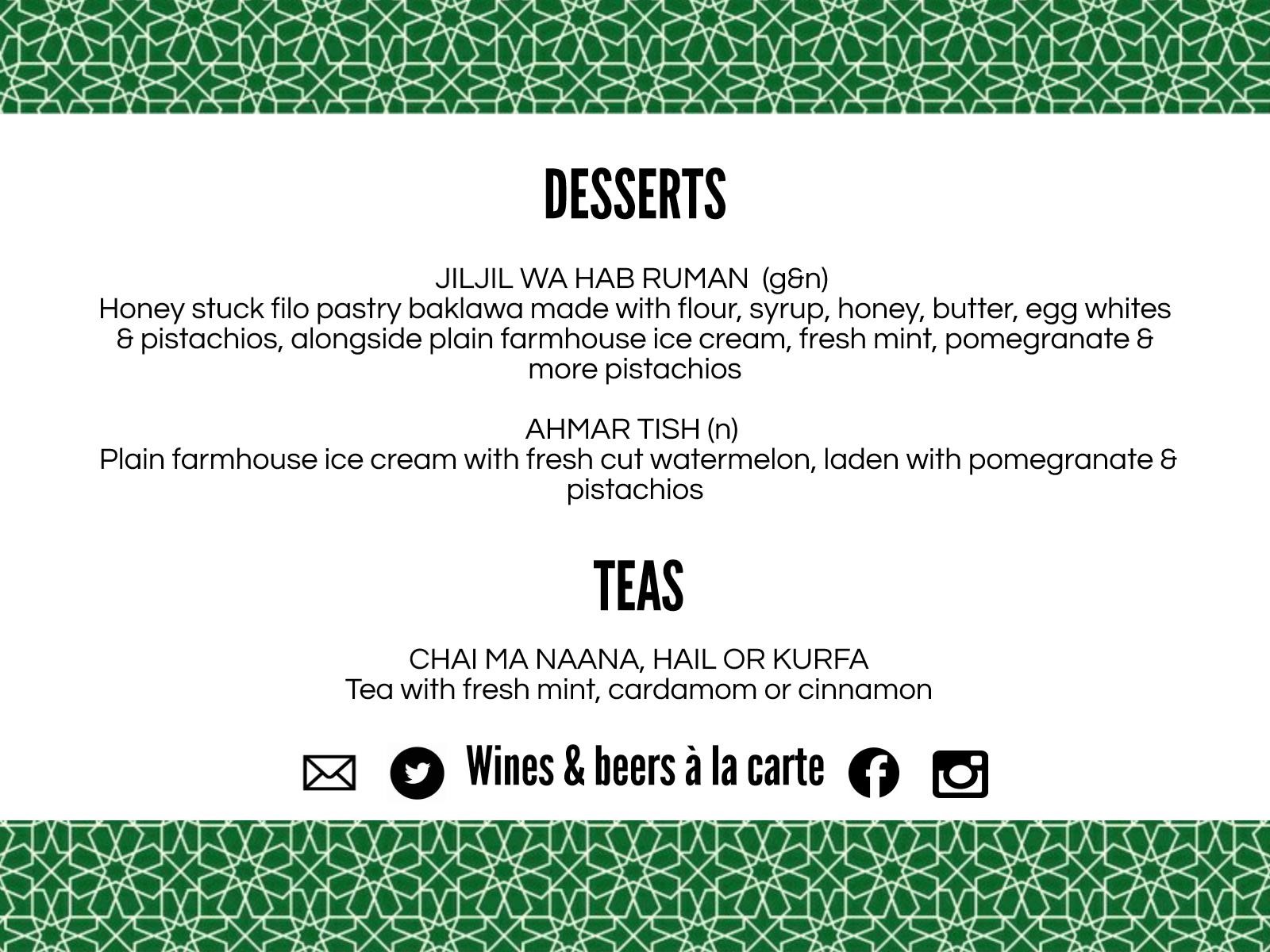 FAQs
What's the vibe like?
A great date spot - if you like a whimiscal, dreamy, off-the-wall feel. We don't just attract couples though - a mixed bag of foodies young and old flock in from across South London and beyond.
Can we select specific dishes?
Everyone eats our three course menu, which includes all five fresh meze dishes, one main dish, dessert and a selection of fresh teas. Choose your main dish when booking to make sure we have what you want. Pick your dessert on the night. If you end up changing your mind about your choice of main, we can normally accomodate.
Can we bring kids?
Kids are welcome - they eat the same menus as adults for half price (with smaller portions).
And drink?
We'll be selling an array of wines and beers on the night. Keep in touch with us on Twitter or Facebook, give us a call on 07884936910, or drop us an email for a drinks menu. The selection of fresh teas is part of the menu.
Do you do take away?
Yes we do! Booking is only for sit-down guests - so if you're up for takeaway, just turn up on the night. Please get in touch if you're a groups of more than six, or you want your order ready super quick, via social media, chef@damascuschef.com or on 07884936910.
Is it halal?
Yes, our lamb is both organic and halal! Hurray! Not very easy to find, we know.

What about allergies?
All our nut, dairy, seasame and wheat-based dishes are prepared separately. That said, please give us a call on 07884936910, or email us on chef@damascuschef.com to discuss severe allergies before booking.
All dishes, apart from the freekeh main and the "Jiljil ma Ruman" dessert are gluten free. That said, the meze are served with optional bread, and the Lameh bi Sineea comes with a tabouleh salad garnish. If you'd prefer your Lameh bi Sineea without the tabouleh or your meze served with gluten free crackers, just give us a shout. We always have gluten free crackers to hand.
Do I have to print my ticket?
No need, we'll have a list of bookings to hand on the night.
I want to come, but don't fancy booking just yet...
If you don't fancy booking now, you can always try your luck turning up on the night for a table.
When shall we turn up?
We normally have free tables at 9pm, but often sell out at 7pm - so don't worry about turning up a little late for your booking - but bear in mind that you may need to wait if you turn up early. Give us a call on 07884936910 with any queries. For general questions in the run up to the night call the chef on 07455172017 or drop us a line at chef@damascuschef.com.
Parking?
The Good Hope doesn't have a dedicated parking area- but parking is free in the local area after 7pm.
Trains?
The nearest stations are Hither Green or Ladywell (Southeastern Railways). Lewisham (DLR, Southeastern) is a brisk 15 minute walk away.
I just realised I can't make it on the night I booked for..
No problem, just shoot us an email and we can book you in for another time.