Join the Queen of Blues and the famous London Blues Band for a musical experience like no other!
About this event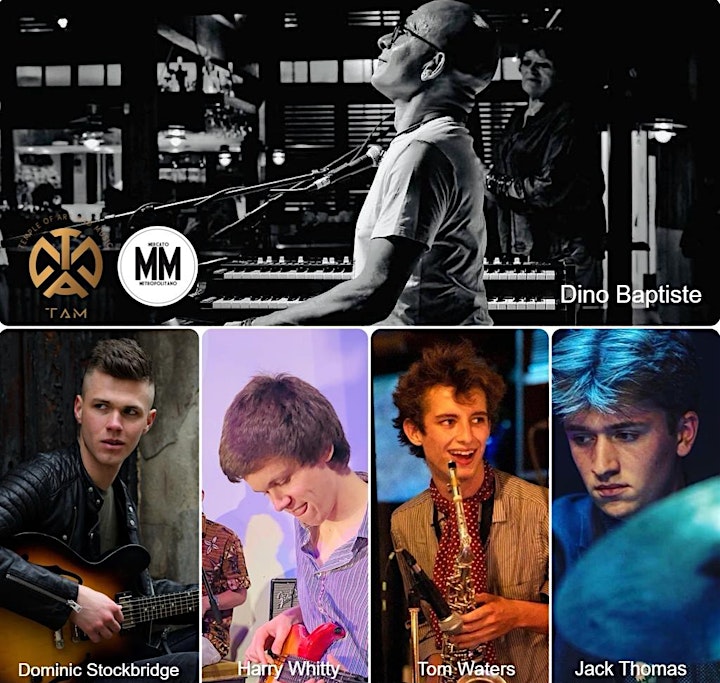 With a musical career spanning 55 glorious years, 72 albums and counting, and numerous tales to tell, there's no one quite like Dana Gillespie when it comes to blues music in the UK! Come on down to the Temple of Art and Music to get a taste of one of the county's most prolific, yet underappreciated songwriters. Having played with, and written for, some of the greatest musicians of the last century such as David Bowie, Jimmy Page, and Mick Jagger to name a few. Along with establishing the world-famous Mustique Blues Festival, Dana regularly played for the world-renowned spiritual guru Sai Baba reaching record audiences of over a million people.
Dana will be joined on stage by Dino Baptiste, one of the most exciting blues pianists around and a close friend of the TAM, Dom Stockbridge on guitar, Harry Whitty on bass, Tom Waters on sax, and Jack Thomas on drums. Along with flying the flag for British blues music, Dana is passionate about supporting the next generation of British blues musicians, keeping UK blues music alive! This is exemplified in the London Blues Band with Dom, Harry, Tom, and Jack all recent graduates of the top music schools in the country, and bursting onto the UK blues scene! This unique opportunity to enjoy an intimate evening with Dana and her fabulous band is not one to be missed!
Earlier this year, Dana has joined forces with the TAM, a new venture in ethical music management and Dana will perform with the TAM on a regular basis.
TAM also serves as the principal filming location of Globetrotting with Gillespie, which has been relaunched as a YouTube show, hosted by Dana and featuring special guests who are some of her favorite figures from the arts, including Marc Almond, Julian Clary, Pandit Dinesh, Big Joe Louis, and Dino Baptiste.
Your ticket allows you to skip the queue into the Mercato Metropolitano so you can be comfortably seated in the Theatre (TAM) and order any food & drinks from our Bar.
Here at the Temple of Art and Music, we are much much more than simply a place to watch brilliant live music, we have a wide and varied range of drinks and cocktails available at our bar including our famous piano drinks with taps built into old pianos!! Not only are we striving to be an excellent bar but we are proud to offer you an incredibly varied selection of top-quality, freshly produced food from a selection of over 20 different cuisines right here in the Mercato Metropolitano! From Vietnamese to Sri Lankan, pizzas to burgers or Greek Souvlaki to fresh Italian pasta you will be spoilt for choice! Why not come early/ stay late and indulge in a gourmet treat at the TAM??
For a full list of vendors visit: https://www.mercatometropolitano.com/mmarketplace/elephant-and-castle/
Only food and drinks from the TAM Bar are permitted, we partner with most vendors in the Mercato to bring you freshly made, wholesome nutritious food.
Your support at the TAM bar is greatly appreciated - proceeds go into supporting TAM operations, our musicians and artists, and keeping the arts and music alive at our venue.