Description
DANCEHALL GETAWAY 2017 - PORTUGAL "TEKOVA"

More info on https://dancehallgetaway2017.eventbrite.co.uk
A History Diss - The "BIGGEST" Dancehall Getaway event anywhere!!

Thursday 5th - Monday 9th October 2017 ★

Albufeira, Portugal
Events will take place on the main strip in the new town area of Albufeira, which is located in the Algarve, Portugal.

For tickets visit https://dancehall-getaway.eventcube.io and enter the promo code djshakit for a 10% discount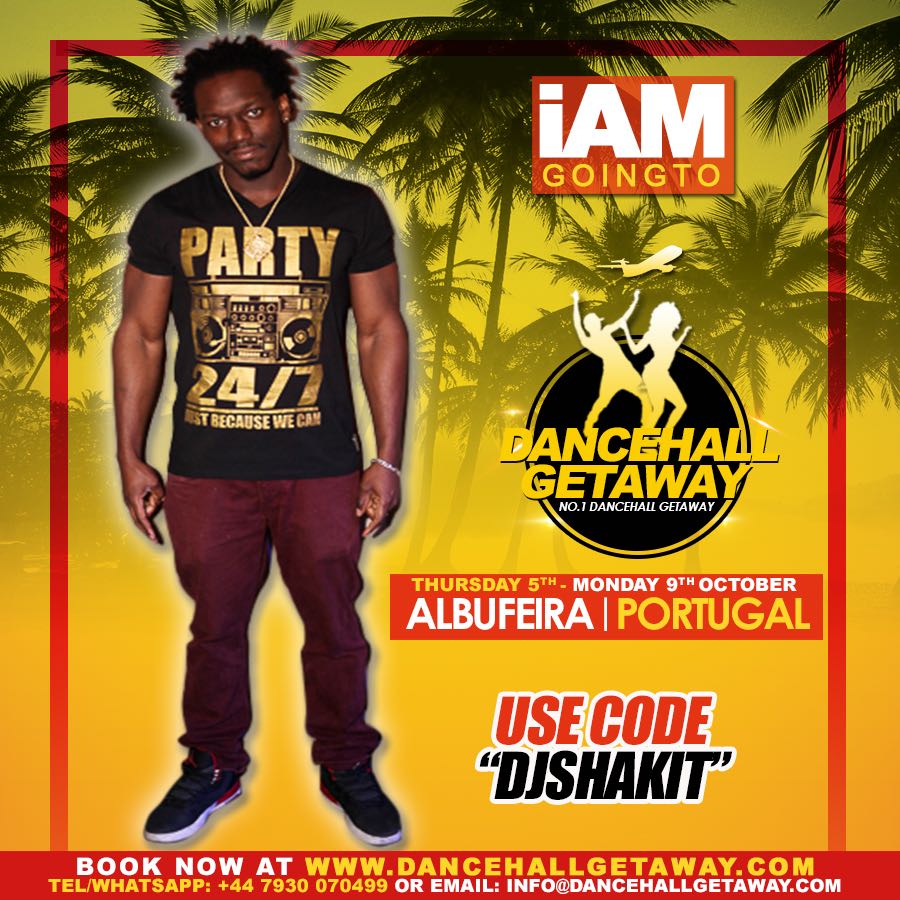 ▬▬▬▬▬▬▬▬▬▬▬▬▬▬▬▬▬▬▬▬▬▬▬▬▬▬▬▬▬

Portugal get ready!!! Featuring Some Of The Hottest DJs, Dancers & Dancehall Artist!!! Outta Jamaica, Europe, US & UK. ♫ ♫ ♫

* International Djs
* International Artist
* International Dancers
* Sun, Sand and the Strip!
* Pure All White Welcome Party
* Beach Party
* A.B.E - All Black Everything
* Dancehall Live
* Dancehall Breakfast (food inclusive)
* Bikini Party
90's Dancehall + Much More!

90% Crazy Dancehall Vybz & 10% Everything else….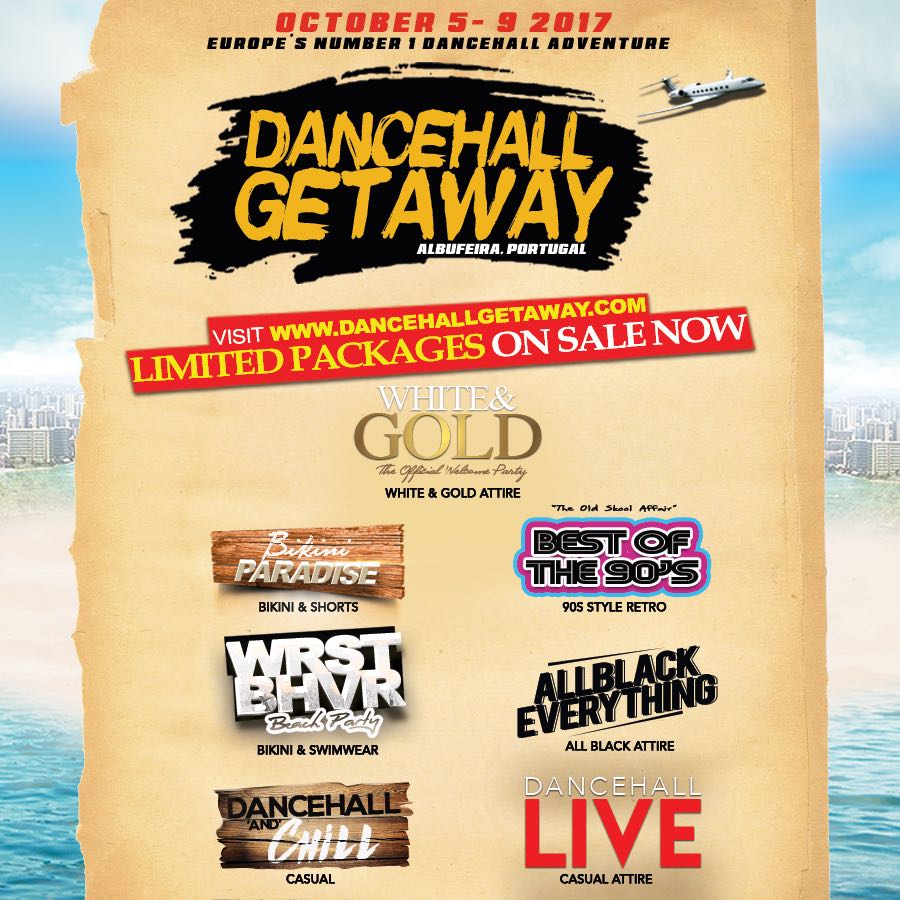 ▬▬▬▬▬▬▬▬▬▬▬▬▬▬▬▬▬▬▬▬▬▬▬▬▬▬▬▬▬

ENTERTAINMENT PASS ONLY: £279.99*
Entry to all events + goodies bag
(No flight or hotel accommodation included)


All final payments due August 31st 2017.


▬▬▬▬▬▬▬▬▬▬▬▬▬▬▬▬▬▬▬▬▬▬▬▬▬▬▬▬▬

Please book your flights to Faro Airport (FAO) you can also travel to Lisbon Airport (LIS) and take a coach or train to Albufeira. Faro Airport is 50KM away (approx. 30min drive) from Albufeira main town.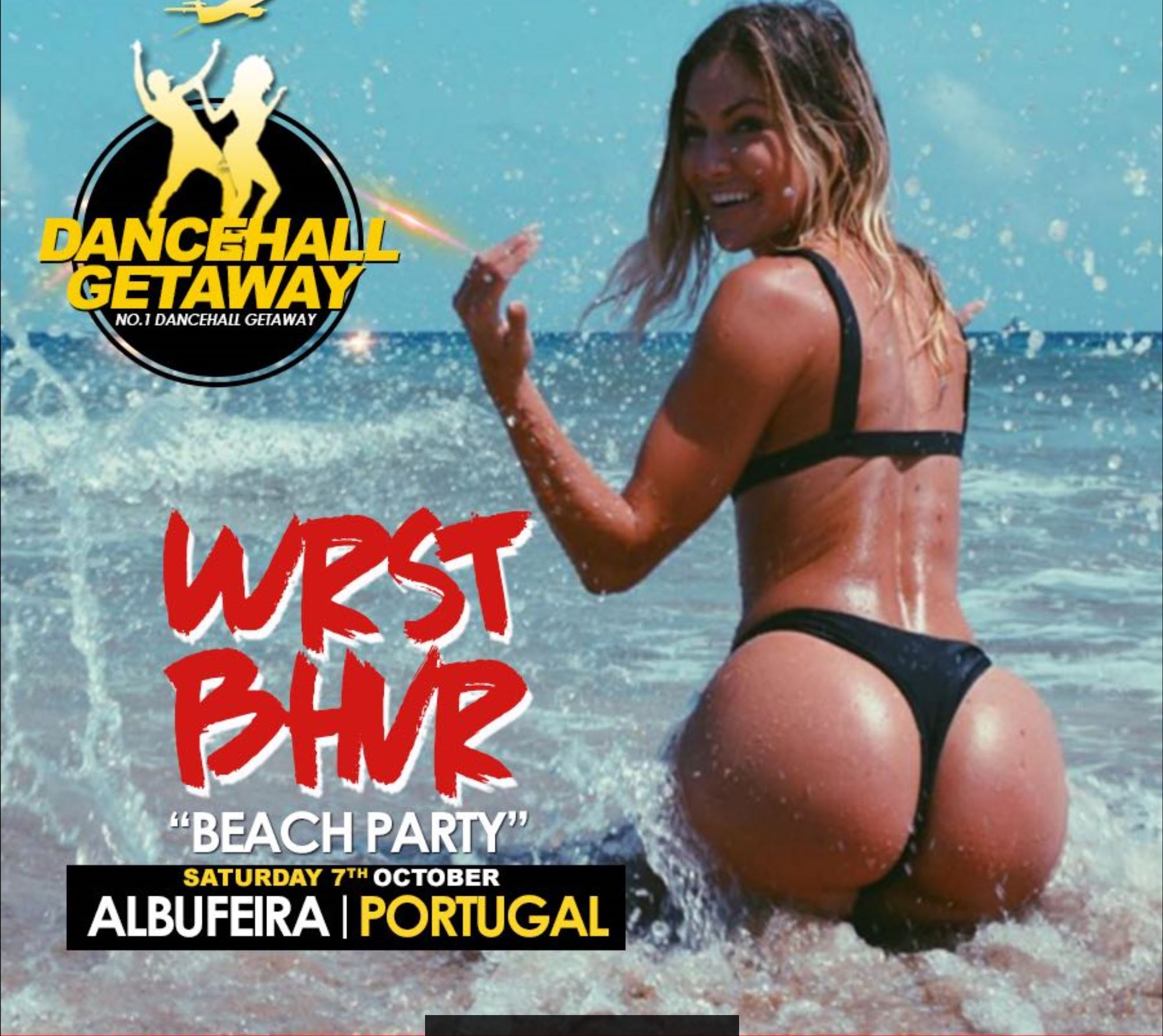 ▬▬▬▬▬▬▬▬▬▬▬▬▬▬▬▬▬▬▬▬▬▬▬▬▬▬▬▬▬

More Info, Birthday and Group bookings:
E: getmad.ent@hotmail.co.uk
W: www.getmadent.com
Whatsapp : 07903393944

DANCEHALL GETAWAY 2017 - PORTUGAL "TEKOVA" #ChargeUp
Date and Time
Location
Refund Policy