Description
Dancing in Darkness - a transformational healing retreat for women
Mill Retreat Centre, France http://www.millretreatcentre.com/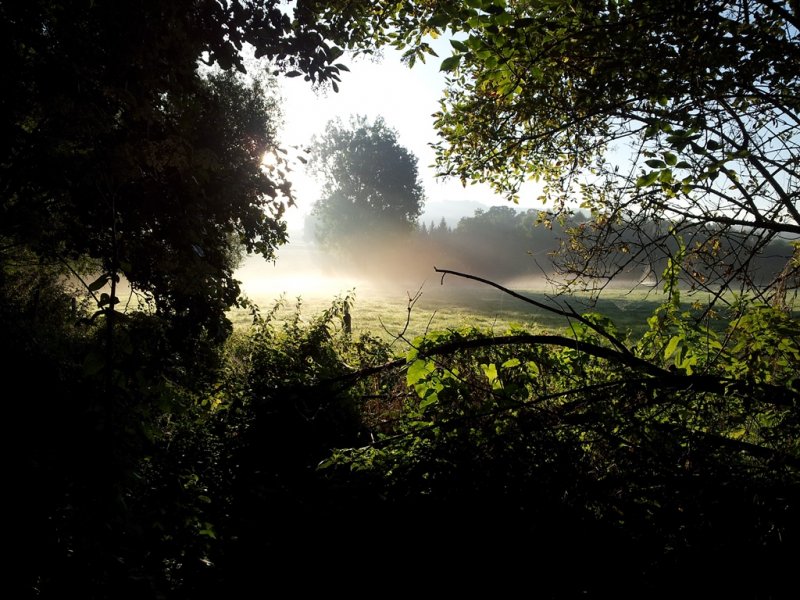 Do you ever feel that you are stuck, uncertain, doing rather than being - on the outside looking in?
Do you sometimes sense that you are not true to who you are, that your life and behaviour is not what you choose but just what happens?
Do you struggle to set healthy boundaries or speak your truth?
Do you sometimes experience a sense of lack, loneliness, disappointment - a longing for belonging?
Do you ever feel that you are doing it all wrong - that you are undeserving, unwanted or unloveable?
Does a part of you believe (or hope) that there has to be something better than this ... ?
There is!
Are you ready to feel and heal your past?
Are you ready to grieve what is lost and lacking?
Are you ready to improve your relationship with yourself, your body and with others?
Are you ready to light up your life and grow in your truth and authenticity?
Are you ready to be present today and presence your essence, in your body, here and now in this lifetime?

This residential, transformational retreat hosted by Supervising Hoffman Process Facilitator, Qoya and Yoga teacher, therapist and shaman, Janet Burgis, is the perfect opportunity to dive deep into whatever needs to heal in order for your light to truly shine. When we are accompanied and turn towards our pain in a safe community, we can feel and when we feel, we can heal. The only way out is through ... dancing into our darkness allows us to unbind ourselves from the past, from the blame and shame, the regret and resentments. As we move our breath, our bodies, our voices we energise and enliven and embody our new becoming.
There will be gentle yoga, mindfulness, meditation, dancing, shamanic ritual, ceremony, learning, fun - and so much more. At the end of seven days you will be more aware, more awake and so much brighter - and definitely more of the you you were born to be.
This is a retreat for every woman - all ages and abilities. No previous experience is required - just a desire to open, feel, heal, grow - and shine!
Register your interest below and book a complimentary conversation with Janet to check out if this workshop is for you. We look forward to welcoming you.
What's Included?
Workshop, Accommodation and Board 17.00 Sunday 27th October 2019 - lunchtime Saturday 2nd November 2019 (6 nights, 5 full and 2 half-days) including drinks, snacks and meals.
Full Price: £1245
Early Bird: £1150 - full payment received by 6th September 2019
Bring a Friend Discounted Price: £1200 - when you sign up with a friend
Discounted Price low-waged: £600 - on application and interview. 2 places available.
Subsidised Price unwaged: £350 - on application and interview. 2 places available.
Non refundable deposit: £550 payable on registration. If you are unable to attend you are welcome to transfer your deposit to another woman, either a friend or as a donation to an unwaged or low-waged applicant.
Travel to the Mill Retreat is not included, however, for those travelling from London Kings Cross to Calais on Eurostar (afternoon service) there will be a private minibus transfer (returning Saturday lunchtime and subject to minimum of 10 passengers) at a fee of £65 (tbc).

If you are interested in a carpool option please let us know at time of registration and if we can facilitate that, we will.

For all travel information http://www.millretreatcentre.com/frame.php?page=info_15

More information? Please message me. I look forward to hearing from you and dancing with you in France.

Yoga, Meditation, Mindfulness:
We will begin each day with mindful breath practice to stretch our bodies, relax and focus our minds.

Qoya:
This retreat offers the gift of Qoya, a movement practice developed for women by dancer, yoga teacher, shaman and author Rochelle Schieck. In dancing Qoya we remember that we are wise, wild and free and learn to trust our truth as it lives in our bodies. We allow our bodies to move in a way which makes sense to us. We release what we no longer serves us. We explore our sensuality and our fun and offer our yoga as prayer.
For more information on the "what is Qoya?" question visit http://www.qoya.love/about-qoya-classes/.

Shamanic Ritual & Ceremony:
During this week we will call in and be held in "sacred space" opening to a deeper connection with the elements and archetypes of the Q'ero Medicine Wheel. We will work with the earth, fire and water offering our gratitude in Despacho Ceremony and opening our hearts in Cacao Ceremony. We will journey to the underworld and recover more of ourselves.

Emotional Education:
For the intellect we will hold space to explore concepts relating to personal growth and development and consider roles and resentments, dynamics of relationship and boundaries, toxic shame and compulsive defences against the pain of the abyss.

Depth Process:
When women circle, magic happens. This week will be the crucible into which you may pour your fear, grief, disappointment, unresolved anger, timidity ... We will witness and hold space for each woman in her journey as she releases what needs to die in order for new life to be born and in order for her to embody more fully her essential self.

Community:
We will sing and we will talk, we will listen and we will play and we will support each other in silence.

For More Information and to get in touch please register below and visit facebook event page dancing in darkness https://www.facebook.com/events/2264410797120097/