Come and dance unto God for your healing!
About this event
"You have turned my mourning into joyful dancing. You have taken away my clothes of mourning and clothed me with joy"
Psalm 30:11
Calling all challenged children of God, the physically challenged, come!
If you are in need of healing, there is another way to obtain your healing; not just praying for it but through dancing.
Dancing to God for "Healing" is another way to obtain your healing.
Why suffer in silence when God can heal you through dancing. Dancing is a painless way of obtaining your healing. But also have you ever thought that you could be entertaining God with your dancing?
Come and experience God's power of healing through dancing in the Spirit. The programme will include:
Introduction of the programme
Dancing programme with music
Testimony
"Sometimes I feel pain in my knees but through the dancing my pain has gone" - Pastor Esther Tasher
For more information please contact: +44(0) 7508 091346 / +44(0)7984616693 or email dancingtogodforhealing@gmail.com or visit www.dancingtogodforhealing.com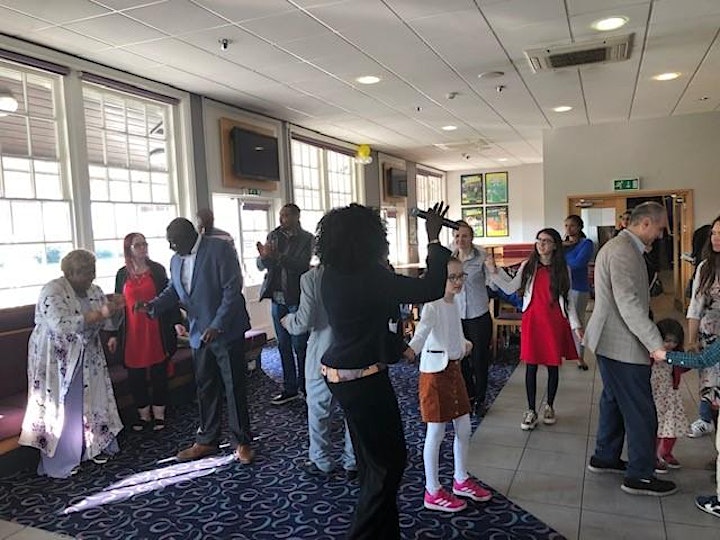 Organiser of Dancing unto God for Healing
God gave Mother Victoria Ocheja the vision for "Dancing to God for Healing". This is what she says:
"This truthfully wasn't anything like one could say is new concept in worshiping God. 
New though it may be - but I can comfortably certify that this is a direct Revelation of God.
When it was ministered to my spirit, it definitely wasn't too difficult to perceive its tenet or picture in my mind. But best of all or the most pleasing and reassuring part was when I received confirmation.
It is unmistakably of God. DANCING TO GOD FOR "HEALING" is from God (In the Name Of Jesus)  Not one Iota of doubt. GOD Wants it - . - and we shout AMEN !  
My next task was to go into Research plus Loads & Loads of PRAYERS and fasting alike in seeking ' Directions ' of the HOLY SPIRIT. -   Praising The Lord.
Mother Victoria Ocheja