Dangers & Strangers Keeping Kids Safe On Social Media & Away From CSE
Description
We are delighted to invite you to join us for this event - Social Media Online Safety and Child Sexual Exploitation session for Parents and Carers.
The event's topic is Dangers and Strangers - How to keep kids' safe on Social Media and away from Child Sexual Exploitation (CSE). We will share good ideas and help you understand how CSE takes place. The workshop is a crucial awareness session for adults responsible for children and young people especially as statistics show 1 in 4 of sexual abuse cases take place via Social Media.
In this interactive workshop we will look at;
How children and young people use Social Media

What are the risks

Who is vulnerable and why

What is "grooming"

What is CSE and signs of CSE

Top Ten Tips for Safety Online

Reporting - how and where

Contacts and help
This thought-provoking session will give you chance to find out more about advantages and dangers of Social Media and the way children and young people communicate and use the Internet.
Takeaways:
Clear ideas & tools to help you interact with your child or young person & build a healthy approach to Social Media and Safety

A deeper knowledge of Child Sexual Exploitation & how to notice signs and when to act

Contacts and links for advice and support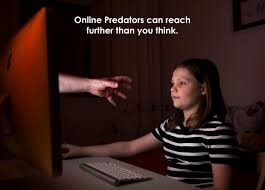 Parking will be available at UCLan Media Factory
Details to Follow
If you would like to contact us please email: karen@cse-awareness.co.uk