DANIEL PIORO (violin) & CLARE O'CONNELL (cello) perform a lunchtime concert at The Assembly House in Norwich.
About this event
Daniel Pioro (Violin) & Clare O'Connell (Cello)
Programme - to be announced
Daniel Pioro is a soloist, collaborative artist, and advocate for new and experimental music.
Based in London and Edinburgh, he has performed as soloist with the London Philharmonic Orchestra, the BBC Philharmonic, the London Contemporary Orchestra, and the BBC National Orchestra of Wales.
Pioro actively promotes new music and is interested in finding new ways of listening to and creating sound, as well as developing strong collaborations with composers, musicians, artists, and writers. In 2015 Edmund Finnis wrote Elsewhere for him, which he premiered at the South Bank Centre's first DEEP∞MINIMALISM Festival; following a long period of close collaboration Jonny Greenwood wrote Horror Vacui, a solo violin concerto for Pioro and 68 strings, performed for the first time at the BBC Proms in 2019; while his repertoire also includes Thomas Adès' cosmic violin concerto, Concentric Paths. He also works closely with the Icelandic composer and producer, Valgeir Sigurðsson, and this partnership has taken his deep listening still further, whether working in the studio or performing live with electronics.
Pioro works closely with the acclaimed author Michael Morpurgo, a collaboration that has created The Storyteller's Ensemble, a group of musicians devoted to the written and spoken word, as well as working on cross-genre collaborations with artists such as Canadian audiovisual artists, Janet Cardiff and George Bures Miller.
In March 2019 his debut album, Dust, of music for solo violin and electronics was released on the Bedroom Community label, and in September 2019 his recording of Bach's Partita No. 2 was released on Octatonic Records.
Clare O'Connell
A passionate performer, arranger and curator, Clare O'Connell has over 20 years experience as a cellist specialising in contemporary chamber music. She is a member of visionary ensemble Lontano, the 12-piece cross genre ensemble of multi instrumentalists Propellor and the Storytellers Ensemble; she has a duo partnership with internationally acclaimed harpist Eleanor Turner; and is a regular collaborator with many other chamber music & chamber opera projects.
She founded and curates Behind The Mirror: her own series of intimate chamber music concerts in Berkhamsted, for which she has commissioned many new works from composers such as Alex Mills, Leonardo Margutti, Luke Bedford, David Bruce, Freya Waley Cohen and Rubens Askenar, experimenting with varying instrumental line-ups, making her own arrangements of a vast array of music for unusual groups of instruments, and interweaving music poetry and storytelling to add another dimension to the concert experience.
Her arrangements explore the parallels between composers both ancient and modern, allowing the music to speak on its own terms unfettered by historical context. The often seemingly disparate groups of instruments used always afford a uniquely rich sonic experience. They have been performed in Westminster Abbey, the Wigmore Hall and on BBC radio 3.
Recent highlights include a performance in the Wigmore Hall of her own arrangement of The Lark Ascending with Daniel Pioro, a solo performance in 'An Elephant in the Garden' at Shakespeare's Globe's storytelling Festival & playing the solo cello part in Sam Bordoli's miniature music theatre piece for tenor and cello 'Belongings' as part of the Invisible Opera House inquiry programme. She is cellist and mentor for new chamber opera "Persephone's Dream" for soprano & solo cello with Fat Lady Opera; and she is developing ideas for a new album with Eleanor Turner.
She is a graduate of Wadham College, Oxford where she studied Ancient & Modern History followed by postgraduate study at the Royal College of Music & the Hochshule für Künste in Bremen, Germany with internationally acclaimed cellist and teacher Alexander Baillie. She plays on a cello by Stefan Krattenmacher.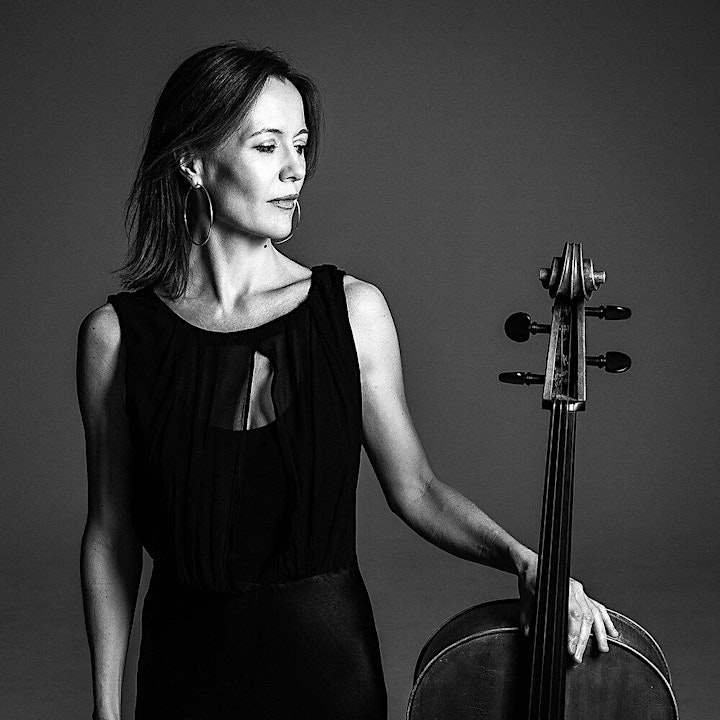 Organiser of DANIEL PIORO (violin) & CLARE O'CONNELL (cello)