Daniel Porot on Finding Work that Fits

Thursday, 21 March 2019 from 12:30 to 13:45 (GMT)
Event Details
Many people yearn for fulfilling work. However, whether you are advanced in your career or just starting, finding work that fits is difficult. You need to understand yourself and the options available to you.  Then you need to secure the job you have targeted.
But the payoffs to career fit are immense: enthusiasm and output increase, your work becomes more enjoyable and you position yourself as unique in the job market.
In this webinar, Daniel Porot, one of Europe's leading experts in career design, will unpick the process of attaining career fit by understanding your ultimate skills, determining your preferred fields and working environment and by validating your choice through networking.
The central concept in career fit, and the key which unlocks your path to a fulfilling career is an understanding of your "ultimate skills". These are skills which link together your talents and interests and work style to produce a mix which is unique to you.
Most people are not clear about their ultimate skills and as a result often get stuck when thinking about their career. In the webinar Daniel will explain six ways to discover ultimate skills (hint: a reliable indicator is that you tend to "lose yourself" in your work when you apply them) and a way of ordering your preferences for your ideal working environment.
In this webinar Daniel will show now to uncover:
Your ultimate skills (those for which you have both expertise and enthusiasm)
Who you work best with – your preferred people environment
Ideal working conditions - and how to discover them in your prior work history
Most attractive fields of interest – and where to look for them.
A networking strategy to validate your choices (PIE method)
About Daniel Porot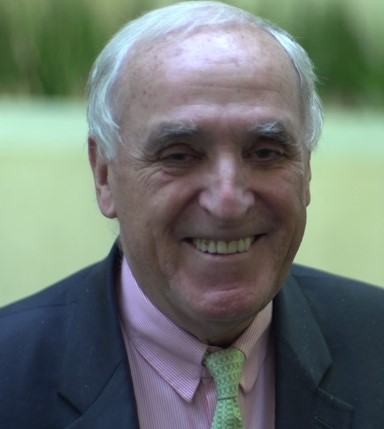 Daniel Porot lectures on career design and job hunting at INSEAD, Columbia, IMD, Kellogg, London Business School, Stanford and Wharton. Daniel co-taught Richard N. Bolles' (author of What Color Is Your Parachute?) two-week summer workshop for 20 years. He has trained more than 115,000 people in 60 countries and has enabled over 2 million people to be trained using his methods. He is the author of 22 books (including four US and European bestsellers). More information (and free careers materials) at www.Porot.com.
Privacy Policy
We take your privacy seriously and are happy to answer questions about how we use any data you provide us with. If you would like to know more, please read our privacy policy.
All participants receive
Everyone who registers for this event will receive:
Access to the webinar and the chance to ask questions live
Video recording for download after the event
Access to bonus materials resource pack
Save This Event
Organiser
Sensible Media publishes online career guidance for business schools around the world.  You can find out more here.