Exclusive art show exhibiting contemporary artist, Daniela Raytchev's work at S&P's South Kensington gallery.
About this event
Join S&P Gallery for their day party exhibition on 22nd May, celebrating the works of internationally acclaimed contemporary artist, Daniela Raytchev, taking a retrospective look at her art career.
With 10% of proceeds from all artworks purchased to be donated to Safeline- a charity providing tailored support for anyone affected by or at risk of sexual abuse and rape– you can raise your glass knowing that you are helping to spread awareness of the charity, whilst also enjoying some of London's newest and most exciting contemporary work.
"Come for the cocktails... stay for the art"
Daniela Raytchev is a Slovakian / Bulgarian contemporary artist currently residing in London, United Kingdom. Raytchev's personal experience and observation of the human psyche have been a continuous source of inspiration for her work, and she is a devoted observer of the human condition.
Her paintings and sculpture are bold, at times ironic and feminine yet feminist. Autobiographical at the core, her process includes interviewing participants for her projects.
Depicting emotions that arise during or after a conflict, Daniela Raytchev creates interpretations of what she witnesses. She aims to artistically capture the psychological and physiological effects of conflict within visual terms so that those who view her pieces cannot only relate but so too reflect upon the emotions they experience when witnessing her works.
Her artistic philosophy is to "address social stigma through art, focused on mental health awareness, gender and sexual equality, to advocate acceptance and empowerment for marginalised and/or disadvantaged groups. She truly celebrates human strength and the individual potential to face adversities."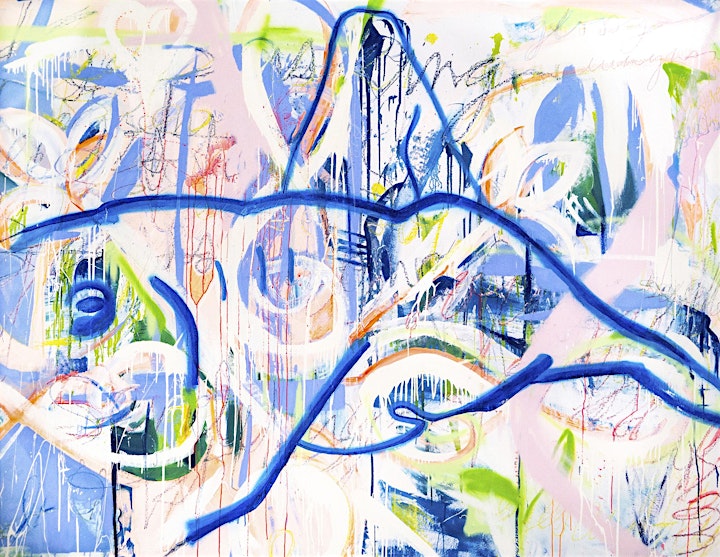 Raytchev's technical capabilities extend beyond paint on canvas. Such techniques include charcoal, ink, acrylic, digital collage, and material construction. Often, the artist incorporates her own body, with gestural mark-making that emphasises the movement seen throughout her dynamic portfolio. Recently, her work has become more sculptural, perhaps coinciding with the use of her physicality to paint. Raytchev's signature use of bright colours ensures that the works are playful and approachable, therefore encouraging conversation around their often-controversial or hard to talk about subjects.
Raytchev spent a year in South Africa after graduating, where she began painting again, feeling that she gained "conceptual freedom to address the social stigmas" of which she felt passionate.
The artist explains that with this, she carved out her creative career to contribute to wider society and the charities that she is partnered with, including Safeline, for who she has been an ambassador since August 2020. The Safeline charity provides specialist, tailored support for anyone affected by or at risk of sexual abuse and rape, empowering them to make choices about the lives they want and help prevent abuse.
Daniela Raytchev states that her practice is varied by choice so as not to limit herself from communicating or capturing what she intends in her projects. She offers an honest, open-minded commentary and observation around the themes of addiction, eating disorders, sexual violence, and trauma, focusing on the healing and recovery part, to share the positive message that change is possible.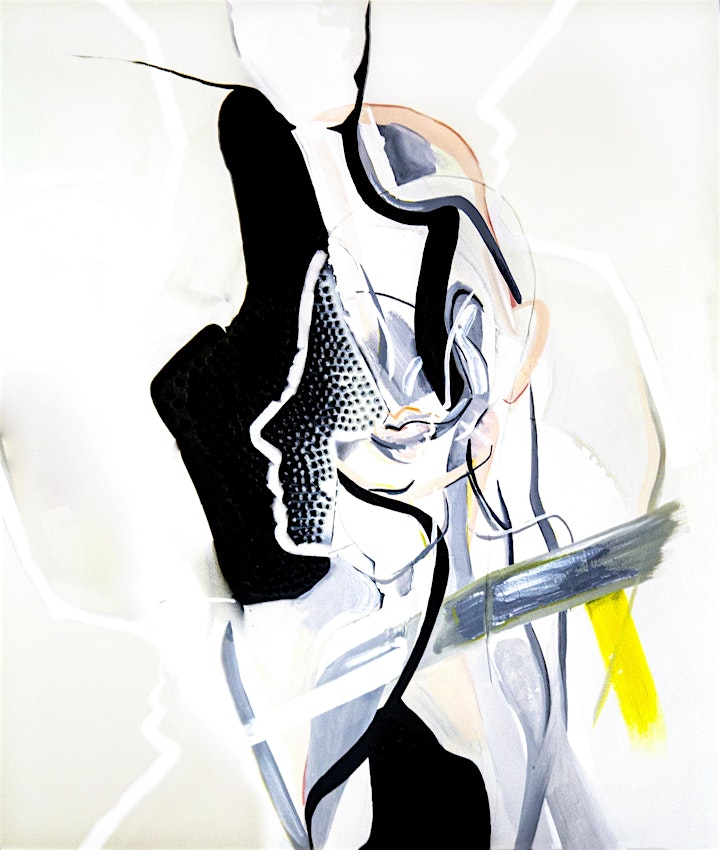 By creating projects around these themes, sharing her own story and supporting various charitable causes and being an ambassador for Safeline charity, Raytchev feels she can contribute and inspire others when finding their journeys. It is something the artist feels personally connected to. The work depicts personal narratives, including being sexually assaulted, as well as the experiences of those who participate in her artistic projects. Raytchev mentions not speaking about these particular experiences publicly until a couple of years, having dealt with her recovery and healing, she now strives to drive her passion to empower others by creating work that will explore the subject. She started working on this most recent body of work during her New York artist residency in 2019. She is excited to support Safeline and hopes that by using her voice and collaborating with the charity, more people who need support will hear about their services.
Raytchev's work has been recognised internationally, not only in the press across Europe and America, but so too in various group shows and science conferences in the UK, USA, and Russia. She continues to exhibit in some of the world's most prestigious institutions whilst continuing a plethora of personal projects including capsule collections of upcycled sustainable designs and moving image works. For Daniela Raytchev, art can facilitate the conversations about our past experiences, that will allow us "freedom for the present and the future". In a time of such strenuous social conditions, Raytchev shines a light on us all to show us how strong each of us are.
Join us as we celebrate Daniela's work in connection with Safeline this May 22nd.