Description
A three hour workshop on the ancient art of Daoist Sword.
The "Jian" is a traditional Chinese straight sword. This workshop will help train you to extend your intention, your Qi and your physical movement to the tip of the weapon.
The sword becomes an extension of the practitioner's body. The movements are dynamic, beautiful and adaptable to all abilities and fitness levels.
You will learn:
how to hold and wield the Jian correctly
the way that the Jian moves and flows
partner work - uprooting and harmonising
self-defence -

defending, evading and strikes
The sword has a lovely feel to it, and helps anyone to perform their Tai Chi better.
Swords will be provided. Maximum 20 places on this workshop, so you have room to extend your sword correctly.
Lishi is a form of Daoist practice from Shangdong Province in China. It traces it's history back at least three thousand years. Lishi comprises Tai Chi, Qigong, Meditation, Daoist Yoga, Daoist Healing Arts, Daoist Kung Fu and "Aikido", Daoist Weapons.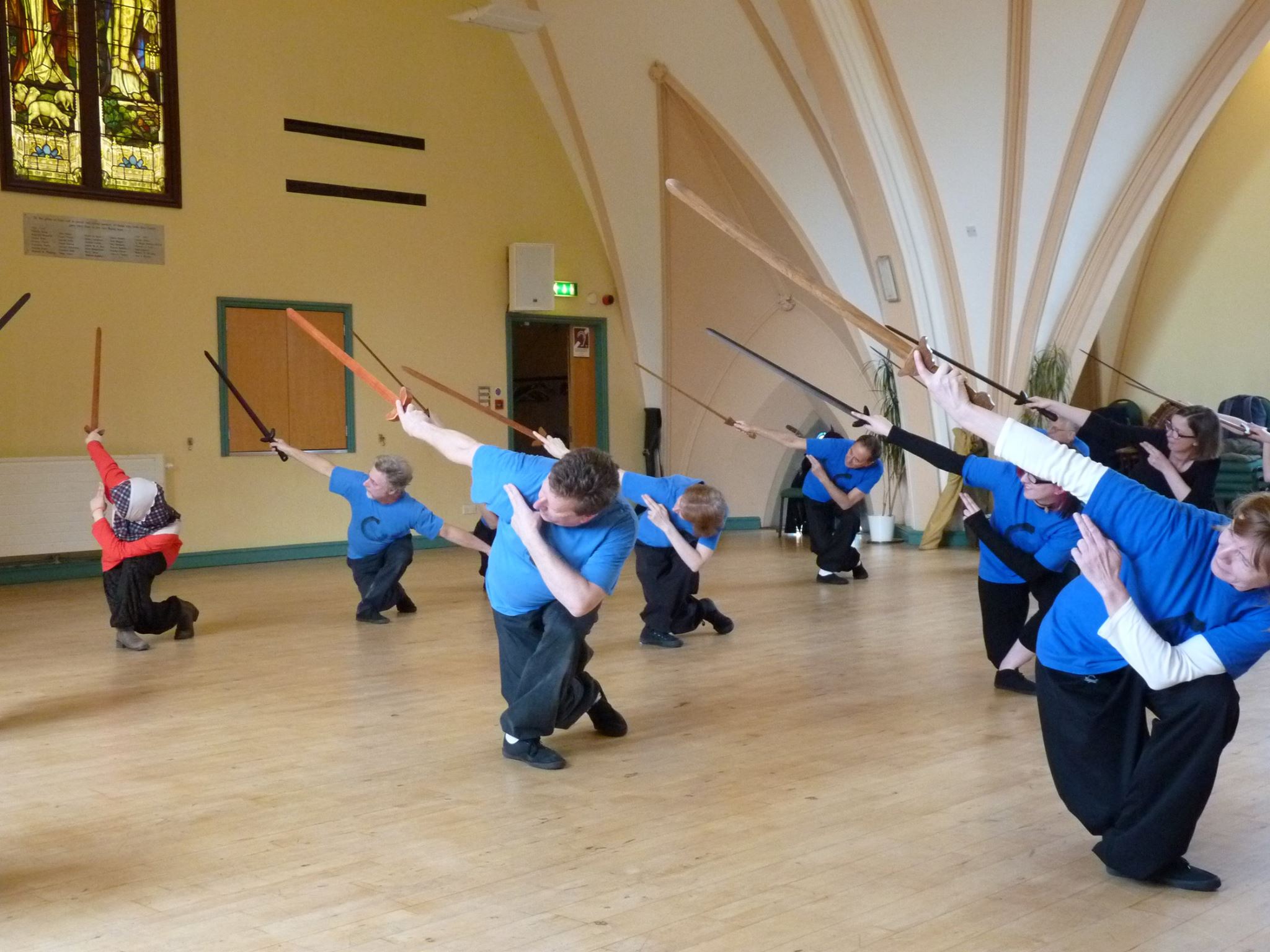 In Daoism, swords are often wielded as symbolic weapons to subdue evil forces. Traditionally swords were given to traveling Daoists to symbolize cutting away their attachments to the material world.
In Daoist qigong practice, when energy is gathered and moved throughout the body, it is described as a sword opening the body's energy pathways.
In Daoist practice, the sword is not seen as a tool for killing enemies. It is a symbol of justice and righteousness, and represents the discipline used for conquering ignorance, reckless passion, and aggression.
Where can I contact the organiser with any questions?
Contact Clive: clive@lishi.org, or 07761 882289
What is the refund policy?
Tickets refundable until Saturday 10th December.