Dare Conference party featuring talks, networking, food and cocktails

Tuesday, 24 September 2013 from 18:00 to 23:00 (BST)
Event Details
The Dare Conference is about people skills for digital workers. If you can't make it, take part in the official #dareconf party instead. Come straight from work for a complete evening of talks, facilitated activities in small groups, networking, learning, and new perspectives. Your ticket includes delicious food and a cocktail (or other drink.) Why not bring a colleague and participate in the first conference of its kind?
Our venue is the Book Club in Shoreditch. Meet #dareconf speakers, connect with like-minded people, learn new skills, and get a new perspective on your work. 
Talks from Karen McGrane, Lee Bryant, Meri Williams, Kevin Hoffman, Johanna Kollmann, Elizabeth McGuane, Keri Maijala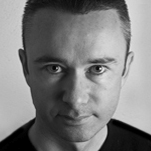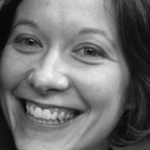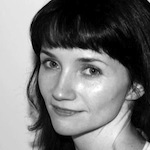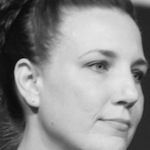 Downstairs you can watch exclusive intimate talks from digital leaders like Karen McGrane (author of Content Strategy for Mobile), Lee Bryant (founder of London social business firm Headshift), Meri Williams (formerly P&G/Government Digital Service), Kevin Hoffman (formerly of Happy Cog Studios), Johanna Kollmann (Sidekick Studios), Elizabeth McGuane (formerly of iQ Content, LBi), Keri Maijala (formerly eBay) 
Johanna Kollmann: Hell is other people - how to survive the collaborative work day
Johanna has been working in User Experience since 2004. After gaining experience in both in-house and agency-side roles, she is now a product lead at Sidekick Studios, applying design thinking, agile and lean startup to problems that matter. Passionate about building better things through collaboration, Johanna co-founded Design Jam, helps organize several meetups, and enjoys hackdays. She's presented at conferences including the IA Summit, Euro IA, Agile, Frontiers of Interaction, Reasons To Be Creative, WebVisions and several barcamps, trying to get better every time. She likes dancing at gigs, hiking up hills, ice cream and manta rays.
Meri Williams: The best career advice I ever got — a story about coaching
Meri is a geek, a manager, and a manager of geeks. Previously she led the Delivery Team at the Government Digital Service and worked in Procter & Gamble's Global Business Services organisation for 10 years, starting out as a Developer, moving on to Product Management, and finally Programme & Engineering/Operations Management. She's led teams ranging in size from 30 to 300, mostly with folks spread across the world. A published author and previous winner of the BCS Young IT Professional of the Year in the UK IT Industry Awards, she sponsors scholarships to help more girls start STEM careers in her hometown of Stellenbosch, South Africa. In her spare time she enjoys baking, gaming, surfing and her obsession with hot smoking Texas-style BBQ.
Elizabeth McGuane: How not to freak out
Elizabeth is director of content strategy at FleishmanHillard Europe. She's spoken about content, IA and collaborative work at events like CS Forum Paris, London and Cape Town, Confab Minneapolis, UX Lisbon, and Generate London. She's active in the London content strategy community and blogs about language, content and UX at mappedblog.com.
Find The Others with Justin McMurray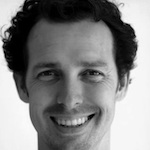 Take part in a small group session with Justin McMurray, co-founder of Somewhere, a platform for people to share what they do and how they work.
Turning points in life don't tend to happen the moment you acquire a specific skill or master a certain technique or even watch a #fail video on Youtube. When you trace things back, the big shifts happen when you meet certain people. People who inspire you, provoke you or somehow cross your trajectory and change it forever. Join this intimate discussion to share your stories about 'finding the others' and learn how to ensure that you meet more of them.
Tasty food, premium cocktails, ping pong, awesome people…
…don't miss it. Get your ticket now!
Do you have questions about Dare Conference party featuring talks, networking, food and cocktails?
Contact Together London
When & Where

The Book Club

EC2A 4RH London
United Kingdom


Tuesday, 24 September 2013 from 18:00 to 23:00 (BST)
Add to my calendar
Organiser
At our events people learn to create safe spaces using techniques from facilitation, conflict resolution, and improvisational theatre.