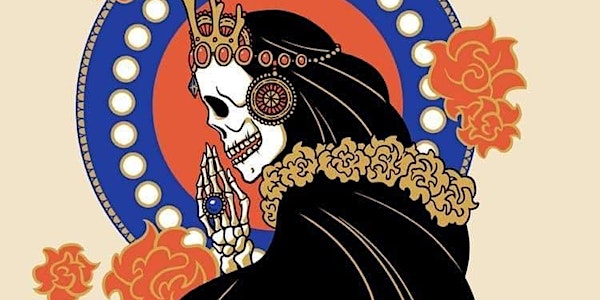 Dark Mother of Mexico: An Introduction to La Santa Muerte - Tomás Prower
Refund policy
Refunds up to 1 day before event
A guided exploration and explanation into Mexico's growing devotion to La Santa Muerte
About this event
A guided exploration and explanation into Mexico's growing devotion to La Santa Muerte. As the unofficial patron saint of outcasts, criminals, self-empowered women, and the queer community, this death deity's reputation has often been slandered and sensationalized in the media, but come join Latinx author and Santa Muerte devotee Tomás Prower to go beyond the "outsider" stereotypes and assumptions and explore why Mexico's most maligned find refuge in Death.
An in-depth explanation into the appeal of this feminine grim reaper for her cult of devotion to become the fastest growing spiritual movement of modern Mexico, spreading internationally to the U.S., Europe, Asia, and the rest of Latin America. How do millions find comfort and solace in such a stark figure of death and such an obvious reminder of our own mortality? Come explore in the darkness and see how such fears are setting people free.
Bio
Tomás Prower is a graduate of the University of California: Santa Barbara with degrees in Global Socioeconomics and Latin American Studies. With fluency in English, French, and Spanish, he has worked for the French Government as a cultural liaison throughout South America with extended assignments in Buenos Aires, Santiago de Chile, and the Amazon jungle. Since then, he has been the External Relations Director for the American Red Cross of Nevada, LGBT+ Programs Director for entertainment productions in Los Angeles, and a licensed mortuary professional in California and Nevada. Currently, Tomás resides in Palm Springs, California, as the Director of Communications for the LGBTQ+ Center of the Coachella Valley.