Stories from the shadows of the Vikings
About this event
While Thor thunders, Loki schemes, and giants blunder about, there are darker things abroad: Ulfhednar, the cult of warrior wolf-men, fighting monstrous raiders from the deep northern oceans, and the Draugr dead that leave their barrow mounds to hunt the living.
Presented live, in the amazing setting of the long hall of Moorforge Viking Settlement, this collections of Viking legends breaks open the lid of stranger and more sinister tales from the Norse heroes and villains, the victors and victims.
Due to COVID restrictions and the size of the long hall, there is limited availability for tickets!
Age: Adult and teens (12+)
"Just brilliant. Bringing old tales to life" Lorna, Mansfield
"Absolutely captivating to watch" Dan, Northampton
"He transports you to a different world and is so engaging and captivating, left me just wanting to hear more and more stories." Samantha, Sussex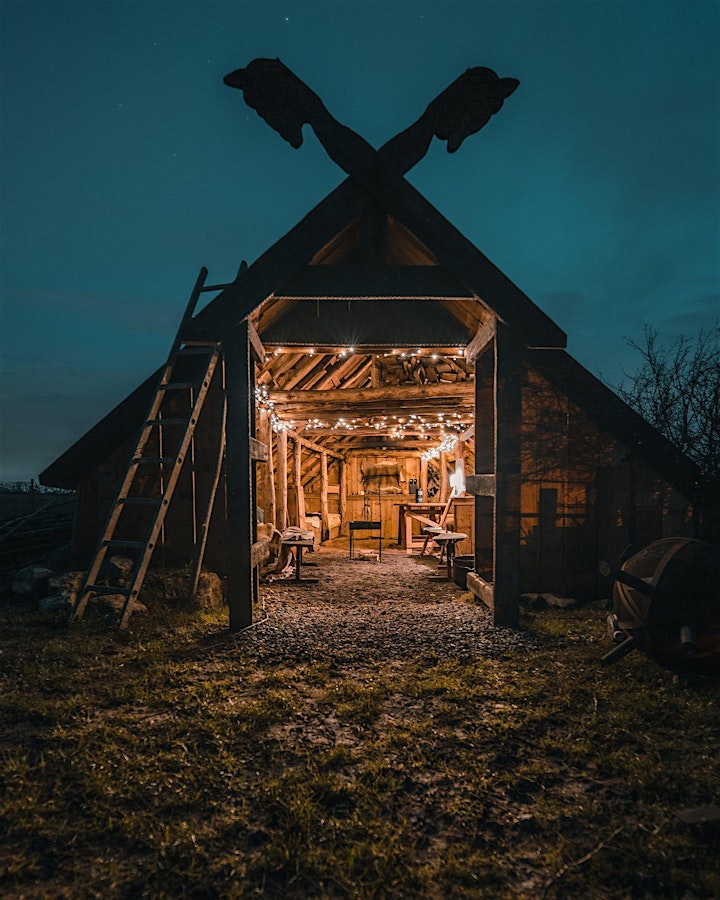 Drawing on traditional favourites and introducing new ideas, Jason's stories are told in the oldest and best ways – as live performances, for modern audiences and he has performed across the UK and mainland Europe, blending traditional and contemporary motifs, vocal sound effects and pure, unadulterated fantasy.
Jason has been a performer most of his adult life, including cabaret and comedy, but his passion lies in stories - '
there's nothing like getting lost in a story, the pictures in your head are better than film
'.
Jason has written and published four collections of his own stories, won silver at the last 'Grand Annual Lying Festival' and 'Best Bard' at Profound Decisions' 'Theatre of Joy and Sorrow'. He is also a member of the Society for Storytelling, a
skilled celebrant for weddings / handfasting, namings and funerals
and a member of the UK Society of Celebrants.
Jason now lives in West Sussex with his family: Son, Oskar and dog, Monty.