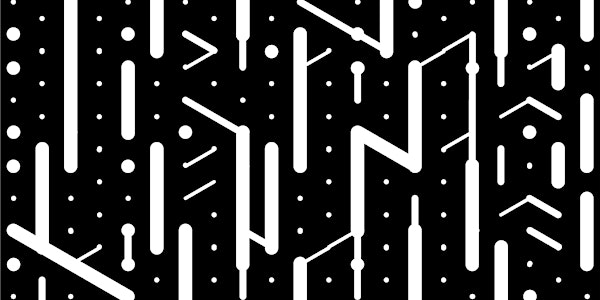 Darkness and Light: Impacts of New Media Technologies on Users' Wellbeing
A CDH seminar talking about new media technologies' impacts on media users' wellbeing.
About this event
Speaker: Dr. Anan Wan, Assistant Professor in Strategic Communication at Kansas State University, USA
Have you ever watched an Amazon live session to help you make a purchase decision? Do you know someone who can't stop watching video game live streams on Twitch? Have you ever made an impulsive purchase after seeing your favourite influencer use the product on your social media? These applications of new media technologies have been gaining prevalence in all aspects of people's lives worldwide.
Meanwhile, they have received increasing criticism for the negative impacts on individual media users. Dr. Anan Wan from Kansas State University, USA, will talk about her research on the "dark side" of these new media technologies' impacts on media users' wellbeing. Her talk will cover how two new media technologies - social live streaming and social media influencer marketing - lead to undesirable consequences for media users in China and the USA. In addition, she will discuss how the media industry and policymakers can better protect the common media users, especially adolescents and younger adults, and regulate the major players in the industry.
The seminar Convenor is Susan Qu, Cambridge Digital Humanities Method Fellow, and Digital Rights Governance Expert at Cities Coalition for Digital Rights
About the speaker:
Speaker: Dr. Anan Wan, Assistant Professor in Strategic Communication at Kansas State University, USA
Dr. Anan Wan is an assistant professor of strategic communication in the A.Q. Miller School of Journalism and Mass Communications at Kansas State University, USA. She teaches advertising and international strategic communication courses and advises the school's collegiate American Advertising Federation (AAF) chapter.
Wan's academic research examines how advertising and new media technologies intersect. Understanding the power and importance of persuasion in this digital era, she has focused on how people process and understand persuasive messages, how they would influence them, and the future of persuasion due to the development of digital media technologies. Her research goal is to better understand the audience, the brand communication industry, and how the audience responds to new communication technologies.
Her recent research looked at brand's integration of paid, owned, and earned media on social media, the effectiveness of influencer marketing on social live streaming services in China, the negative consequences of watching social live streaming, the potential adoption of the new media technology of Danmu (Bullet Screen) videos in the US, etc. Her research has been published in journals such as the International Journal of Communication, Journal of International & Intercultural Communication, Social Media+ Society, Newspaper Research Journal, etc.
Wan completed her Ph.D. in mass communications at the University of South Carolina, USA, and a Master of Science in journalism at West Virginia University, USA. She has professional experience in non-profit PR in the USA and local television in China.
Tickets:
This event will be held virtually. All tickets are free and access details will be shared 24 hours before the event.
All tickets will come with the opportunity to participate via question submission during the Q&A portion of the panel.