Multiple Dates
DARKROOM: A sound and senses show exploring climate chaos for COP26
Darkroom is a sound and senses show exploring climate chaos for an audience of one. Image credit: Janine Everitt 'Unbound'.
About this event
Darkroom is a covid-safe, contactless 10 minute sound and senses installation/show performed in complete darkness to a solo audience member.
Developed with and performed to Tyndall Centre for Climate Change Research scientists in September 2021, with a resounding response of, 'This must go to COP26!'.
The show itself:
Allow half an hour.
You will be spending approx 10 minutes of normal time in complete darkness.
The sound levels are within safe limits and include wide shifts in dynamics and frequencies
It is an intense show and you will be guided and supported to relax and experience it as fully as possible
The show is wheelchair accessible, please do email us if you have any other access needs (karen@neutrinos.co.uk)
Darkroom is kindly supported by Norwich Arts Centre, Tyndall Centre for Climate Change Research and The Barn Aberdeenshire creators of Becoming Earthly.
The Tyndall Scientists said...
'The sound induced a kind of ecstatic paroxysm. There may be eco-driven social collapse, but we can live and love through it all, and create what we humans call 'light'. See you at COP26' Rupert Read Associate Professor - School of Politics, Philosophy, Language and Communication Studies, UEA
'Really different, truly dark, humanness and connectivity… it was a levelling experience'. Asher Minns Executive Director - Tyndall Centre for Climate Change Research, UEA
'Being alone in the dark invites you to imagine being alone with a complete climate breakdown - brings home the power of the natural world - the powerlessness of a single human being in the absence of society. Humans need society.' Catherine Rowett former Green MEP and Professor of Philosophy, School of Politics, Philosophy, Language and Communication Studies
KlangHaus is an arts collective formed by art-rock cinematic band The Neutrinos and artist Sal Pittman. 'We make immersive shows interwoven with songs we are writing at any current time. Sharing time, space and sound is essential and we feel that Darkroom has a place on the menu of provocations to inspire human behaviour change within the context of climate chaos.'
" We go to the darkness to see." Robert Macfarlanen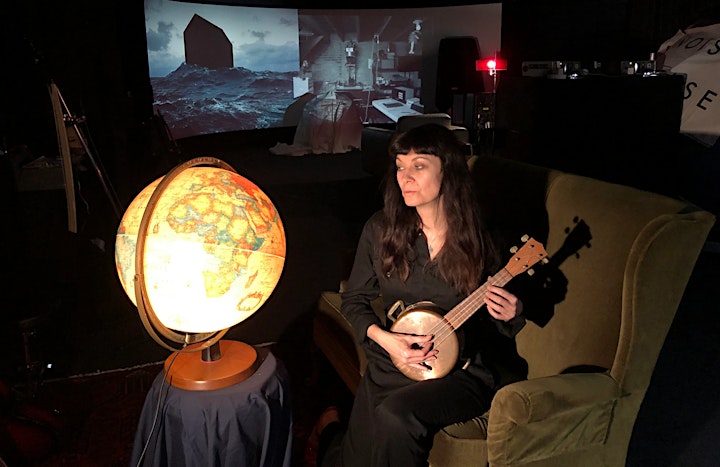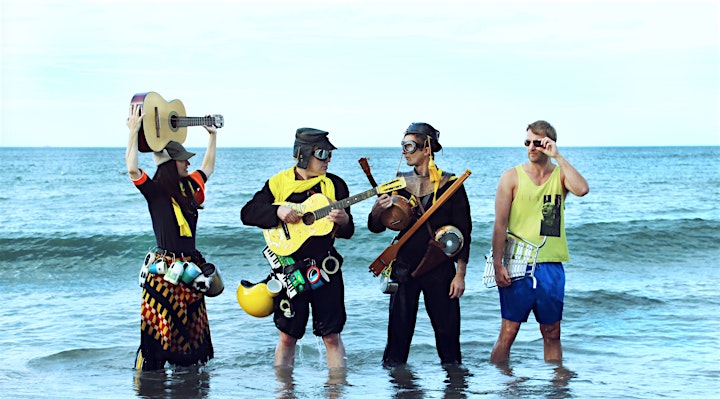 Organiser of DARKROOM: A sound and senses show exploring climate chaos for COP26