Darkside: The Pink Floyd Show at Wells Cathedral as part of the Festival of the Moon
About this event
Click here to find out more about other Festival Events!
If you have a seven-metre replica of the moon suspended in Wells Cathedral, what better accompaniment would there be than a live performance of Pink Floyd's epic The Dark Side of the Moon plus other great Floyd songs? This is precisely what you can expect in Wells Cathedral on Saturday 30 October 2021, and it promises to be a stunning show. Darkside, the Pink Floyd Show has worked together with Wells Cathedral and The Museum of the Moon to bring this spectacular to life.
The band has an excellent record of working creatively with organisations to produce spectacular events. Indeed, in 2019 Darkside working closely with the National Space Centre (NSC) produced outstanding, sell-out, live performances in the Sir Patrick Moore Planetarium to celebrate 50 years of Apollo 8 and later the Apollo 11 Moon landing. This was nominated by the NSC as their show of the year.
You can expect an excellent live musical performance, lighting & laser show and unique projections in a show that will last approximately 3 hours including interval. It will also include The Dark Side of the Moon in its entirety.
Proceeds from this concert support the charitable work of Wells Cathedral.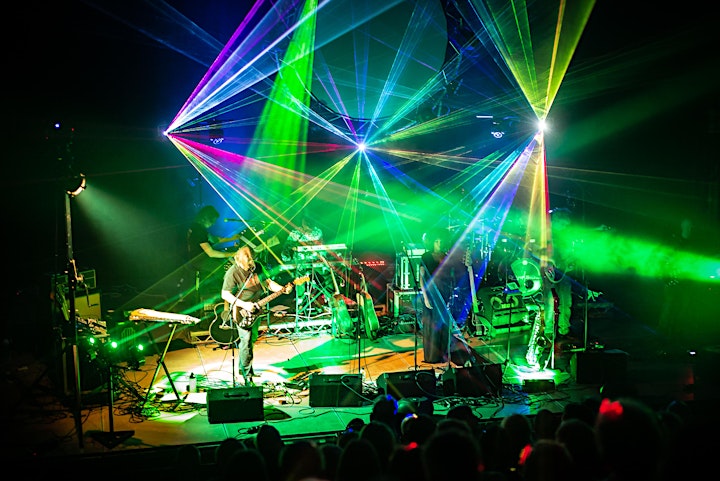 Please note: Tickets are banded, and seats will be allocated by the Cathedral accordingly to allow for households/bubbles to be sufficiently socially distanced from each other. Thank you for patience and understanding.
This concert will include monitors in the side aisles to improve the view of those with Brown and White tickets.
Organiser of Darkside: The Pink Floyd Show at Wells Cathedral
Located at the southern tip of the Mendip Hills Area of Outstanding Natural Beauty, and described as the "most poetic" of the English Cathedrals, Wells Cathedral is home to a thriving spiritual, musical and historical community that stretches back nearly 850 years.
 The Cathedral welcomes visitors all year round to experience its stunning architecture, world-class music, and a full programme of events, tours and concerts.