Join Newham-based artist, Memunatu Barrie for a creative workshop exploring drawing techniques which can then be transferred onto fabric.
About this event
This is a hands-on and experimental drawing session where participants will be guided through and encouraged to create their own hand drawn textile print sample(s)!
The workshop is aimed at adults and children aged 12+. Children below this age can join in from home but should be supervised by an adult .
This is a practical online session with a free materials pack for everyone who signs up. Packs can be collected from East Ham or Stratford library on May 1 between 2-5pm. Priority is given to Newham residents.
The pack includes fabric crayons and material. The workshop is aimed at those aged 12+ but children should be supervised by an adult when sewing.
Participants will have the opportunity for their textile prints to become part of a community banner for Newham Heritage Month which will be featured later in the month on the Newham Heritage Month website
All our artists have an enhanced DBS and are experienced in running online events.
Darning Newham is a community centred textiles project created by two local textile artists, Katie May Anderson and Memunatu Barrie. The project's aim is to celebrate the contribution of women in the history of Newham. We believe using textiles to re-examine heritage can help translate history and shine a light on untold stories.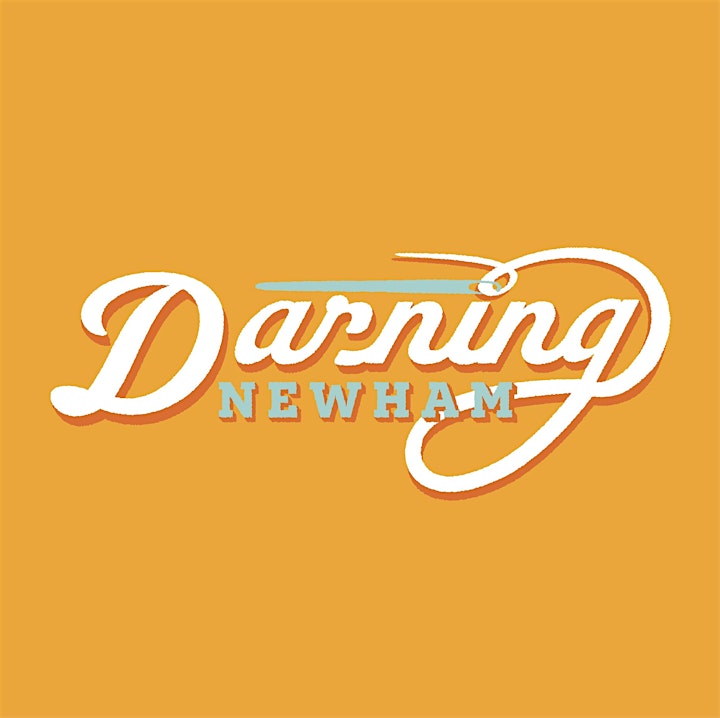 Organiser of Darning Newham Presents : A Drawing Techniques and Textile Print Workshop