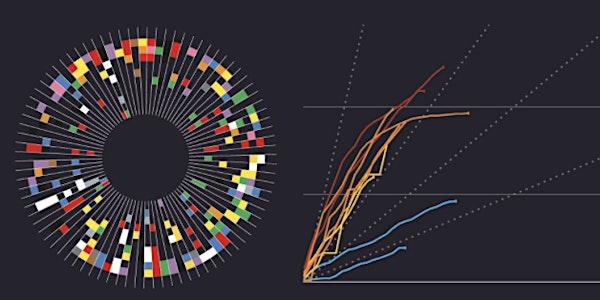 Data is Beautiful-Learn to create powerful infographics & data-visuals (UK)
Refund policy
Refunds up to 7 days before event
Sales Have Ended
Ticket sales have ended
Tickets to this event are now sold out, but you can join our waiting list on the EventBrite event page to be automatically notified of any new availability. Tickets that become available will be distributed in order of the waiting list. If you are allocated a ticket via our waiting list on EventBrite you will have 24 hours in which to complete the order transaction or your ticket will be automatically re-allocated to the next person on the waiting list.
Learn how to create effective, interesting and useful data-visualizations and infographics
About this event
*PLEASE NOTE THIS IS AN ONLINE VIRTUAL CONFERENCE*
Available online via the free Zoom app
https://zoom.us/
Timezone - UK/London (GMT) 10:00am - 16:30pm
(You are welcome to join from anywhere in the world)
Full event details including how to join our zoom room will be sent out 7 days before the event via email.
_______________________________________________________________________________________________________
How do you create effective, interesting, impactful and, above all, useful data-visualisations, charts and infographics?
What principles and practices give the best results?
How do you combine visual thinking, statistical rigour & organisational goals without compromise?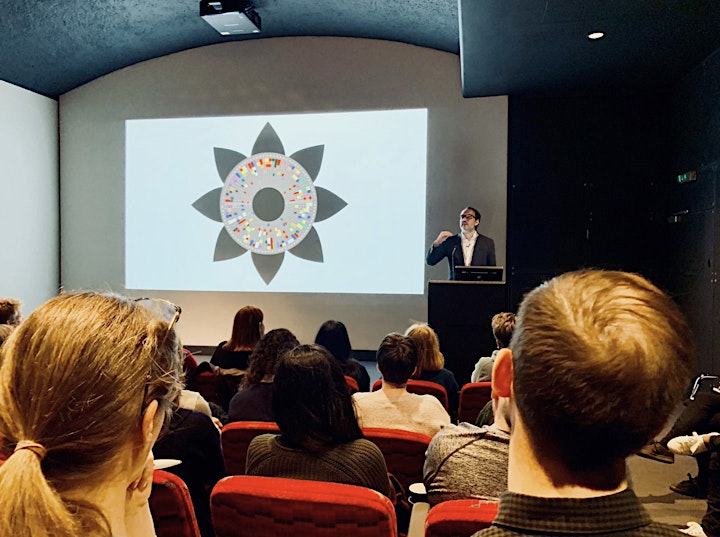 Concept-driven
The concept-driven approach inverts the common practice of starting with data. Instead it focuses on developing a distinct, useful, smart question or concept to frame and ask of the data. This way of working yields different results, helps the critiquing and 'debugging' of charts, and is tool-agnostic, useable for many outputs: presentations, interactives, data-stories, apps, marketing materials etc.
Format
These introductory level seminars are a mix of lecture & hands-on exercises with plenty of discussion.
David will present live, screen-sharing high quality visuals (naturally!) to explain techniques and creative processes which lead 'beyond the bar chart'
Attendees will break into virtual breakout rooms to do creative exercises, and also do solo work.
Content
In these fun intensives, attendees will directly learn:
» concepting & generation of solid, interesting ideas ripe for visualization
» creation, selection & execution of appropriate & effective charts
» designing and beautifying graphs & diagrams
and be broadly introduced to:
» how to use visualisation as a lens for communicating of ideas & stories
» the many new methods and approaches for visualising data
» the best current tools alongside optimal choices & practices
Useful for
» Translating written reports, research & messaging into visual graphics
» Understanding data journalism and story-telling with data
» Words and ideas people looking to translate concepts into design language
» Visual / design thinkers wanting to expand approaches to include data
» Data / code practitioners looking to improve aesthetics & conceptual prowess
What will I come away with?
Everyone leaves with their own datavizzes created on the day, a copy of the slide deck presented other resources shared during the day plus a recording of the session to watch back over for up to 7 days after the event.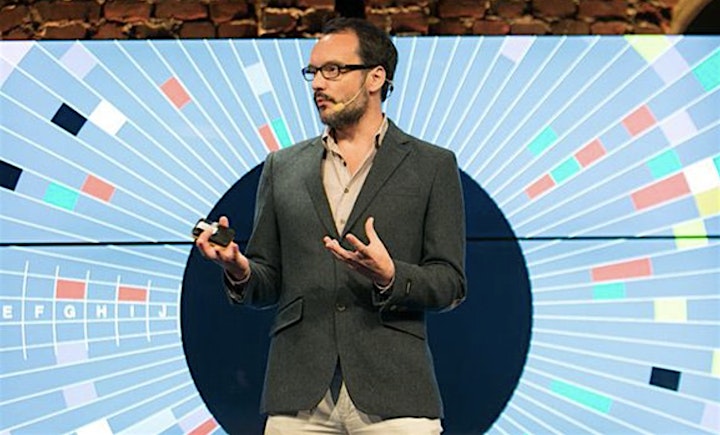 About the workshop
Workshops are hosted in an online virtual meeting space with a capacity of 100 guests. There will be many opportunities to ask questions via the meeting space platform.
Format
The workshop is given in a presentation-style format with plenty of interaction, questions and breakout exercises.
Equipment
You will need access to a laptop or computer with internet connectivity. Camera / video is optional.
Please do bring paper / pens and expect some fun collaboration in virtual breakout spaces. You may also want to bring data or problems you are currently working with, so you can see if applying the Information Is Beautiful lens can help you find a solution or expression of your data.
Timings and refreshments
The workshop will start at 10:00am; there will be two breaks of approximately 15 minutes and a one-hour lunchbreak. The event will end at approximately 16:00pm. All local times.
Terms and conditions
Payment
Up to a maximum of six tickets may be purchased per transaction. For purchases above that number please contact us. You will be supplied with an automatic receipt. Payment can be made with all major credit cards through the Eventbrite system. If you need to pay via bank transfer; by credit card over the phone; or if you wish for us to raise an invoice please email us; we charge an additional GBP 50 to cover our time in these aspects of manual payment.
Discounts
At each event we offer a limited number of discount places. Students, educators, unemployed/those on benefits, people who work for NGOs / charities / educational orgs, journalists, disabled, and military veterans may pay discounted rates, while supplies last. Note: people who work for commercial organisations of any size above one employee pay full price. Book early as stocks are limited. Depending on availability we sometimes offer small discounts for group bookings of 6 and above - contact us for details.
Refunds and transfers
If you need to cancel your place we can offer a 100% refund up to seven days before the event start date. You can log into Eventbrite and claim your refund - it gets processed automatically by Eventbrite 30 days after request, sometimes earlier. Cancellation six or fewer days before the workshop results in 0% refund. Please allow up to 30 days for a refund to reach your account (usually sooner). If you wish to transfer your place to another name or to a future workshop, please contact us up to 24 hours before the event start date. Less than 24 hours before the event we cannot transfer your place.
Cancellations
In the event that we have to cancel the event we will give you as much notice as possible and offer you the choice of either a full refund or an alternative event date in another city or the same city. Our liability is limited to the participant registration fee.