Location
BBC Birmingham
Mailbox
102-108 Wharfside Street
Birmingham
B1 1RE
United Kingdom
Description
Meet and hear from data journalists from across the UK as we gather in Birmingham to talk about cutting edge reporting, techniques for finding stories in structured information, and how great data journalism works. So far we have the following sessions confirmed, with more to follow:
Keynote: Claire Miller: Data journalism - the story so far
Claire is probably the most experienced data journalist in regional newspapers, helping establish a datastore at Media Wales before being recruited to Trinity Mirror's new data unit where she works as a Senior Data Journalist. The author of `Getting Started with Data Journalism, Claire is perfectly positioned to take stock of regional data journalism after half a decade.
Sneak preview: Talk About Local's Local News Engine
Will Perrin is the founder of the hyperlocal and community media network Talk About Local, which recently announced a proof of concept for a Local News Engine which crawls planning and courts data and highlights newsworthy elements. The project is funded by Google's Digital News Initiative.
Panel 1: Not the nationals - finding data stories that have impact
Data journalism has provided an opportunity for regional publishers and journalists to find a new, vital role in their communities. This panel looks at how journalists take national datasets and find stories that have local impact, from traditional newsrooms to new startups and NGOs.

Marc Ellison (BBC Scotland)
Marc Ellison is a senior data journalist at the BBC. He has produced multimedia websites, interactive maps and visualizations for the CBC, iPolitics and The Vancouver Sun; online databases for The Vancouver Sun; videos for Aga Khan Foundation Canada, Farm Radio International, MTV Canada and OpenFile; webscrapers for The Toronto Star and Vice magazine.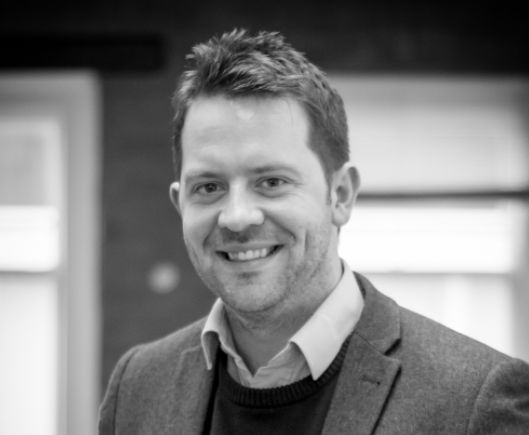 Cormac Campbell (The Detail, Northern Ireland)
Cormac Campbell began his career as a journalist with Setanta Sports in 2006 before taking up a position covering politics, public expenditure and history with the Newry Reporter in 2007. In 2013, he was named Regional Journalist of the Year by RTE 2fm's breakfast show. A former editor of irish-boxing.com (2007-2011) and Communications Officer for world super-bantamweight boxing champion Carl Frampton (2010), Cormac also worked as a freelance sports reporter for the Irish News (2014-15) prior to his taking up of a position as a data journalist with The Detail in 2015. In 2016 Cormac was named Online Specialist Journalist of the Year at the CIPR NI Media Awards.
Crina Boros
Computer assisted reporting trainer Crina Boros has worked for a range of organisations, including Reuters, the International Consortium of Investigative Journalists, and Greenpeace UK. She will talk about how she investigated who owns UK's fish, the environmental and political reasons behind the investigation and the ethical due diligence journalists must undertake when they see an NGO's report or investigation.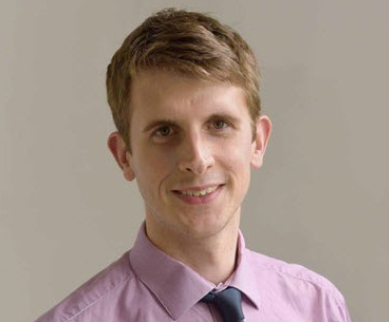 Tom Bristow (Archant)
Tom works on data-driven investigations at the regional newspaper publisher Archant. He will be talking about how the investigations unit takes publically available data, gathers its own data and turns it into stories which can be used across lots of different regional press titles.
Panel 2: The next wave of data journalism
Speakers from the Bureau of Investigative Journalism's Google-funded data lab initiative, hyperlocal data projects, an education data startup and an award-winning investigation into football agents funded by Journalismfund.eu will be here to talk through the challenges involved in finding local angles in national datasets — and getting journalists to use local data.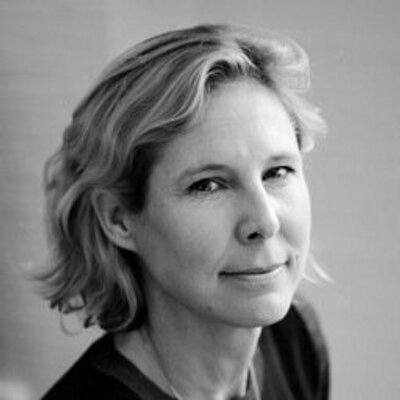 Rachel Oldroyd (Bureau of Investigative Journalism)
Rachel Oldroyd joined the Bureau as deputy editor shortly after its launch in 2010 and became the Bureau's managing editor in October 2014. This year the Bureau has been busy setting up a team to analyse data for local and regional stories as part of a project funded by £500,000 from Google's Digital News Innovation Fund.
Philip Nye (Education Datalab)
Philip Nye is a researcher with the education data service Education Datalab, carrying out analysis and producing data visualisations. A journalist by training, Philip previously worked at Schools Week and continues to work as a freelance reporter. His particular research interests include academies and free schools, school finance, and Ofsted.
Yemisi Akinbobola (Follow The Money)
Dr Yemisi Akinbobola (pictured left) is a Nigerian journalist, entrepreneur and academic. She is the founder and Editor-in-Chief of IQ4News, which was first started as a media blog, and has also been a freelance journalist for the United Nations Africa Renewal since September 2011. In October she won the CNN African Journalist Awards 2016 for her investigation 'Follow the Money: Who extracts the value of Nigerian footballers?'
Andy Dickinson (UCLAN)
Andy Dickinson is one of the UK's leading experts on hyperlocal data journalism. He was recently involved with the InnovateUK/Nesta funded MediaMill project which explored the opportunities for creating hyperlocal content from Open and Open Government Data. He blogs at AndyDickinson.net.
The hands-on bit: practical sessions voted for by attendees
Attendees will be invited to nominate sessions they would like to take place, and the organisers and speakers will do their best to pitch in! Sessions already planned include:
Information security for journalists (Francis Clarke)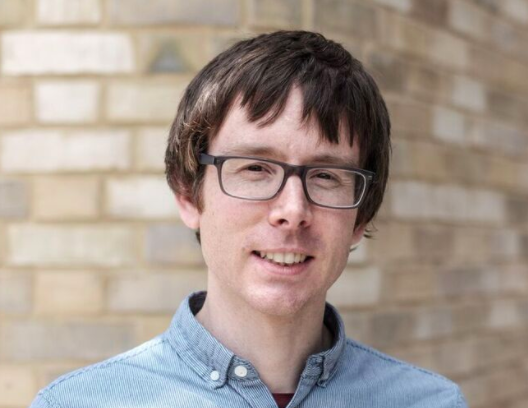 With the Investigatory Powers Bill (AKA the Snoopers' Charter) about to become law, journalists and their sources are under threat from unbridled surveillance like never before. Against this context, it's vital journalists take sensible precautions to protect themselves. Francis and Leo from Open Rights Group Birmingham will be running a free drop-in surgery where they will be offering practical help and advice on how to improve your online privacy and security. They can help you in lots of ways, including: making your email and other accounts harder to hack; protecting your data through encryption; private communications tools and using the internet anonymously.
Introduction to Wikidata (Andy Mabbett)
"What is Wikidata?" - Wikipedia's newest sister project is also the fastest-growing. Andy explains why, and tells us how this multi-lingual, linked, open database is used by every Wikipedia, is freely reusable by anyone else, and can be useful to data journalists.
Data visualisation with Tableau (Chris Love)
Chris Love is a data analyst and consultant with 12 years experience in Business Information. More recently, as a Data Visualisation expert, Chris has applied his experience from business to visualise open data sources in the free Tableau Public platform - helping people see and understand numbers in the news. Chris will be leading a practical hands-on workshop to show attendees how they can create and publish data visualisations online in a matter of minutes. Attendees are invited to download and install Tableau Public in advance of the workshop to avoid any problems on the day: https://public.tableau.com/en-us/s/download
Publishing data for journalists (Stuart Harrison, Open Data Institute)
Getting started with data journalism
Planning a data journalism unit
Nominate other topics using the hashtag #DJUK16
Supported by Birmingham City University and University of Stirling


Image: Justin Grimes