Description
Meet and hear from data journalists from across the UK as we gather in Birmingham to talk about cutting edge reporting, techniques for finding stories in structured information, and how great data journalism works. So far we have the following sessions confirmed, with more to follow:
Keynote: Megan Lucero: The Bureau Local - One Year On
The Bureau of Investigative Journalism's 'Bureau Local' project was established with £500,000 from Google's Digital News Innovation Fund to support data journalism at a local and regional level. One year on, project head and former Times data journalist Megan Lucero returns to talk about the stories the project has broken, and share what they've learned so far.
Sneak peak: Pete Sherlock: The BBC's Shared Data Unit
As part of the BBC's Local News Partnership the BBC has established a new shared data unit to supply data and data-driven leads to the local news organisations. With over 600 print, online and broadcast titles already signed up, Pete will talk about how the unit has gone about planning data stories that can work across multiple regions and titles.
Panel 1: Investigating data
Hyperlocal, local and national outlets routinely use data as part of investigations. This panel brings together journalists from across the industry to talk about how they use data.
Karrie Kehoe (RTE Investigations Unit)
Karrie Kehoe is an experienced investigative data journalist and trainer working on computational investigations at RTÉ in Ireland. She previously worked at The Times, The Sunday Times, The Sunday Times (Ireland), International Consortium of Investigative Journalists, and Thomson Reuters Foundation.

Aasma Day (Johnston Press)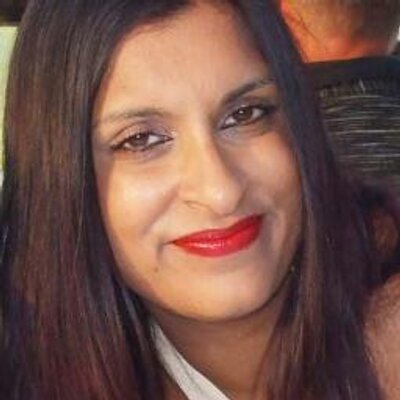 Investigative Reporter & Lifestyle editor at the Lancashire Evening Post, Aasma Day also leads Johnston Press's Investigations Unit, launched last year with journalists based at titles across the country. Winner of the Specialist Writer of the Year at the O2 Media Awards NorthWest, Day's work has also been nominated for the Paul Foot Award, Medical Journalists' Association Regional Reporter of the Year, and the Regional Press Awards.

Emma Youle (Archant)
Emma Youle won the Paul Foot award this year for her Hidden Homeless investigation into homelessness in Hackney. The chair of the judges wrote that the campaign: "combined investigation and campaigning to shed light on a problem many people don't realise is happening right in front of our faces. She has made a difference to people's lives, which is the best a journalist can hope for. It's also important to recognise that in an age of squeezed resources for local papers, a brilliant journalist like Emma is given the support to pursue a story like Hackney's Hidden Homeless." She is also part of Archant's Investigations Unit.
Peter Geoghegan (The Ferret)
Peter Geoghegan is a co-founder and co-director of the Ferret and lecturer in journalism at the University of the West of Scotland. He will talk about how the Ferret - an investigative journalism co-operative based in Scotland - has used data journalism in its work.

Panel 2: Coding, fact checking and automation
Coding and automation is playing a big role in data journalism. This panel looks at some code-based initiatives in 2017, and areas to watch in the coming years.
Mevan Babakar (FullFact)
The factchecking initiative FullFact were one of the recipients of a Google Digital News Initiative grant to automate factchecking this year. How have they got on?

Mercedes Bunz (author and academic)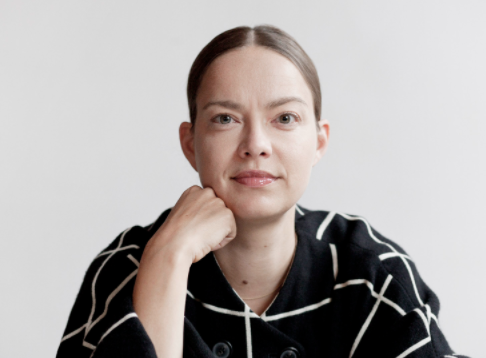 A Senior Lecturer at the University of Westminster, Mercedes Bunz is the co-author with with Graham Meikle of 'The Internet of Things', and the author of The Silent Revolution: How Digitalization Transforms Knowledge, Work, Journalism and Politics without Making Too Much Noise. She will be talking about the opportunities and challenges that the normalisation of big data presents to journalists.
CW Anderson (editor, Remaking the News)
C.W. Anderson is the author, co-author, or co-editor of 4 books: Rebuilding the News, The SAGE Handbook of Digital Journalism (with Tamara Witscghe, David Domingo, and Alfred Hermida); Remaking News (with Pablo Boczkowski, The MIT Press), and News: What Everyone Needs to Know (with Michael Schudson and Len Downie, Oxford University Press). He has written academic articles on digital journalism, sociology, political communication, and science and technology studies and more popular pieces for a variety of online websites and blogs. He is completing work on a manuscript tentatively titled Apostles of Certainty: Data Journalism and the Politics of Doubt.

Alan Renwick (Urbs Media)
Urbs Media are the tech-driven news agency behind The Press Association's Google Digital News Initiative-funded robot journalism project to provide hundreds of local news outlets with data driven stories RADAR ('Reporters And Data And Robots'). CEO Alan Renwick has 30 years experience in the news industry, with publishers such as Thomson Regional Newspapers, Mirror Group, TES and DMGT. He has also worked in private equity and strategy consulting. Prior to founding Urbs in 2015 he was Strategy Director at regional group Local World.
1530: The hands-on bit: practical sessions voted for by attendees
Rob Grant (Trinity Mirror data unit): R For Journalists

Marianne Bouchart (HEI-DA): The sensor toolkit and data journalism in Southeast Asia and Africa
Mollie Hanley (OpenCorporates): Tips and tricks for investigating companies using data
Nominate other topics using the hashtag #DJUK17
Supported by Birmingham City University and University of Stirling


FAQs
Are there ID requirements to enter the event?
The BBC requires all attendees to have photo ID. Please ensure you have this with you to be admitted to the event.
What if I arrive late?
Due to security arrangements you may have to wait until a suitable break to be admitted to the conference.