Event Information
Location
5th Floor Quay House
MediaCityUK
Salford
M50 2EQ
United Kingdom
Description
Meet and hear from data journalists from across the UK as we gather in Salford to talk about cutting edge reporting, techniques for finding stories in structured information, and how great data journalism works. So far we have the following sessions confirmed, with more to follow.
Bursaries available to support travel and other costs for attendees on low incomes and from under-represented groups. Please contact paul.bradshaw@bcu.ac.uk for more information.
Keynote: Pete Sherlock: The first 18 months of the BBC's Shared Data Unit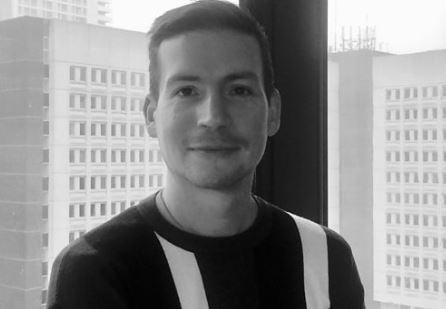 The BBC Shared Data Unit was established in September 2017 as part of the corporation's Local News Partnerships project. The unit produces data-driven stories which are shared with over 800 partner news orgnaisations, while training secondees from regional publishers in data-driven techniques. Pete will be reflecting on what they have learned from the first 18 months of operating. He's on Twitter @petesherlock79.

Sneak preview: Alice Corona, making data physical

Alice Corona is a consultant and instructor in the field of data processing, communication and visualization. She worked as lead data journalist at the Amsterdam-based startup Silk till 2016. From 2018 she has been project leader at Batjo, a project promoting data physicalization for journalism. Alice will talk about the project "Batjo: bits, atoms and journalism", whose goal is to democratize the knowledge and design techniques necessary to produce physical objects to represent data. You can find her on Twitter @alice_corona.

Panel 1: The year in data journalism

The Guardian, The Telegraph and The Times are all approaching data journalism in different ways. This panel sees some of the country's leading data journalists come together to discuss the past 12 months
Caelainn Barr (The Guardian)

The Guardian's Data Projects Editor, Caelainn has previously worked at the Wall Street Journal on the page one enterprise team, Bloomberg, the Irish Times and the Bureau of Investigative Journalism. Caelainn is on Twitter @caelainnbarr.


Leila Haddou (The Times)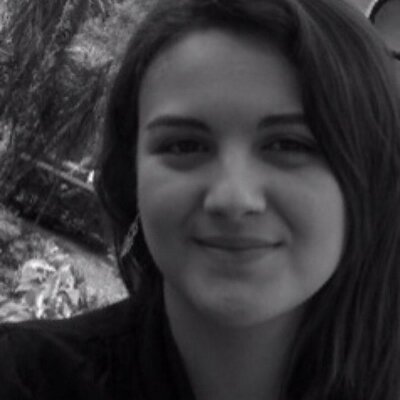 Leila Haddou is the Data Journalism Editor for The Times and Sunday Times, and previously worked for the Financial Times and Guardian. She is also one of the organisers of the Journocoders meetups. You can find her on Twitter @leilahaddou.

Ashley Kirk (The Telegraph)
The Telegraph's data journalism is part of the news organisation's strategy to drive subscriptions. Senior data journalist Ashley Kirk has been at the organisation for four years. He will talk about how The Telegraph's data journalism team is set up to be at the heart of the newsroom, producing regular exclusive news stories as well as working on larger visual or investigative projects. He will cover how data journalism team at The Telegraph's has evolved over the last few years, and produces content that is tailored for the publication's subscription-first strategy. He is on Twitter @Ashley_J_Kirk.

Christine Jeavans, BBC Visual Journalism team

Christine Jeavans is a senior data journalist with the BBC's visual journalism team, with 19 years' experience in digital journalism. Much of her work involves public data, particularly in the field of health. Recent projects include the award-winning NHS Tracker which allows users to see if their hospital trust is meeting performance targets. Christine will talk about some of the team's major projects and developments across the year, including the R Cookbook and the "How did my MP vote?" coverage for the Brexit debates in the Commons. She can be found on Twitter @chrisjeavans.

Panel 2: What happens next? New developments in data journalism

Marie Segger (The Economist)

Marie Segger is a data journalist at The Economist. She writes data-driven articles, manages the data team's social media presence, and speaks about data journalism and social media. She joined The Economist in 2017 as a social media and data fellow, and is a former Google News Lab fellow at Spiegel Online. She can be found on Twitter @mariesegger.

Marie's talk will focus on what you can do to break into data journalism—from networking and effective use of social media to navigating the pitfalls and finding your niche.


David Ottewell, Reach data unit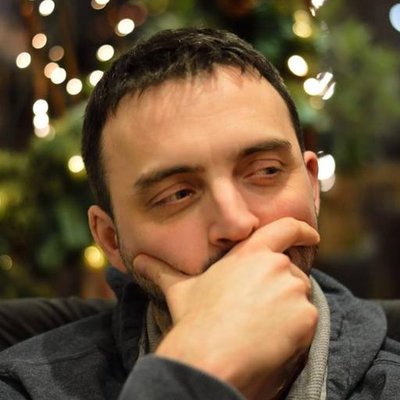 Reach (formerly Trinity Mirror) has had a devoted regional data journalism team longer than any other publisher. Head of data journalism David Ottewell will speak about the challenges facing data journalism as it moves from being a specialist skill to being part of the editorial furniture. He is on Twitter @davidottewell.

Hera Hussein, Open Contracting Partnership

A young leader in the open data and open government community, Hera is currently the Senior Advocacy Manager at the Open Contracting Partnership. In her role, Hera works with a broad range of decision-makers to influence public procurement policy. Previously, she led OpenCorporates' community and impact program, working with investigative journalists and NGOs using open company data. Hera will be talking about what's coming up in the year ahead in terms of data journalism and open data. She can be found on twitter @herahussain.

Sarah Hartley, Google News Initiative

Sarah is Program Manager at the Google News Initiative, which has funded some of the most innovative projects of the past few years. She was previous co-founder of both Publish.org and Contributoria, and worked on the hyperlocal projects Talk About Local and Guardian Local. Previous to that she worked for the Manchester Evening News and Newsquest North East. She is on Twitter @foodiesarah.

1530: The hands-on bit: practical sessions voted for by attendees
Workshops will be organised based on expressions of interest from those present. Previous sessions have covered R for journalists, FOI and company accounts.
Nominate other topics using the hashtag #DJUK19
Supported by Birmingham City University and University of Stirling


FAQs
Are there ID requirements to enter the event?
The BBC requires all attendees to have photo ID. Please ensure you have this with you to be admitted to the event.
What if I arrive late?
Due to security arrangements you may have to wait until a suitable break to be admitted to the conference.
Date and time
Location
5th Floor Quay House
MediaCityUK
Salford
M50 2EQ
United Kingdom