Location
The Møller Centre
Churchill College
Storey's Way
Cambridge
CB3 0DE
Description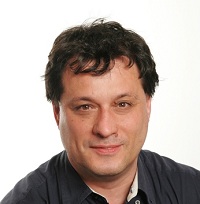 Data mining as the most advanced data analysis technique is gaining popularity. With modern data mining engines, products and packages, like SQL Server Analysis Services (SSAS), Excel, R, and Azure ML, data mining has become a black box.
It is possible to use data mining without knowing how it works. However, not knowing how the algorithms work might lead to many problems, including using the wrong algorithm for a task, misinterpretation of the results, and more.
This course explains how the most popular data mining algorithms work, when to use which algorithm, and advantages and drawbacks of each algorithm as well. Demonstrations show the algorithms usage in SQL Server Analysis Services, Excel 2013 using the SQL Server algorithms, R, Azure ML native algorithms, and using the R algorithms in Azure ML. You will also learn how to evaluate different predictive models.

Algorithms explained include Naïve Bayes, Decision Trees, Neural Networks, Logistic Regression, Perceptron Model, Linear Regression, Regression Trees, Ordinal Regression, Poisson Regression, Principal Component Analysis, Support Vector Machines, Hierarchical Clustering, K-Means Clustering, Expectation-Maximization Clustering, Association Rules, Sequence Clustering, Auto-Regressive Trees with Cross-Prediction (ARTXP), Auto-Regressive Integrated Moving Average (ARIMA), and Time Series.
Algorithms usage is explained through real life use case as well, on a fraud detection example.
Session Details
Date Thursday 8th September Level 400 – Advanced (attendees will need a good working knowledge) Type Full-day Audience Data Scientists, Business Intelligence (BI) developers, and developers and administrators who want to raise they analytical skills to the next level. Speaker Dejan Sarka (
blog
|
twitter
) Price Ranging from £140.00 (Early Bird) to £160.00 (Late Bird) + booking fee + VAT with a 50% discount code provided upon purchase off a second precon day. Location The Møller Centre, Churchill College, Storey's Way, Cambridge, CB3 0DE. Prerequisites
A familiarity with at least one of the BI development tools: SQL Server Data Tools, RStudio, ML Studio, Excel. An understanding of analytical options like reporting and on-line analytical processing (OLAP).
Additional Information The session will consist of lectures and demonstrations. No laptop is required.
About Dejan
Dejan Sarka, MCT and SQL Server MVP, is an independent trainer and consultant that focuses on development of database & business intelligence applications. Besides projects, he spends about half of the time on training and mentoring. He is the founder of the Slovenian SQL Server and .NET Users Group. Dejan Sarka is the main author or coauthor of thirteen books about databases and SQL Server. Dejan Sarka has also developed many courses and seminars for Microsoft, SolidQ, and Pluralsight.
Other SQLSaturday Cambridge pre-conference sessions
---
Terms and Conditions of Sale
Paid tickets are transferrable to another candidate only upon request (and where possible). The "Buy one and receive a 50% discount on another" offer is strictly limited to purchaser (and availability) and is non-transferrable (except where the primary ticket has also been transferred). This offer may not be used in conjunction with any other discount codes and is strictly once per person. Tickets are non-refundable except in the event of cirmcumstances beyond our control which result in the cancellation of the event/ session/ speaker. In the event of precon cancellation, we will not be held liable for any third-party costs or fees (such as accomodation and travel), but we would endeveour to try and offer an alternative and comparable substitute speaker in a timely manner and provide as much notice as possible in order for alternative arrangements to be made. The event reserves all rights to amend terms and conditions where necessary in order to deliver a successful and profitable conference but will only do so under exceptional circumstances.