Description


Join us on 14th June at the University of Southampton for Data mining: exploring the ethical dilemmas. This event focuses on researchers who employ data mining techniques in their work. In this thematic context we aim to better understand the cross-disciplinary practice of data mining and its associated implications, such as privacy issues, ethics and the interplay with open data. PhD students as well as early career and experienced researchers from around the UK will come together to explore how they manage data that they have created when undertaking mining projects, and a panel session will help to identify key questions that researchers face when encountering these implications. Keynote speaker Dr. Tobias Blanke (Senior Lecturer at the Centre for e-Research from King's College London's department of Digital Humanities) will be chairing a session featuring interactive presentation & discussion featuring Prof. Les Carr and Prof. Susan Halford from the University of Southampton.


Getting There
This conference is taking place in Garden Court (building 40) on Highfield campus , University of Southampton - please see our visit us pages for more information on how to arrive, including rail, coach and bus. Building 40 is opposite the Hartley Library (building 36) and next to the Students' Union (building 42). Entrance to the event is from University Road. Click here for details on accessing Highfield Campus.
Parking: Parking is unfortunately extremely limited on campus so we recommend you consider public transport to access Highfield.
Car travel: If it is essential that you travel by car please contact Katie Atkins by no later than Friday 8 June for advice.
Accommodation: Anyone who wishes to stay overnight at local hotels should contact hotels directly. Some local options include Highfield House Hotel, Jurys Inn, Hilton Hotel Chilworth, Premier Inn Eastleigh.
Speakers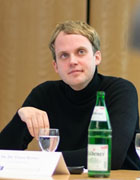 Keynote: Ethics of Artificial Intelligence and Algorithmic Reason
Dr. Tobias Blanke, King's College London.
Prof Claudia Aradau and I will reflect on recent debates on ethical dilemmas of artificial intelligence, which have evolved into their own interdisciplinary field. We will introduce the general debate and present an alternative vision for an ethics beyond its historically speaking narrow ideas as 'governing a person's behaviour'. We address how classical ethical viewpoints such as the question of the 'other' have changed in the digital age. We will finally raise the question how we can take control in a digital culture and society and present a series of projects and experiments at King's College London that have addressed this issue.

About Dr. Blanke: Tobias is a Reader in Social and Cultural Informatics in the Department of Digital Humanities and current Head of Department. Tobias' academic background is in philosophy and computer science. Before joining King's, he held various positions in the digital industries. His particular research expertise is big data from heterogeneous social and cultural collections as well as the social shaping of technologies. Tobias works on several international projects and committees. Most notably, he is the research lead of the European Holocaust Research Infrastructure.
Tobias will be accompanied by: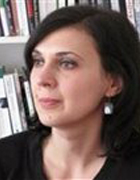 Professor Claudia Aradau, King's College London
Claudia is Professor of International Politics in the Department of War Studies and Co-chair of the Research Centre in International Relations. Claudia joined the Department in 2011, after five years of teaching and research at The Open University. Her work has explored security practices globally and has critically interrogated their political effects. She has published widely on critical security studies and critical International Relations.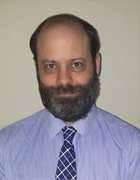 Title When Virtual Networks meet Physical Networks: Perils of Data Mining for Real-time Transport Information
Dr. Ben Waterson, University of Southampton.
Real time monitoring of the state of a transport system has been a worldwide research topic long before the current era of social-media and big-data. The breadth of overlapping data sources and depth of information now available (both deliberately and accidentally) about our everyday travel behaviour however creates a range of new technical and ethical challenges. This talk therefore seeks to explore some of the perils of data mining for real time transport information, including the difficulties of identifying physical locations from textual descriptions in social media; the misinterpretation of automated tracking data; and the awkward question of should we worry about our location being constantly known?


About Dr. Waterson: With a background in statistics and operational research methods, Dr Ben Waterson joined the Transportation Research Group at the University of Southampton in 1997. Much of his early research focused on issues related to quantifying behavioural responses to traveller information, and the fusion of disparate sources of traffic and environmental data to generate more comprehensive views of current road network conditions. The predominant theme throughout all his research is developing understanding how all the component parts of the transport system operate, behave and interact, with such an overarching holistic view by necessity encompassing a wide range of issues and approaches ranging from artificial intelligence at one extreme to pure psychology at the other.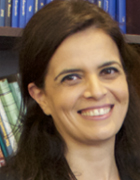 Data Integration for Patient Benefit
Prof. Claude Chelala, Bart's Cancer Institute and Queen Mary University of London.
Claude will present the Breast Cancer Now Tissue Bank, a rich platform for the sharing, mining, integration and analysis of breast cancer data. Its modalities provide researchers with access to a centralised information gateway from which they can access a network of bioinformatic resources to query findings from publicly available, in-house and experimental data generated using samples supplied from the Breast Cancer Now Tissue Bank. This in silico environment aims to help researchers use breast cancer data to their full potential, irrespective of any bioinformatics barriers. BCNTB bioinformatics was designed to allow data sharing, discoverability and re-usability. This platform is not a bioinformatics silo but rather a niche within the BCN tissue banking ecosystem that offers an unparalleled opportunity to add informative layers of molecular data to existing patient data available from the Bank. Soon, this will create a biobanking ecosystem, one in which patient benefit is core.

About Prof. Chelala: Claude is a Senior Lecturer in Bioinformatics at the Barts Cancer Institute. Her research focuses on the development of computational and integrative methods, algorithms, databases and tools to tackle the analysis of the high volumes of cancer data. Her work is collaborative with clinical and basic scientists, and applicable to numerous different types of cancer currently studied at BCI. Claude has a track record in computational and integrative bioinformatics and has published extensively in this area. She is actively involved in the development of bioinformatics educational programs at BCI. Since the use of high-throughput techniques is becoming more frequent in scientific and clinical research disciplines and will continue to expand. Claude's responsibility is to facilitate the development of a state-of-the-art computational biology research for the life sciences initiative, using interdisciplinary approaches such as bioinformatics, genomics, systems biology, mathematical modelling and image analysis.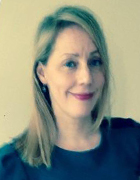 Big Data Analytics and Data Protection
Dr. Alison Knight, University of Southampton.
The use of big data has implications for privacy, data protection and the associated rights of individuals – rights that are strengthened with the coming into effect of the General Data Protection Regulation (GDPR) on 25 May 2018. Under the GDPR, stricter rules apply to the collection and use of personal data. In addition to being more transparent, organisations need to be more accountable for what they do with personal data. This talk will examine the challenges of embedding data protection into big data analytic projects. It will be argued that the aim behind the new legislation is to enable not only societal benefits such as dignity, personality and community, but also brings possibilities for organisational benefits like creativity, innovation and trust.

About Dr. Knight: Alison is a Senior Legal Adviser and Lead on Data Governance at the University of Southampton. She currently focuses on helping implement compliance with the new EU General Data Protection Regulation across the University. Prior to this job, she worked as a Research Fellow on two interdisciplinary projects involving issues around new technologies and data governance. Her PhD was on the concepts of personal data and anonymisation from a risk-based approach under data protection law. Before joining the University, Alison worked for many years for law firms and government as a lawyer and policy advisor.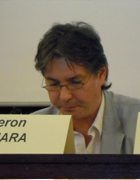 Ethics of Surveillance, Power and Citizenship
Dr. Kieron O'Hara, University of Southampton.
Data gathering and data mining are forms of surveillance of individuals, and therefore raise ethical issues. Certainly surveillance has many ethically positive uses (for instance, care of children implies a level of surveillance, as do many legitimate policing processes), and so we cannot conclude that surveillance is necessarily bad. In this talk I will consider why it is a mistake to consider today's digital surveillance as 'Orwellian', and will go on to look at the ethically relevant properties of a surveillance regime, both in the public and private sectors, and consider the relationship of these with the issue of human dignity.

About Dr. O'Hara: Kieron is an associate professor in Electronics and Computer Science at the University of Southampton, partly supported by the EPSRC project SOCIAM. His interests are in the philosophy, sociology and politics of technology, particularly the World Wide Web; key themes are trust, openness, ethics and privacy. He has had a central involvement in the development of the discipline of Web Science. He is the author of several books, including: 'Plato and the Internet' (2002); 'Trust: From Socrates to Spin' (2004); 'inequality.com: Power, Poverty and the Digital Divide' (2006, with David Stevens); and 'The Spy in the Coffee Machine: The End of Privacy As We Know It' (2008, with Nigel Shadbolt), as well as 'A Framework for Web Science' (2006, with Tim Berners-Lee et al), for the journal 'Foundations and Trends in Web Science'. He has also written extensively on British politics and political theory, and is a research fellow for the Centre for Policy Studies, and an associate fellow of Bright Blue. He is the editor of Foundations and Trends in Web Science and is currently writing a book on social machines.
Interactive Discussion, moderated by Dr. Tobias Blanke.
Prof. Leslie Carr and Prof. Susan Halford (University of Southampton).


Susan Halford is a Professor of Sociology and Director of the Web Science Institute at the University of Southampton. She has long standing research interests in the sociology of everyday work and organizational change and – more recently – she has developed a stream of research on the politics of digital data and artefacts. Her most recent research focuses on semantic linked data, digital methods for social media research and ethical practice with new forms of digital data. In 2014 her article on the semantic web (with Catherine Pope and Mark Weal) was awarded the British Sociological Association/SAGE prize for innovation and excellence in the journal Sociology. Susan is a Fellow of the Academy of Social Sciences and a Fellow of the Royal Society of Arts and has recently become President of the British Sociological Association.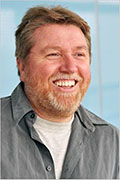 Les Carr is Professor of Web Science In the Department of Electronics and Computer Science, Director of the Web Science institute and Director of the Web Science Centre for Doctoral Training at the University of Southampton.
Please note that there will be a video and photgraphy team present during the event, by registering you accept that any photography or video taken may be used by SES or The University of Southampton for media and marketing purposes. Please be in touch with us to request that our team do not record photograph or video material of you.