Description
Come and learn from the Data Pioneers in Brussels.
Our second event for Data Pioneers in Brussels will be held on November 21st in Collibra campus Brussels (Avenue Croix de Guerre / Oorlogskruisenlaan 116, 1120 Brussel) !
We already have confirmed a number of speakers from the worlds of Data Science, Data Governance and Data Security. The evening will begin with some short (+/- 10 min) thought provoking talks from our guests. The rest of the evening will be a casual forum for discussion and networking.

Was great to have the previous event in Data Pioneers in London : https://www.linkedin.com/pulse/data-pioneers-london-shamma-m-raghib

This event is open to all data professionals, so come and hear more from these data pioneers. Places are limited, so please book your space now to avoid disappointment.
Drinks and light snacks will be provided
Who? Surprise guest from Imec as well as the speakers below! ;)
Come and hear from fascinating speakers in the Data world!
Our first Speaker is Rosanna Kurrer
Topic: Discovering Innovation Through Data and Design Thinking.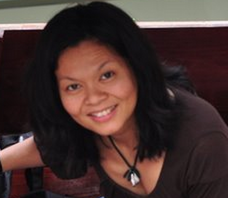 Rosanna is a cybersecurity entrepreneur whose work focuses mainly on increasing diversity, inclusion and innovation in the field of information security. She has led and facilitated Design Thinking workshops for start-up communities and financial services organisations in the framework of intrapreneurship programs. Rosanna is managing director of CyberWayFinder, an organisation that develops and runs Training and Mentorship programs directly filling roles to increase diversity in corporate cybersecurity teams.
Our second speaker is Ilse Bracke.
Topic: Big Data and the Internet of Things


Ilse Bracke is head of technology (CTO office) and innovation at Cipal Schaubroeck. As Innovation Lead, Ilse is working on Smart Cities, Internet of Things, Big Data and Analytics. Dropped into the world of data more than 20 years ago, Ilse has an extensive experience in providing in-depth business solutions, enabling innovation initiatives and implementing systems to generate value out of data. Ilse has a passion for data-driven technologies, innovation and education. Ilse holds a Master of Science (MSc) in Business Engineering, from the University of Brussels (Solvay Business School), Belgium. As EU Codeweek Ambassador and Coach@CoderDojoBelgium, she likes to teach coding and digital technologies to the younger generations. As a girls in STEM advocate, Ilse volunteers for different initiatives like 'Girls Tech Fest' or 'CoderDojo4Divas'.
Our third speaker is Data Scientist Jelena Grujic.

Jelena Grujic is a physicist working in Artificial Intelligence Lab at Vrije Universiteit Brussel. Previously she was a postdoc at Imperial College London and did her PhD at Universidad Carlos III de Madrid. She analysis all sorts of data using a wide range of techniques from physics, machine learning and complex networks. Her main research topic is analysing human behaviour using if Game Theory experiments with human subjects, however she works in many other fields like economy, linguistics, archaeology. And she has a surprise discussion for us in Complex Networks.
Need I say more?
Venue and
Event Sponsor:
Collibra: www.collibra.com
Collibra is true data governance.
It's a organisational data governance platform that delivers openness and freedom. It breaks down traditional data silos and opens up organizational data so all users can find the data they need, collaborate on it, and easily understand its meaning. Most of all, Collibra enables all data citizens to trust the data. Trust in the data is what unlocks its full potential to drive competitive advantage. Who wouldn't want that? After all, it's your data.
Image: Collibra Teamweek in Lisbon 2017