Data Pioneers Brussels Meetup Vol. 3

Tuesday, 8 May 2018 from 18:00 to 20:30 (CEST)
Event Details
Come and learn from the Data Pioneers in Brussels.
Our third event for Data Pioneers in Brussels will be held on May 8th, 2018 ! 
We already have confirmed a number of speakers from the worlds of Data Quality, Data Governance and Data Research. The evening will begin with some short (+/- 10 min) thought provoking talks from our guests. The rest of the evening will be a casual forum for discussion and networking. The speaker session will start at 6:45 PM sharp so please be on time.

Was great to have the previous event in Data Pioneers in London : https://www.linkedin.com/pulse/data-pioneers-london-shamma-m-raghib 

This event is open to all data professionals, so come and hear more from these data pioneers. Places are limited, so please book your space now to avoid disappointment.
Drinks and light snacks will be provided
Who?
Speakers for Vol. 3 are data professionals who will break down their complex data management works into digestable formats. 
Come and hear from fascinating speakers in the Data world!
---
Speaker: 

Kris

 Peeters, CEO of Data Minded
Topic: Lighthouse, an open-source toolkit to help you build data lakes in spark and scala.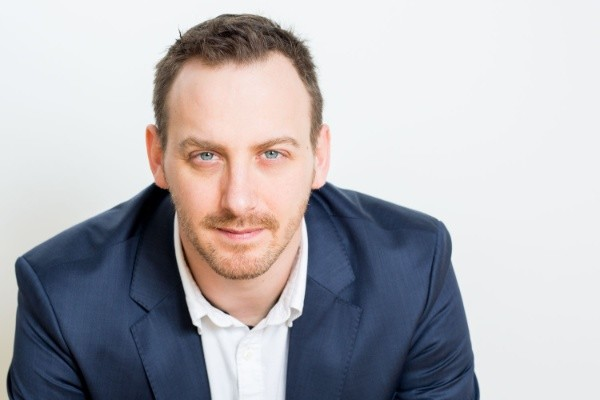 Kris is founder and CEO of Data Minded, a consultancy specialised in dataengineering. Data Minded has extensive experience building data lakes and analytical data pipelines for large organisations. Kris also teaches big data at Vlerick and Solvay Business School and is co-organiser of Data Science Leuven. Before starting Data Minded, Kris worked as a technology specialist at McKinsey&Company and before that as a software engineer at various large organisations. 


---
Speaker: Maria Calvo Orte. Data Quality Associate, BNP Fortis
Topic: Data Quality : Implementing Industrial Data Quality setup in a Belgium Retail Bank. From Data Quality definition, measurement, threshold, remediation and value creation.  


Since March 2017, Maria is working as Data Quality Associate within the Data Department of BNP Paribas Fortis Bank. One of the main missions of her Department is to create an adaptable platform – enabling among others, the re-engineering and full   digitalization of our processes for efficiency gains and improvement of customer experience. This includes the compliance with the regulatory requirements in terms of data processes and the improvement of the quality of data.

Within Maria's function, she is charge of  design and monitoring the appropriate reporting organisation on data quality frameworks and tools, so as to track progress, escalate issues, inform key stakeholders and support Data Managers in implementation. At this moment, she is helping implement the first industrial data quality setup for a first set of critical Business Terms within Fortis.
PLUS: Surprise topic at end of the presentations! 
Need I say more? 
Venue and Event Sponsor: 
Collibra: www.collibra.com
Collibra is true data governance. 
It's a organisational data governance platform that delivers openness and freedom. It breaks down traditional data silos and opens up organizational data so all users can find the data they need, collaborate on it, and easily understand its meaning. Most of all, Collibra enables all data citizens to trust the data. Trust in the data is what unlocks its full potential to drive competitive advantage. Who wouldn't want that? After all, it's your data.
Image: Collibra Teamweek in Lisbon 2017
When & Where

Avenue des Croix de Guerre 116
116 Avenue des Croix de Guerre
1120 Bruxelles
Belgium


Tuesday, 8 May 2018 from 18:00 to 20:30 (CEST)
Add to my calendar
Organiser
Shamma Raghib
Shamma Raghib is a FinTech and Data Tech expert. She is an advocate for women in technology sectors mainly in FinTech and DataTech and has training and consultation background in blockchain business case consultancy. She has graduated from Vlerick Business School (Belgium) and finished her certification in FinTech  Future Commerce with specialisation in Blockchain applications from MIT and has been working since then with corporates to expand startup businesses with value-driven consultancy. Currently she is a a blockchain consultant for corporate and policy sectors and helps them with their enterprise wide data related technology implementations.